Concussion Education Reaches the Community Sport Level
January 15, 2020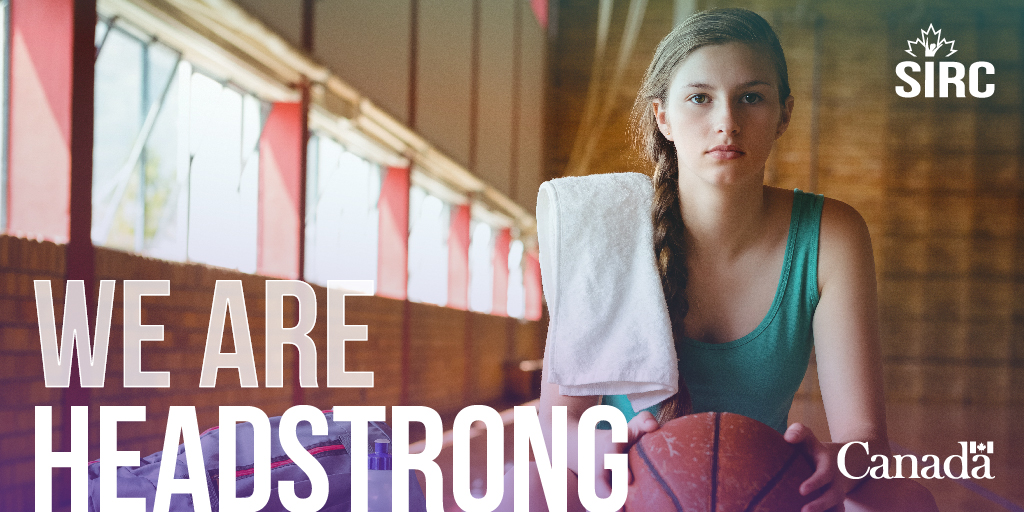 As awareness of the management and prevention of concussions in sport increases, Canadians have more resources at their fingertips: tools to recognize signs and symptoms, medical assessment letters, sport-specific concussion protocols, and more.
Yet even with the proper tools in hand, a gap remains between understanding concussion safety and acting on it – especially at the grassroots level. To address this issue, new programs are beginning to emerge across the country.
Ottawa Sport Council Concussion Education Initiative
New in 2020, the Ottawa Sport Council (OSC) launched the Concussion Education Initiative, offering free education sessions for Ottawa-based sport organizations and associations.
"While resources have been developed nationally to increase concussion awareness and spur action, these resources are not being effectively delivered at the grassroots level," said Marcia Morris, the OSC's Executive Director.
The OSC's initiative offers local community clubs the chance to learn and apply the 4 R's of concussion management (Recognize, Remove, Refer, Return) in practice. They'll also learn the requirements of Rowan's Law, the provincial concussion regulations mandated for sport organizations in Ontario, and be equipped to help their respective organizations become compliant.
The free, one-hour sessions are delivered in person by local health care professionals, based on content originally created by Sport Manitoba, Dr. Michael Ellis, Parachute and SIRC, based on the Pre-Season Education recommendations from the Canadian Guideline on Concussion in Sport. The course outlines the facts of concussions, runs through various resources, and offers guidance on how to apply them in practice.
"With the vast majority of community sport organizations being operated by volunteers, capacity to implement new policies and practices is always a challenge. With something as important as concussion management and prevention, champions are needed to support implementation" said Morris. "It is easy to have parents and coaches sign a piece of paper; it is much harder to ensure concussion protocols are being applied in game and practice settings."
Funded by the Ontario Trillium Foundation, the initiative's goal is to engage as many clubs and associations as possible. The program has seen strong uptake from local sport organizations to date, but the OSC encourages more groups to take advantage.
"Coaches, athletes, and volunteers who are properly trained are more likely to speak up, and become advocates for concussion safety," said Kyle Skinner, the OSC's program manager for the Concussion Education Initiative. "This initiative aims to instill confidence in every participant so they can spot the signs and symptoms of a possible concussion in a fast-paced sport environment."
Manitoba Concussion Working Group
Another leader in grassroots engagement is the province of Manitoba. The Manitoba Concussion Working Group has led to the widespread adoption of harmonized concussion landing pages and protocols by different community partners.
"Our province has advanced harmonized concussion education across grassroots levels – in both school and community-based sport, and much of the success of this growth has been due to the exceptional leadership of Sport Manitoba," said Dr. Michael Ellis, neurosurgeon and director of the Pan Am Concussion Program in Winnipeg.
Since 2019, Sport Manitoba and the Sport Medicine and Science Council of Manitoba have partnered to offer concussion workshops to educate athletes, coaches, parents, and all members of the sport community on concussion recognition. These courses are aligned with the standardized sport-specific concussion protocols approved by Sport Manitoba and Manitoba's Provincial Sport Organizations.
Take Action
As concussion safety continues to advance across Canada, programs at the sport community level will need to play a key role. For information about what you can do in your province, or if you have a community story to share, please let SIRC know.
This blog is part of SIRC's #HeadstrongCanada concussion awareness, prevention and management campaign. The campaign features tools, resources, and best practices in managing and preventing concussions in sport in Canada. Developed in partnership with Sport Canada, Public Health Agency of Canada and other organizations, the toolkit offers credible information and templates recognized by stakeholders throughout the sport system.
Check out the concussion website for concussion information and tools to help your sport be concussion smart. For concussion information directly to your inbox, sign up for SIRC's concussion newsletter.
---
About the Author(s)
Peter Morrow is SIRC's Communications Specialist, leading the dissemination of SIRC's research, information and resources into the sport community level. He is a multi-sport athlete, currently enjoying soccer, hockey, softball, golf and tennis.
---
The information presented in SIRC blogs and SIRCuit articles is accurate and reliable as of the date of publication. Developments that occur after the date of publication may impact the current accuracy of the information presented in a previously published blog or article.