Canadian Concussion Collaborative – Sharing Tools and Resources for Concussion Education and Management in Canada
June 27, 2017
In December of 2011, 10 medical organizations led by the Canadian Academy of Sport and Exercise Medicine (CASEM) and the Canadian Medical Association (CMA) along with the Canadian Centre for Ethics in Sport (CCES) and the then Think First (now Parachute Canada) came together with a primary overall mandate to address growing needs of medical practitioners and their patients in Canada on the area of concussion.  The objective was to provide and develop resources to educate the physician on the recognition, treatment and management of concussion and optimize the care of patients with concussion – out of that meeting, the Canadian Concussion Collaborative (CCC) was born.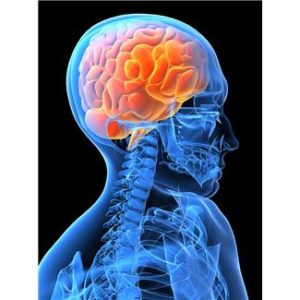 In December of 2014, the member organizations agreed by consensus that membership of the CCC would be widened to include regulated and national health and healthcare organizations with a significant role in the prevention, treatment and management of concussion and its mandate was also widened to ensure the CCC became a resource for not only physicians but for all Canadians.
The mission of the Canadian Concussion Collaborative (CCC) is to create synergy between health organisations concerned with concussions to improve education about concussions, and the implementation of best practices for the prevention and management of concussions. The CCC is composed of members from the following organizations: Canadian Association of Emergency Physicians (CAEP) Canadian Association of Occupational Therapists (CAOT) Canadian Athletic Therapists Association (CATA) Canadian Center for Ethics in Sports (CCES) Canadian Chiropractic Association (CCA) Canadian Medical Association (CMA) Canadian Neurosurgical Society (CNSS) Canadian Paediatric Society (CPS) Canadian Physiotherapy Association (CPA) Canadian Psychological Association (CPA) College of Family Physicians of Canada (CFPC) National Emergency Nurses Association (NENA) Ontario Medical Association Sport Medicine Section (OMA) Parachute (includes the former Think First) Royal College of Chiropractic Sports Sciences (Canada) (RCCSS(C)) and is chaired by the Canadian Academy of Sport and Exercise Medicine (CASEM).
Key documents out of the 5th international conference on concussion in sport:
Key Resources from the CCC on Concussions in Sport
These key messages were developed by the Canadian Concussion Collaborative (June 2017).
This document is intended for any group or organisation aiming to adapt and implement a concussion management policy or protocol in a specific sport or context (school-based and non school-based).
These resources include articles, educational videos, posters, position statements and website resources from CCC member organizations on concussion in sport.
These resources include toolkits, articles, guidelines, online learning modules, and resources created by Canadian organizations for the Canadian public to learn more about concussions.
For all the resources including the Ministry of Education of Ontario and the Government of Ontario's policies and legislation about concussion in Canada check out the Canadian Concussion Collaborative website. Concussion research and consensus is constantly in flux, as such the CCC continues to monitor and update their resources as new information comes forward.
---
---
The information presented in SIRC blogs and SIRCuit articles is accurate and reliable as of the date of publication. Developments that occur after the date of publication may impact the current accuracy of the information presented in a previously published blog or article.