Bringing Research to Life: Lessons from the Canadian Paralympic Committee
February 26, 2020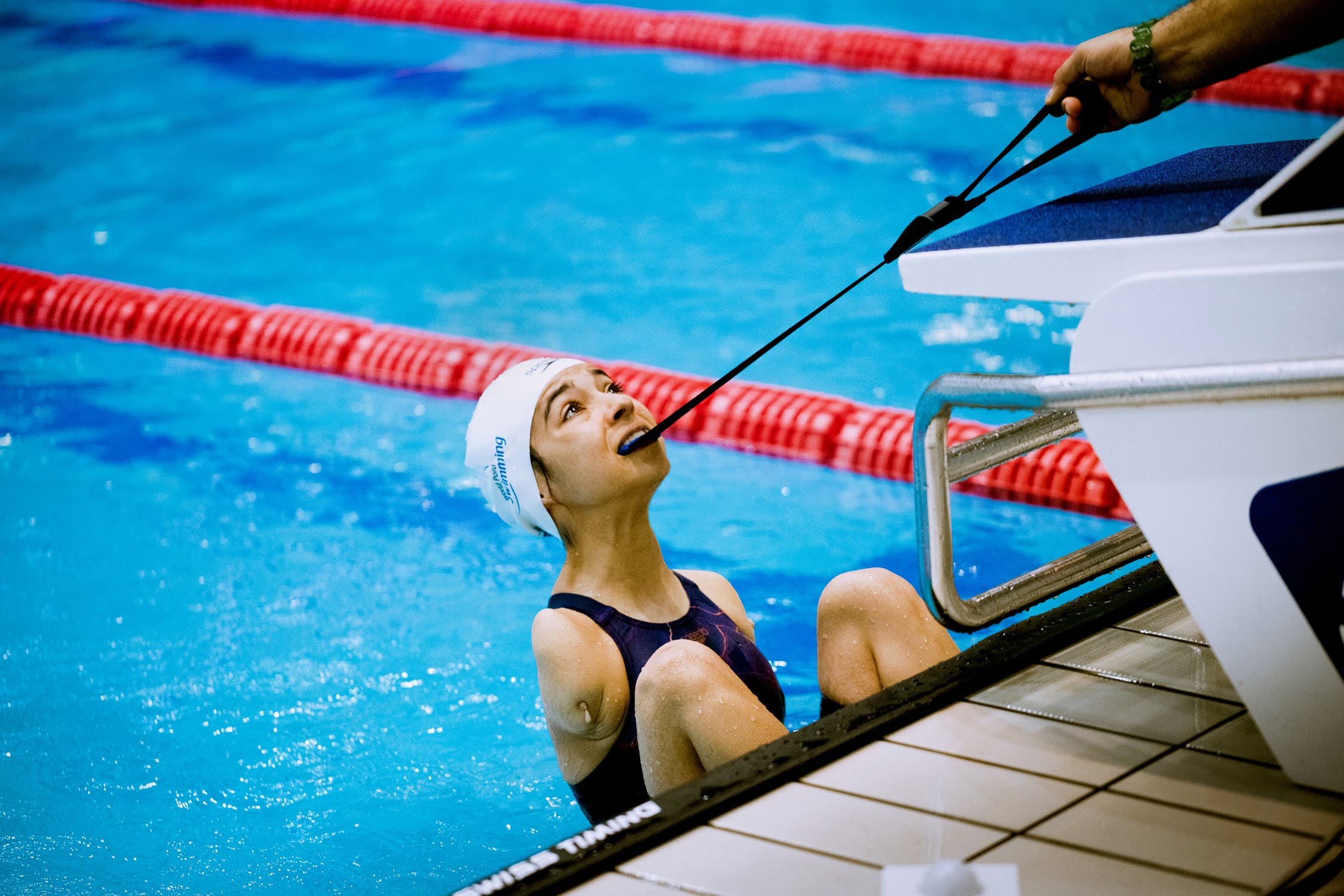 Data driven. Evidence informed. Research to practice.
No matter how you say it, a lot of us in the sport system are trying to figure out how to ensure the decisions we make are consistently based on the best possible information. But what does that mean? How do we make the best choices when we have an endless stream of information – and demands – to manage?
In the Paralympic Pathways department at the Canadian Paralympic Committee (CPC), we've put some thought into how we access and use information, specifically research, to better inform our work and decisions. This blog shares what we've learned along the way.
Where it All Began
The CPC's Paralympic Pathways department leads a wide variety of initiatives designed to build and support a sustainable Para sport system in Canada. From classification to sport development funding to athlete identification, our work is diverse and multi-faceted. Our department relied on connections with a small group of great researchers to support ad hoc projects for a few years. Upon reflection, we realized that we needed to think about research in a more intentional and systemic way.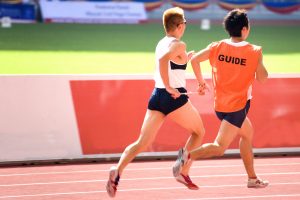 In 2017, our department took the first step towards developing a research strategy. We started by thinking about our most pressing needs and important questions, and then hosted a meeting with researchers, some CPC colleagues, and a few external partners such as Sport Canada. An important part of the initial conversations was to discuss our respective needs and priorities that we could put forth as we looked to deepen our relationships with the research community. A range of topics, including strategic needs, funding, human resources, access to participants for studies, and publication rights were discussed openly. Having a face-to-face meeting and transparent conversation from the start helped foster a foundation for trusted relationships and successful collaboration. Since then, we continue to engage both as a full group and with individual researchers regularly to share information, connect, and collaborate on new initiatives.
A Researcher on Speed Dial
SIRC actively promotes the value for national sport and multisport service organizations of having a "researcher on speed dial." For the CPC, our "researchers on speed dial" are those with whom we've nurtured relationships, and who we know we can ask for and offer help at any time. Our connections with our research partners could be anything from a quick phone call to a multi-year project. The types of support we have sought included:
Statistics to build a grant ask
Development of a program evaluation process
Research to inform changes to funding criteria
Insight on web content
Access to researchers and evidence helps us think innovatively, make sound decisions, and assess our progress. The benefits have extended beyond our own internal needs and enabled us to better align and support our partners.
We also ensure we are as available on the researchers' speed dials as they are for us. We have helped facilitate access to research participants, made connections to sport system partners, supported the development of resources and continually look for other ways to put their research findings into practice.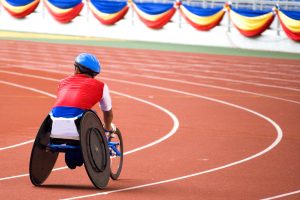 Dr. Amy Latimer-Cheung, a researcher at Queen's University and the Canadian Disability Participation Project highlighted how relationships with practitioners have supported their work. She noted, "Quite simply, our partnership with CPC has enhanced the impact of our research. It ensures we are asking the right research questions and creates opportunity for direct and immediate use of our research findings."
What's Up Next?
As we look ahead into 2020, opportunities to collaborate with researchers will continue to be explored and expanded. We know many of the CPC's questions about developing a stronger system to support Para athletes are shared by other stakeholders in the para sport community.
Wayne Lomas, Associate Director of High Performance at Swimming Canada believes in the importance of research for their organization. "Research plays a critical role in our endeavour to improve. Within Swimming Canada's Paralympic Program, we take a two-pronged approach to research, tackling the challenges that can help our swimmers and coaches in Tokyo while at the same time looking for answers to enhance and strengthen our system for the long term. We are fortunate to have great partnerships facilitated through the CPC with academic institutions, applied scientists and our Canadian Olympic and Paralympic Sport Institute Network (COPSIN) partners, especially at Institut National du Sport du Québec and the Canadian Sport Institute Calgary."
One of our bigger questions relates to how we can create spaces to connect and share knowledge and research across the sector to support our membership and the broader Paralympic community. The Paralympic sport system is rapidly evolving and building the capacities of organizations and individuals through knowledge is key to ensuring sustainability of our sport system and quality experiences/opportunities for individuals with a disability. We look forward to the next steps in our research journey and are always happy to share any lessons learned!
---
About the Author(s)
Jenn Bruce is the Senior Coordinator of Paralympic Pathways at the Canadian Paralympic Committee. Working with a variety of partners, she leads and contributes to several initiatives aimed at developing a sustainable Paralympic sport system. She is a former varsity field hockey player who now spends her free time hiking, biking, swimming and golfing.
Jenny Davey is the Manager of Paralympic Pathways at the Canadian Paralympic Committee. She holds a Masters in Psychology and Pedagogy of Physical Activity and Sport from the University of Ottawa, and her previous experience also includes time spent as a high school teacher and para sailing coach.
---
The information presented in SIRC blogs and SIRCuit articles is accurate and reliable as of the date of publication. Developments that occur after the date of publication may impact the current accuracy of the information presented in a previously published blog or article.