Balance for Better: Gender Equity in Sport Leadership Benefits Everyone
March 8, 2019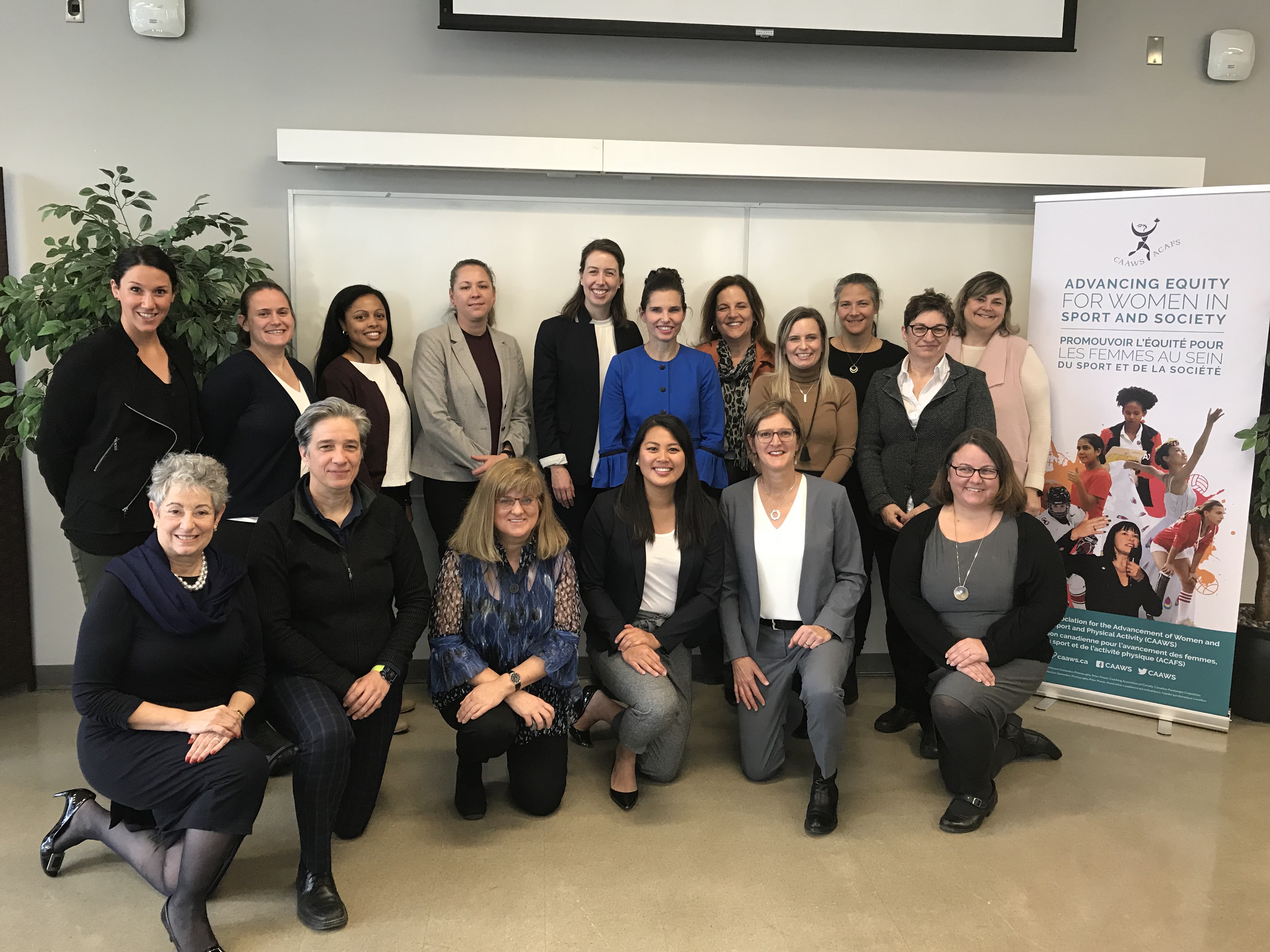 International Women's Day is an opportunity to reflect on the progress that has been towards gender equity in sport leadership, but also to remind the sport sector that we still have work to do to ensure that women's voices and opinions are equally valued and represented.
This year's international theme for March 8 is #BalanceforBetter – encouraging everyone to work towards a more gender-balanced world.
Research indicates that gender diverse boards are more innovative, more accountable, and manage risk more effectively (Catalyst, 2018). Working towards gender balance in sport leadership has the potential to help mitigate critical risks sport organizations face today, whether in terms of safe sport, financial sustainability, or effective governance practices.
Women in Leadership Snapshot
In order to achieve gender balance in sport leadership, data is needed to track progress and used to hold the system accountable.
Today, CAAWS released a second Women in Sport Leadership Snapshot based on a survey of Canadian National Sport Organizations (NSOs) and Multisport Service Organizations (MSOs). These organizations answered questions about the gender composition of their board and senior staff, as well as their intentions to make a formal commitment to gender equity.
Overall, the percentage of women board members is trending upwards – 36% of board members are women, up two per cent from 2018. However, four in ten boards still do not meet the critical threshold of 30% women – considered the minimum requirement for organizations to realize the benefits of having diverse perspectives around the boardroom table (Catalyst, 2017). Further, 20% of NSOs and MSOs have no female direct reports to the CEO, and twelve organizations (17% of respondents) have no women in the most senior staff roles.
Almost half (47%) of survey participants reported that they have a commitment to achieving a gender equitable board within their organization's governance documents. However, only 16% indicated a similar commitment to gender equity in staff composition.
When asked about their informal intentions, sport organizations reported that they intend to work towards gender equity on their boards (93%) and for their staff (79%). This significant gap between documented commitments and intentions needs to close for the sport system to see real progress.
What can Canadian sport organizations do?
Here are three ways sport organizations can move from intention to action:
Make a formal commitment to gender equity. Setting a publicly documented standard will hold the organization accountable, provide an opportunity for discussions as to how this type of change would best work within the organization, and demonstrate to women seeking leadership positions that you're interested in creating an organizational culture where women are valued and welcomed.
Proactively seek qualified women to fill your board positions. This can involve directly reaching out to women you know are qualified or asking your board members to do the same. You can also search for qualified women candidates through the Institute of Corporate Directors – they offer a free board-matching service.
Create an organizational and board culture that is inviting to women. Consider conducting a gender audit of your organization's rules, policies, and procedures to ensure they aren't unintentionally excluding women. Intentionally use gender inclusive language in all board, staff and volunteer communications, by-laws and policies.
Sport organizations are recognizing that gender balance is the way forward. Achieving and maintaining this balance takes work, but the outcomes represent a better sport system for all involved – from the grassroots to the high-performance level.
Resources
References
Catalyst (2018). Why Diversity and Inclusion Matter. Retrieved from https://www.catalyst.org/knowledge/why-diversity-and-inclusion-matter.
Catalyst (2017). Women on Corporate Boards Globally. Retrieved from https://www.catalyst.org/knowledge/women-corporate-boards.
About the Author
Greer Gemin is the Communications and Administration Coordinator at the Canadian Association for the Advancement of Women and Sport and Physical Activity (CAAWS). A long-time artistic swimmer and coach, she is indebted to a strong community of women leaders. She is invested in finding ways that sport, storytelling, and community can intersect to create a more equitable world.
---
---
The information presented in SIRC blogs and SIRCuit articles is accurate and reliable as of the date of publication. Developments that occur after the date of publication may impact the current accuracy of the information presented in a previously published blog or article.