Accessible communications and technologies in sport for people with disabilities
November 30, 2022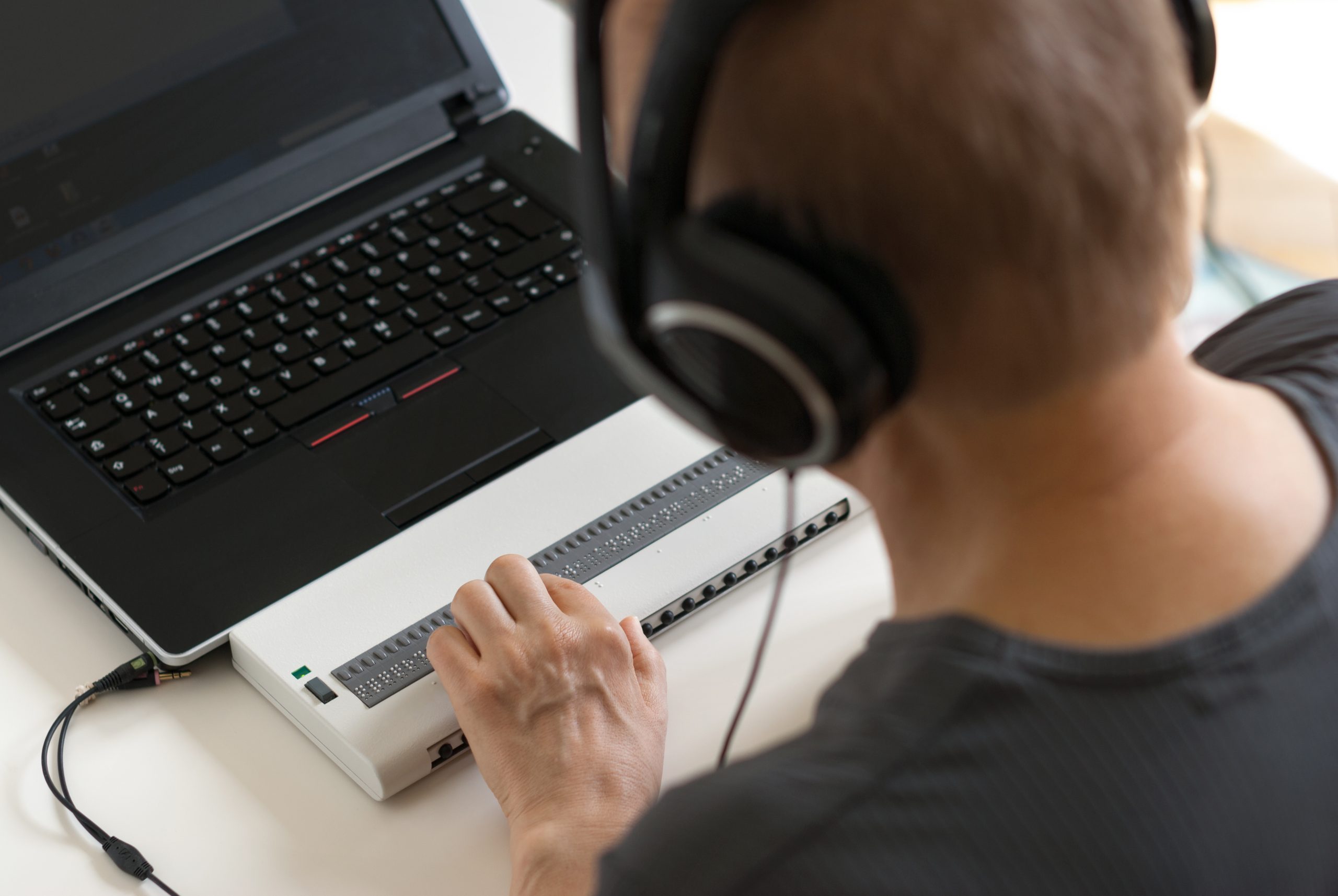 In the pre-Internet world, accessibility focused primarily on addressing physical barriers, such as by installing ramps or adding Braille buttons in elevators.  
Over time, an evolution has happened in what's considered a disability. Changes have also happened in the types of barriers and environments that people face as they live, play and compete. So, it's fitting that the United Nation's theme for International Day of Persons with Disabilities (December 3) is "Transformative solutions for inclusive development: the role of innovation in fuelling an accessible and equitable world." 
This blog post explores why accessibility is important. It also suggests strategies for coaches and sport organizations to prioritize and improve accessibility, specifically involving technology and communications.  
Accessibility matters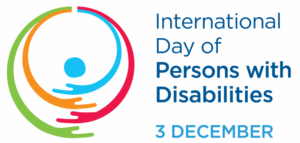 Accessibility is a human right.  
And it's essential for 1 in 5 Canadians (22% of the population), aged 15 or older, who live with at least 1 disability. That includes many young adults, 13% of people aged 15 to 24 years.   
People living with disabilities may have one or more of the following visible and invisible disabilities: 
sensory disabilities

(hearing or seeing) 

 

cognitive disabilities

(memory or learning) 

 

motor or physical disabilities

(mobility, flexibility or dexterity) 

 

developmental disabilities

(Down syndrome, autism, Asperger syndrome or other permanent, developmental disabilities from birth) 

 

pain-related disabilities

(chronic, temporary or long-term pain affecting daily life, often paired with other disabilities)

 
mental health disabilities

(emotional, psychological or mental health conditions such as depression, bipolar disorder, eating disorders, …)

 
Laws differ by jurisdiction. The Accessibility for Ontarians with Disabilities Act requires not-for-profit organizations to create an accessibility policy, provide information in alternate formats, train employees on accessibility, and more.  
As of fall 2022, only 5 provinces (BC, MB, NL, NS, ON) and no territories have adopted accessibility laws to ensure their citizens with disabilities aren't prevented from participating fully and equitably in society. With the Accessible Canada Act, the Government of Canada plans to be barrier-free by the year 2040. That's good news for anyone working for or seeking services from federal departments, Crown corporations, banks and more.  
Strategies in the sport context 
Do an accessibility audit and check local laws

 
Consult people with disabilities and engage them throughout planning, design, rollout and evaluation

 
Create an accessibility policy, an accessible emergency action plan and other tools your team can use to go beyond meeting basic accessibility 

 
Budget the time and resources to make future and ongoing communications more accessible

 
Do ongoing checks to keep anticipating and meeting needs

 
New barriers will crop up. Be ready to quickly spot and deal with them. For example, during the pandemic, some venues had sanitizer dispensers that could only be triggered by a foot pedal. Recognizing that people using a wheelchair or people with balance and dexterity issues might need an alternative, the venues could have either had a masked volunteer pump the dispenser or installed a sensor-driven dispenser.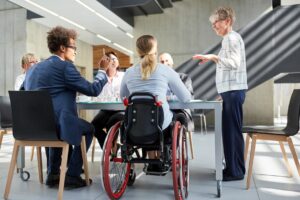 Attitudinal barriers can get in the way of a positive sport experience when people cling to biases, stereotypes and misconceptions about people with disabilities. Model respectful behaviours and informed communications. Expect the same from others. 
Technology can enable when websites, online forms, mobile apps and digital files are designed and shared for accessibility. When that's overlooked or done poorly, technology becomes a barrier. Plan for accessibility from the start. 
Revisit organizational policies and processes to address systemic or bureaucratic barriers. For example, offer more options than paper schedules and in-person registration. And just because loud music has always played throughout a venue, the volume could easily be turned down during hours when that venue hosts participants who are neurodivergent or who have had a traumatic brain injury.   
Information or communication barriers abound. They could arise if a coach's mask prevents participants from lip reading, but a quick fix might be a clear viewing panel in the mask. Print handouts are less useful for participants with dyslexia or low vision, but accessible digital files can be read aloud by assistive technologies.  
Sample ways to improve accessibility  
Here are hands-on examples of how to improve accessibility relating to communications and technology.  
Websites and forms 
Follow W3C international guidelines (

tutorials on web accessibility

)

 

Be clear about what you're linking to, instead of general "click here" or "read more" the link text might read: "Access SIRC's concussion in sport resources."

 

Never repeat the same hyperlink text but linking to different pages

 

Add white space by keeping sentences and paragraphs short

 

Insert bulleted lists and stick to solid, round bullets (avoid symbols, squares, arrows and logos)

 
Align text to left to make it easier to read 

 

Follow the suggestions below for multimedia elements, colours and words

 
Videos, electronic signs, animations, podcasts and multimedia elements 
Avoid flickering lights or fast-moving images that could trigger seizures or nausea

 
Include transcripts for videos and podcasts 

 

Add alt-txt descriptions for animated gifs, memes and multimedia elements

 

Provide closed captioning or described video

 

Allow them to suppress background audio or distractions

 

Consider accompanying audio files or a volunteer to explain the directional, safety or event-specific information shown on a digital sign or video monitor (they're convenient, inexpensive technologies, but pose a barrier for someone who has low vision, is blind or experiences cognitive overload)

 
Photos, logos, emoji, figures and graphs 
Apply

clear, concise alt-txt to images you share

and

detailed descriptions for figures and graphs

 

Vary line, pie or bar treatment (not just colour, but dots, dashes, solid fill) in graphs

 

Avoid embedding text in images 

 
Bump up colour contrast and consider it when designing logos and choosing colour palettes for rebranding

 

Make messages and tone clear, even without emojis 

 

Prepare decorative images (icons that don't convey information nor affect understanding) with

empty description tags like alt=""

so that assistive technologies ignore them

 
Documents and words 
Simplify instructions and overall structure

 

Choose typeface that's at least 12-point size with sans serif fonts like Arial, OpenSans or Calibri  

 

Apply styles (for example, H1 and H2 for headings and subheadings in Word documents and website pages) 

 

Avoid italics, forward slashes, ampersands and other symbols to emphasize or replace words

 

Make sure every title and subheading is unique to help assistive technologies navigate properly

 
Save presentations, spreadsheets and text files in accessible formats

 

Create accessible tables (here's

a quick summary of how

)

 

Avoid typing words all in capitals (or at least type in regular upper and lower case, and then afterward select the entire word or title and choose the "all-caps" formatting option, giving assistive technologies the chance to "read" aloud the word or words) 

 

Make text colour stand out from background colour (online and in print, browser plugins and mobile apps can rate if contrast is enough)

 

Mix capital and lower-case letters in hashtags #LikeThis so assistive technologies can tell where words start and end 

 
Choose respectful, inclusive language 

 

Have someone available to read inaccessible documents upon request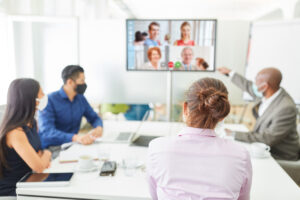 Live events 
Key takeaways 
With so many Canadians living with diverse disabilities, and as people increasingly rely on digital services, it becomes vital to provide accessible communications and technologies. Often people without disabilities find they too experience benefits from more accessible options.  
Prioritizing accessibility helps observe the rights of people with disabilities and it also contributes to being inclusive in sport. 
---
About the Author(s)
Lise Lafontaine, M.L.I.S., is Principal copyeditor at Plum Copy. In this role, she supports SIRC and other sport organizations in tweaking their communications and training materials to be more inclusive, accessible and easier to understand. As a copywriter for federal and academic research teams, Lise also works with scientists and engineers on a daily basis. She is a former competitive swimmer and track-and-field athlete (javelin, discus, shotput). Today, Lise participates in recreational sports like swimming and snowshoeing. 
References
Accessible Canada Act. (S.C. 2019, c. 10). Retrieved from the Justice Laws website.  
American Psychological Association (2021). Accessibility of APA Style.  
Canadian Accessibility Standards Development Organization (2022). Building Momentum for a Barrier-free Canada: Our 2021 to 2022 Annual Report. 
Canadian Digital Services. Government of Canada. How to make it accessible. 
DigitalA11Y. Foresee your colors: Tools to evaluate your design for color contrast. 
Employment and Social Development Canada (2022). Consulting persons with disabilities. 
Heinrich, A. (2022). Accessible social: A beginner's guide to creating inclusive social media content.   
Statistics Canada (2021). Accessibility findings from the Canadian Survey on Disability, 2017.  
UBC Equity and Inclusion Office. University of British Columbia (2015). Checklist for accessible events.  
W3C (2018). Web Content Accessibility Guidelines [WCAG 2.1 was most up to date international standard when this blog was published]  
---
The information presented in SIRC blogs and SIRCuit articles is accurate and reliable as of the date of publication. Developments that occur after the date of publication may impact the current accuracy of the information presented in a previously published blog or article.