In releasing its transgender inclusion policy in September 2018, U Sports joined an ever-increasing list of organizations, from the community to international levels, that have implemented policies to regulate the inclusion of athletes who identify as transgender. Organizations with trans inclusion policies include, but are not limited to, school divisions (e.g. the Toronto District School Board), provincial high school athletic associations (e.g. the Manitoba High School Athletic Association), the Canadian Centre for Ethics in Sport (CCES) and the International Olympic Committee (IOC).
While policy development is often considered a good thing, conflicting policies can cause confusion. The CCES recommends gender self-declaration as the only requirement to participate in sport in Canada, while U Sports has aligned required testosterone measures with World Anti-Doping Agency standards, and the IOC requires a transgender woman's testosterone level to fall in a specific range. Consider a transgender youth who aspires to compete for her high school, attain a degree in Canada as a student-athlete, represent Canada internationally in her sport, and eventually qualify to compete at the Olympics or Paralympics. Multiple sets of inclusion parameters apply at different levels of sport, in different geographic regions, at the same time. The myriad policies regarding transgender athlete eligibility inclusion raise two questions:
Should transgender athletes simply be permitted to compete in the gender category matching their gender identity?
Is high-performance sport ready for a gender-self declaration only policy?
Terminology
Conceptually, when sport organizations create trans eligibility policies, the terms "transgender" and "trans" describe people who identify that their gender identity and lived experiences do not match their sex assigned at birth. "Trans athletes" refers to athletes competing in the sex category matching their gender identity, not their sex category assigned at birth. "Cisgender" or "cis" athletes refers to athletes who identify with and compete in the sex category they were assigned at birth.
Concerns about the inclusion of trans athletes at the community or recreational levels of sport are generally minimal – exclusion at this level would be a clear violation of human rights. Where concerns become more prevalent, and divergence in opinions occurs, is when the discussion turns to high performance sport where opportunities are limited, and someone earning a roster spot takes away an opportunity from someone else.
Gender Policing
Competitive sport has a long history of gender policing. From the signed medical certificates "guaranteeing" women athletes were women (required prior to 1966), to the visual inspections and gynecological exams imposed at some international events (1966-68), to the chromosomal analysis to check women athletes had XX chromosome (1968-1999), sport has had an obsession with policing the women's category of sport. When, in 1999, the IOC finally accepted evidence from scientists that showed chromosomal analysis was not effective in distinguishing women and men (many people have chromosomal patterns other than XX and XY), sex verification was still not eliminated from international sport. Instead, gender policing continued through case-by-case assessments by committees of experts and through the introduction of transgender and hyperandrogenism policies in the early 2000s. People whose bodies do not fall easily into the female-male binary have historically been banned from participation via policy implementation.
Policies
The first of these policies, the IOC's Stockholm Policy (2003), allowed athletes to compete in sport in their self-identified category if they transitioned prior to puberty, or if they could demonstrate to the IOC Medical Commission that they fulfilled the following three criteria:
Sex reassignment surgery;
Two years of hormone therapy; and
Obtain identity documents.
However, as triathlete Chris Moser, who identifies as a trans male, convincingly claimed: "Genitals do not make one fast or slow, so the requirement for body modification, as is the IOC rule, is completely unnecessary. Athletes at the recreational and age group level should be able to compete with the gender with which they identify, period." Researchers' objections to the IOC's original policy, in line with Moser's thinking, focused on the availability of both hormones and surgery, the costs associated with elective surgery, the risks involved, and human rights issues. In 2015, the IOC changed its policy to no longer require surgery, but continued to focus on regulating testosterone levels. However, as Scheim and Bauer's (2015) research demonstrates, only 42% of trans people elect to consume hormones.
Other concerns about policies include the lack of education accompanying many of the stated regulations, the assumption that testosterone levels are the key component to athletic success, and the silence on addressing transphobia in sport. As a result, barriers continue to exist for many transgender Canadians participating in recreational and high-performance sport, even when policies are in place that clearly allow them to do so.
Science, Evidence, Ethics, and Values
Typical objections to gender self-declaration policies tend to centre on "fairness" and fears that trans athletes may compete with advantages. The crux of the issue raises important questions about science, evidence, and ethics. Many people want conclusive scientific studies verifying trans athletes do not possess "unfair" performance advantages. However, it is difficult to:
Determine what precisely to measure to determine what counts as "fair" and "unfair";
Recruit sample sizes large enough to render significant results;
Understand the impact of participants' status as trained or untrained pre-transition; and
Find participants with baseline physiological performance parameters established prior to transition.
Consequently, much of the research remains anecdotal.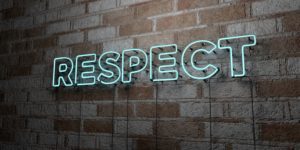 What often results is a conflict of values where it's neither clear nor obvious how to balance the ideals of fairness, inclusion, and respect. Simply respecting people does not ensure that reasonable (fair) efforts to accommodate diversity will occur. It is possible to respect someone without accommodating them, and to accommodate them, begrudgingly, without actually respecting them. The philosophical literature on respect utilizes the language of "appraisal respect" (respect for people stemming from an appreciation of their talents, ideas, merit, etc.) and "recognition respect" (respect for people stemming from appreciating them as fellow human beings). Appraisal respect comes in a range of degrees, and in sport can reflect attitudes toward excellence. For example, it is possible to respect an athlete's athletic performance even after learning of their flaws as a human being. Recognition respect, on the other hand, is non-comparative, and because it is all-or-nothing it requires accommodation. Drawing on this distinction, one can ask: does Canadian sport respect trans athletes as people and recognize their human rights?
Athlete Insight
Research presented at SIRC's 2018 Sport Canada Research Initiative Conference (see Teetzel, 2018) provided an opportunity to explore the issues from an athlete perspective. After completing in-depth semi-structured interviews with 26 Canadian athletes (13 trans athletes of which 7 identify as trans men and 6 as trans women, and 13 high-performance cisgender women athletes) some themes emerged.
The sport community is largely unaware of the many current trans inclusion policies in effect in sport;
Uncertainty and skepticism abound regarding the "science" behind the current regulations;
Different conceptions of fairness apply at the recreational levels and in high performance sport;
Locker rooms, unfamiliar environments, and unknown sports officials can create unsafe spaces for trans athletes;
Trans athletes often face the burden of educating officials, competitors, and administrators about why they should be allowed to play; and
Cultural politics can prevent athletes from speaking critically on policy matters, even after retirement.
The interviews demonstrated that the impact of transitioning is not well understood by sport science researchers or athletes. Participants agreed that trans Canadians must be provided with safe sport spaces and opportunities, despite the impact of transitioning on athletic performance not being well understood. However, where divergence occurred was when conversations shifted from recreational involvement in sport, to competing for the scarce resources of high-performance sport. Coaches, athletes, and sports administrators are not well educated on the barriers that trans Canadians continue to face in sport, but expressed interest in gaining more information about these areas.
Transgender eligibility policies are important, but how these policies are enforced to create safe spaces for trans athletes is even more important. Policies alone do not protect trans athletes, and many policies continue to police gender in sport and place the onus on the athletes to justify why they should be allowed to participate.
Recommended Resources
CCES. (2012). Sport in transition. Ottawa, ON: CCES.
CCES. (2016). Creating inclusive environments for trans participants in Canadian sport: Guidance for sport organizations. Ottawa, ON: CCES.
Taylor, C., et al. (2011). Every class in every school: The first national climate survey on homophobia, biphobia, and transphobia in Canadian schools. Final report. Toronto, ON: Egale Canada Human Rights Trust.
This research was supported by the Social Sciences and Humanities Research Council of Canada.
---
About the Author(s)
Sarah Teetzel is an Associate Professor in the Faculty of Kinesiology and Recreation Management at the University of Manitoba (Winnipeg), where she also serves as the Associate Dean (Undergraduate Education). A former competitive swimmer with the Western Mustangs, her research in the philosophy of sport stems from her passion for ethical sport. She has served as a board member of the Canadian Sport Centre Manitoba and the Sport Science and Medicine Council of Manitoba, and as the chair of Sport Manitoba's Substance Use in Sport and Health Committee.
The author gratefully acknowledges her co-investigator, Dr. Charlene Weaving (Human Kinetics Department, St. Francis Xavier University).
References
Scheim, A.I., & Bauer, G.R. (2015). Sex and gender diversity among transgender persons in Ontario, Canada: Results from a respondent-driven sampling survey. Journal of Sex Research, 52(1), 1-18.
 Teetzel, S., (2018). Transitioning to inclusive sport. Presented at Sport Canada Research Initiative (SCRI) Conference. Ottawa, November 6.
Teetzel, S. (2017). Athletes' perceptions of transgender eligibility policies applied in high-performance sport in Canada. In E. Anderson & A. Travers (Eds.), Transgender Athletes in Competitive Sport. London: Routledge.
Teetzel, S. (2017). Transgender eligibility policies in sport: Science, ethics, and evidence. In H. L. Reid & E. Moore (Eds.), Reflecting on Modern Sport in Ancient Olympia. Athens: Parnassos Press.
Teetzel, S., & Weaving, C. (2017). Gender discrimination in sport in the 21st century: A commentary on trans-athlete exclusion in Canada from a sociohistorical perspective, Sport History Review, 48(2), 185-193.
---
The information presented in SIRC blogs and SIRCuit articles is accurate and reliable as of the date of publication. Developments that occur after the date of publication may impact the current accuracy of the information presented in a previously published blog or article.