Self-awareness – a key driver in developing well-rounded leaders
September 12, 2018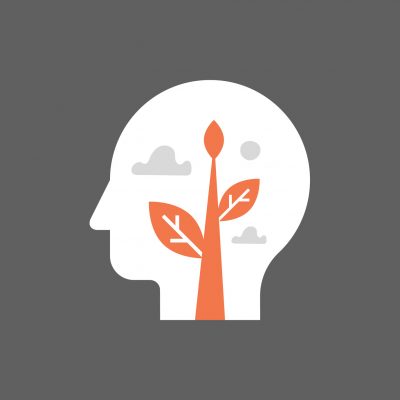 "First, know thyself." -Socrates
Self-awareness is the ability to recognize, understand and manage one's feelings, thoughts and behaviours. To better manage the complexities of the current sport and social landscape, self-awareness is a foundational skill that is being increasingly recognized as an essential trait for all leaders. As renowned bestselling author Daniel Coleman of Emotional Intelligence shares, "If your emotional abilities aren't in hand, if you don't have self-awareness, if you are not able to manage your distressing emotions, if you can't have empathy and have effective relationships, then no matter how smart you are, you are not going to get very far."
To support a leader's interest in furthering their own development, cultivating self-awareness is a critical aspect for continued growth.
Cultivating Self-Awareness
One option for developing self-awareness is to tap into the many psychometric tools and personality assessments available (e.g. Myers Briggs, Enneagram, Strength Finder, DISC, the NOVA Profile). The purpose of many of these tools is to provide a starting place for the leader's personal growth journey. Using a self-awareness tool can provide sport leaders with information that can prompt deeper insights into one's emotional intelligence, motivations, behavioural preferences and communications style.
The Sport Law & Strategy Group (SLSG) uses several tools to support leadership growth and development. To increase self-awareness amongst our clients, we have recently been using the NOVA Profile, based on the work of 20th Century leading social scientists (Marston, Spranger, and Jung). Assessment results are presented in a detailed report that provides leaders with insights into their personal preferences, styles and motivations. Through the results, clients develop an understanding of their natural state and how they adapt to stressors and demands in public situations. When combined with a coaching session, clients are encouraged to reflect on the meaning and to identify future areas of growth. Many clients return frequently to their NOVA Profile as a guide to support their ongoing leadership development.
How does the NOVA Profile work?
The first step of the NOVA Profile is a 20-minute survey followed by a debriefing session with a certified NOVA Profile practitioner that serves to acclimate the leader on the tool and its meaning. Personal development programs are then designed to support the client's interest in honing a specific skill or to modify a behavior. For instance, one recent sport leader wanted to be able to respond more dynamically to others, especially in moments when they felt surprised or put on the spot. Using the NOVA Profile made it easier for the leader to "see themselves" and better understand why responding in the moment was difficult. Over a two-week period, this leader was asked to notice and log moments when they felt uncomfortable when asked to respond in the moment. By observing themselves on a daily basis, reflecting on their emotions and reactions, the leader gained enhanced clarity on what was subconsciously at play. Once clarity is gained, it becomes easier to implement and sustain desired behavioural change.
Self-Awareness in Action
Consider the story of one national team coach who wanted to feel seen, heard and valued by others in their new role.  For the purposes of this blog, we'll call this coach Gerry. Through the NOVA Profile, Gerry became aware of the importance of motivations and how these had unconsciously shaped his responses over the years. In particular, Gerry was able to honour his need to ensure alignment with his core values and to also pause and reflect on what his gut was telling him to do. Guided by this new-found awareness, this coach was able to recognize how difficult it was to confront people when feeling dismissed. By practicing ways to clearly communicate his intentions in a way that leveraged his natural talents as articulated in the Nova Profile, this coach was able to increase his confidence and speak his truth. This increase in self-awareness, combined with daily practices to support his developmental objectives resulted in the coach feeling more acknowledged by his peers.
Getting Started
Developing self-awareness is like any other skill – with practice, it can be strengthened. They key is for sport leaders to identify an area for improvement; become aware of the motivations, values and beliefs that underpin their current approach; and to practice, practice, practice until it becomes embedded in their way of being.
This is the first of two blogs about the importance of self-awareness to effective leadership, and the use of psychometric tools, like the NOVA Profile, to enhance the skills of Canada's sport leaders. Part 2, scheduled for October, will provide an organization/team example.
---
About the Author(s)
Dina Bell-Laroche, BJ, MA, Integral Master Coach™, joined the Sport Law & Strategy Group in 2009. She has worked for a number of sport organizations since 1991, including the Canadian Centre for Ethics in Sport, the Canadian Olympic Committee, the True Sport Foundation, and Equestrian Canada.
---
The information presented in SIRC blogs and SIRCuit articles is accurate and reliable as of the date of publication. Developments that occur after the date of publication may impact the current accuracy of the information presented in a previously published blog or article.