Safe sport jobs increase as Canadian sport sector responds to community
June 7, 2023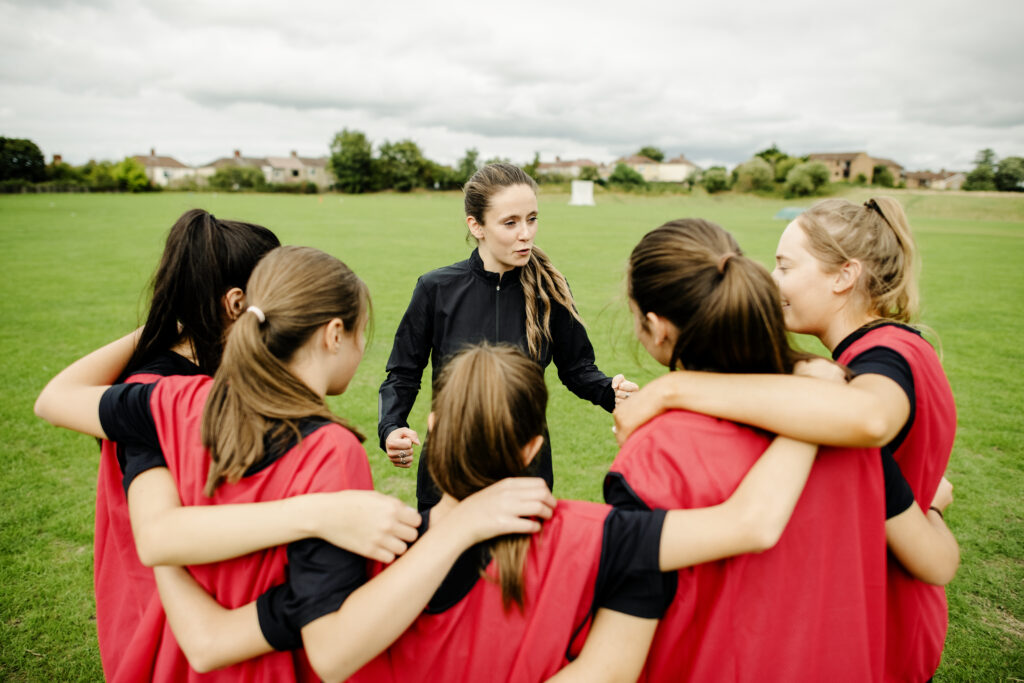 Safe sport and safeguarding in sport have become top priorities for the Canadian sport sector.
Prevalence studies have revealed that athletes across different levels of sport frequently experience maltreatment (Alexander et coll., 2011; Vertommen et coll., 2016; US Center for SafeSport, 2021; Willson et coll., 2022). Equity deserving athletes experience more harm in sport (Burdsey, 2011; Kaskan and Ho, 2014; Willson et coll., 2022), hence cultivating a safe sport environment is intrinsically connected to equity, diversity and inclusion work.
In response, there has been a marked increase in the creation of safe sport and safeguarding resources accessible to Canadian sport stakeholders, such as:
According to Joseph Gurgis, a leading researcher in the field of safeguarding in sport, current barriers exist mainly within the realm of operationalization and implementation, such as:
Safe sport initiatives implemented by organizations are not empirically informed
There is misalignment between theory and implementation
Athlete voices are missing
There are competing conceptualizations of safety
Overly focused on prevention of harm, rather than cultivation of safe, inclusive environment and culture
The sport sector has responded with a notable increase in safe sport-related job postings within the Canadian sport sector. The Sport Information Resource Centre job board is a nationally renowned hub for jobs postings related to sport and physical activity in Canada. SIRC's job posting data shows an upward trend in safe sport and EDI related jobs over the last 3 years.
SIRC observed a 3-fold increase in safe sport related jobs from 2021-2022. These jobs come from all levels within the sport sector, including national sport organizations, provincial and territorial sport organizations, community clubs, multi-sport organizations and post-secondary institutions. This trend speaks to the increased organizational prioritization of athlete well-being within Canada over the last few years.
For organizations considering developing safe sport or safeguarding related positions, SIRC has compiled the following examples from real job submissions over the last year.
Example 1: Director, Safe Sport—Gymnastics Canada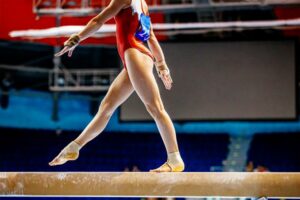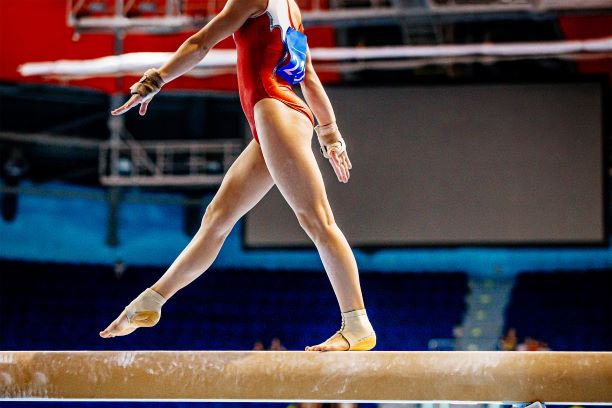 Overview
Gymnastics Canada (GymCan) is the national sport governing body responsible for the governance, development, and promotion of Gymnastics in Canada. Gymnastics Canada works closely with twelve (12) Provincial and Territorial Federations (P/TSOs) and over 700 clubs to provide a broad range of programs and services to meet the needs of all participants. From athlete development to coach and judge education, Gymnastics Canada sets the operational standards and practices for the sport in Canada. Our mandate is to promote and provide positive and diverse gymnastics experience through the delivery of quality and safe gymnastics programing from playground to podium.
Working virtually and reporting to the CEO, the Safe Sport Director will provide leadership in the area of GymCan's Safe Sport Framework and the promotion of a safe environment for all participants in the sport of gymnastics. This framework includes policies and procedures, education and resources, and advocacy with respect to screening, conduct, reporting, privacy, risk management, equity and inclusion, concussion awareness and protocols, anti-doping, and health and safety. The Safe Sport Director will work with all GymCan stakeholders, including staff, board, provincial and territorial organizations (PTOs), and clubs, as well as external partners to establish and maintain a coordinated national approach to Safe Sport and safeguarding in the sport of Gymnastics.
Key responsibilities
The ongoing planning, implementation and management of GymCan's Safe Sport and Safeguarding framework
Working closely with internal and external stakeholders and organisations dedicated to Safe Sport and Safeguarding
Within a prescribed annual budget, create and implement ongoing educational protocols that service the needs of all GymCan members
Work closely with provincial and territorial stakeholders in the alignment and delivery of a national Safe Sport and Safeguarding strategy
Manage GymCan's Independent Complaint Management process and ensure that the policies and procedures for complaint management are compliant with legal, internal and external protocols.
Oversee the administration of the organization's privacy policies and procedures in relation to personal information collection, use, disclosure, security, retention, and destruction.
Lead GymCan's Equity and Inclusion programming.
Act as an expert representative for GymCan on national and international committees or work groups dedicated to Safe Sport and Safeguarding in sport.
As a senior manager in the organization, contribute to the daily professional work environment in the GymCan virtual office.
 Ideal candidate
A professional degree or accreditation related to Safe Sport or safeguarding (child advocacy and protection), or equivalent experience that highlights significant leadership and impact in this area within a volunteer led not for profit environment.
A background in teaching or strong experience in education leadership roles is an asset
Experience in grant and report writing, including strong written and presentation skills, is an asset
An understanding of the Canadian sport system and funding models is an asset
Excellent leadership, organizational, financial management, administrative and interpersonal skills, including very strong written and communication
Experience working in a virtual team environment is an asset.
Bilingualism is a significant asset
Example 2: Sport Safety Officer—Gymnastics BC
Overview
Gymnastics BC (GymBC) is seeking a dynamic, innovative and responsible individual to evaluate, manage and expand GymBC's Safety & Risk Management programs. This will include collaboration with GymBC members to facilitate compliance with risk management policies.
As leaders in the sport of gymnastics within British Columbia, Gymnastics BC is committed to providing a safe sport environment for all participants that is accessible, inclusive and free from all forms of maltreatment.
Key Responsibilities
Risk Management

In collaboration with stakeholders, develop and implement GymBC's risk management strategy, policies and procedures
Conduct risk assessments of the organization and member clubs.
Develop a risk registry for GymBC
Review, evaluate and update risk management tools
Ensure member compliance for GymBC waivers & Acknowledgement of Risk documents, including collection, storage and retrieval
Develop risk management tools and resources for GymBC to support member clubs in addressing identified priorities
Consult with legal counsel (or any other external contractors or stakeholders) to develop risk management tools (for example, screening best practices)
Facilitate injury and concussion tracking and analysis systems

Sport Safety and Complaint Management

Act as intake point of contact for community concerns and complaints
Collaborate with CEO to facilitate the implementation of third-party complaint management processes
Ensure that proper record keeping is maintained when managing complaint and disciplinary processes
Develop and implement a strategy to educate GymBC members about Sport Safety
Develop and update COVID-19 resources, tracking club compliance, answering COVID questions, and other related tasks
Keep current with various evolving sport safety requirements and initiatives with industry partners

Insurance Administration

Facilitate the annual renewal of GymBC's insurance policies
Advise GymBC members on insurance matters as they relate to GymBC's insurance program
Facilitate claim processes for all general liability and accident claims with brokers, adjusters and legal
Manage the Certificate of Insurance process

General

Support GymBC in operational functions including but not limited to: staff meetings, annual and extraordinary general meetings, town halls, hiring processes, funding and grant applications, board meetings, special events, and any other commitments as needed
Liaise and collaborate with external stakeholders (Sport BC, viaSport, GymCan, other PSOs, and other relevant groups) to ensure that GymBC risk management and safety strategies, policies, and educational initiatives meet and exceed comparable industry standards
Assist CEO and other GymBC staff in developing and editing existing or new policies as they relate to safety, risk, complaint management, travel, and behavioural expectations
Complete other tasks as required by the CEO
Ideal candidate
Experience & Education

Post-secondary education or applicable experience
Canadian Risk Management Designation (CRM) preferred
WorkSafe BC experience
Experience working with not-for-profit organizations is an asset
Knowledge of BC's amateur sport system is an asset
Experience in writing reports and policies for risk management and occupational health & safety
Competency with Microsoft Office Suite is required
Excellent administrative skills required

Personal Characteristics

Strong time management skills and ability to manage concurrent tasks efficiently
Ability to multitask and meet expected deadlines
Must have superior attention to detail
Highly self-motivated, innovative thinker with the ability to take direction, work as part of a team and make independent decisions as required
Strong problem-solving and organizational skills
Ability to handle challenging confidential matters professionally and rationally
Excellent interpersonal, oral, and written communication skills, able to build and maintain effective working relationships
Displays creativity and independent thinking
Understanding of, and sensitivity to, cultural and political issues
Example 3: Manager, Safe Sport and Education—Tennis Canada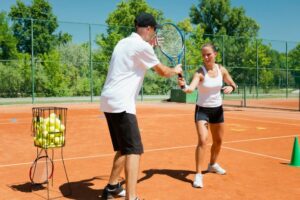 Overview
The Manager will respond to and support the Director in addressing the needs of Tennis Canada Members and key stakeholders in the identification and delivery of safe sport training and education, policies and processes, to foster a safe environment within which participants, athletes, coaches, officials, administrators and all those involved have positive tennis experiences.
Key responsibilities
Support the successful implementation of an all-encompassing Safe Sport strategy
Responsible for relationship management with Tennis Canada members and within the Canadian Sport System to ensure proactive identification of best practices and ensure required compliance
Support the development of policies and resources related to Safe Sport practices
Build on and develop robust education and training programs to align and support the Safe Sport Strategy with Tennis Canada wide educational initiatives. This includes the review of education mandates, the implementation of knowledge transfer strategies to Members, establishing assessment of the effectiveness of educational initiatives and audits that support national reports
Create and deliver program specific education to Members on a variety of topics
Support the development, monitoring, and execution of compliance requirement linked to mitigating risk to the industry as it relates to safe sport: criminal record checks, safety checklists, monitoring mandatory training
Support the management of safe sport inquiries, concerns, and complaints concerns from Tennis Canada Members and stakeholders in accordance with Tennis Canada and Sport Canada policy
Monitor and coordinate compliance activities of other departments to remain abreast of the status of all compliance activities and to identify trends or risks
Ensure proper reporting of violations or potential violations to duly authorized enforcement agencies as appropriate and/or required
Provide support for compliance with Sport Canada requirements and policy and any other authority by maintaining and updating all TCs governance and policy documents
Ideal candidate
Post secondary degree or diploma from a recognized educational institution
Experience in safe sport, risk management or working in training/development, child protection or change management
Experience working in the Canadian Sport Sector and with vulnerable sectors
Knowledge of safe sport principles and best practices
Strong facilitation and presentation skills
Demonstrate communication to varying audiences in a variety of situations
Demonstrated communication skills
Demonstrated high level of proficiency in Microsoft Program and the ability to quickly adapt to new technology
Case management experience is considered a strong asset
Demonstrated experience developing organizational policies and programs that support organizational change and a culture of safety and inclusion
Exceptional critical thinking skills with the ability to analyze, assess for risk, and problem solve effectively
Final thoughts
Canadians can expect safe sport and safeguarding to continue as key priorities for the sport sector over the coming years, as these new positions undertake their mandates to increase athlete safety at all levels.
If you or your organization is seeking to hire, consider utilizing SIRC's job board to maximize the reach of your posting within the Canadian sport community.
---
---
The information presented in SIRC blogs and SIRCuit articles is accurate and reliable as of the date of publication. Developments that occur after the date of publication may impact the current accuracy of the information presented in a previously published blog or article.