Project Echo: A movement to make Para sport a better place for all
September 1, 2021
The global COVID-19 pandemic has highlighted inequalities that many people experience, particularly the disparities experienced by persons with disabilities. According to the COVID-19 Disability Survey, over 50% of respondents noted that during the pandemic their needs weren't being met in a number of areas related to accessibility (Abilities Centre & The Canadian Disability Participation Project, 2020). For example, respondents experienced issues related to accessing food, shops, groceries, housing, case management, emotional counselling, recreation and leisure programs, attendant care, transportation and more.
It's become clear that former research, decisions, policies and practices have often been implemented without the voices and lived experienced of those directly impacted. As the world begins to reopen, it's critical that the voices and lived experiences of persons with disabilities inform decision-making processes. That's what Project Echo hopes to achieve.
What is Project Echo?
Project Echo is an online platform dedicated to listening to those experiences of disability in sport and physical activity. The platform pays particular attention to experiences that either increase or decrease access, inclusion and participation in physical activity and sport.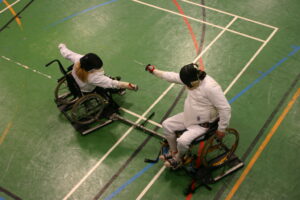 The platform is led by a research team from Western University (London, ON), the University of the West of Scotland (Glasgow, UK) and Mount Royal University (Calgary, AB). Research team members are passionate about Para athlete participation and major sporting events. Initially, Project Echo's purpose was to examine the long-term impact of the 2014 Glasgow Commonwealth Games and the 2015 Toronto Parapan American Games. Specifically, the research team wanted to understand how these events influenced Para sport opportunities for persons with disabilities in host regions (that is, Ontario and Scotland).
But when the pandemic hit Canada in March 2020, the research team shifted the project's focus. Instead, they began to look at how the platform could be used to explore challenges and opportunities that persons with disabilities faced during the pandemic and in return to play.
What is Project Echo doing?
Today, Project Echo's efforts are focused on 3 main areas. First, hosting topic-based discussions via the Project Echo website. Secondly, educating and engaging with the Para sport community via social media. Lastly, hosting chat nights with key stakeholders via the online platform to further connect and create dialogue within the Para sport community.
1. Discussion forums and focus groups
On theechoproject.org site, the research team hosts various topic-based discussion forums and focus groups for Para athletes and the Para sport community on an ongoing basis. Here, the lived experiences of 3 Para sport groups are highlighted to consider the varied understandings of sport participation by those 3 groups: high performance athletes, recreational athletes, and casual or non-sport participants. Topics being discussed include but aren't limited to: accessibility at sports facilities, COVID-19 impacts and opportunities, return to play post-pandemic, thoughts on hosting major sporting events and more. The research team will use participants' feedback to create evidence-informed improvements in accessibility and help break down barriers to sport participation.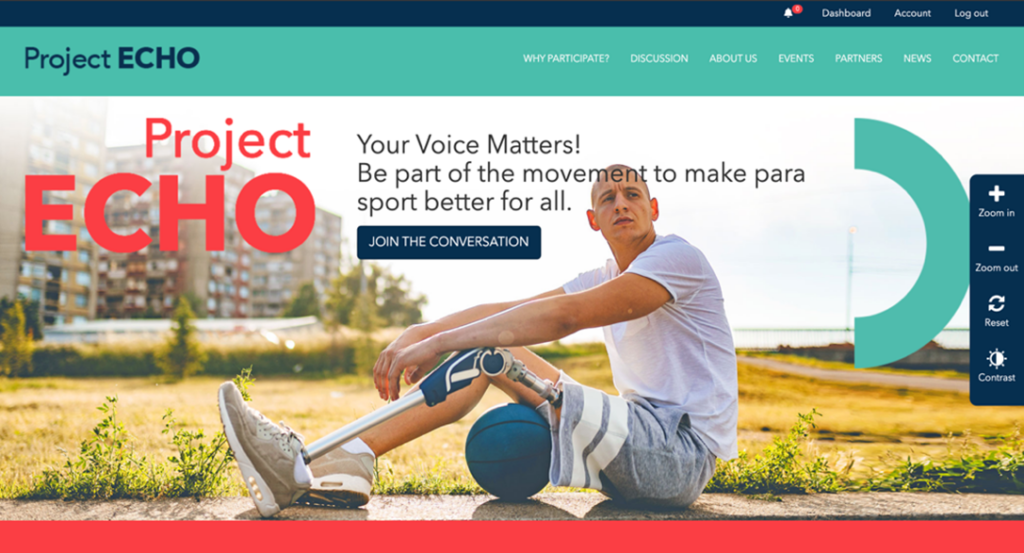 2. Social media education and engagement
Project Echo is also active on mainstream social media platforms such as Twitter, Facebook and Instagram, which are accessible to anyone wishing to join or start a conversation. These posts are particularly relevant for highlighting the events and activities of Project Echo's numerous partners, such as Abilities Centre, Variety Village, Canadian Tire Jumpstart Charities, Ontario Parasport Collective and Scottish Disability Sport. The posts are also focused on education and public awareness about sport participation opportunities and to help start conversations related to accessibility and sport.
For example, in June 2021 the research team launched a social media campaign titled #CaptureTheBarrier to offer participants a chance to highlight challenging aspects of participation that aren't immediately obvious. The campaign allowed the team to see firsthand what the perceived barriers are for persons with disabilities when it comes to sport and physical activity.
3. Chat Nights
Finally, the research team has been hosting Chat Nights with key stakeholders and Para sport community members throughout summer 2021. Chat Night topics have included: 'Return to play and accessibility,' 'Return to play with sport and recreation facilities,' 'Paralympics with Para athletes,' and 'The pandemic's effects on participation opportunities in sport.'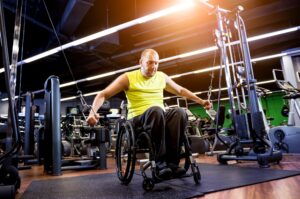 These Chat Nights have sparked critical conversations about opportunities and challenges for people with disabilities in sport and recreation. They've also created a space for Para sport community stakeholders, such as event organizers and community sport organizations, to hear directly from persons with disabilities about their perspectives and experiences.
At the 'Return to play and accessibility' Chat Night, participants and stakeholders discussed current and future accessibility features that need to be included in gyms, playgrounds, recreational centres and outdoor facilities. For example, participants discussed features such as wider doorways or more space between equipment in a gym to accommodate a chair, guided lighting in and around facilities to support those with low vision, and the use of new technologies such as RFID tags rather than keys for locker systems. New resources for finding accessible trails and parks were also shared with participants, demonstrating the growing interest in providing safe, accessible opportunities for participation in open, outdoor spaces.
What does Project Echo hope to achieve?
The project's overall results will have important implications for those who seek to increase community sport participation opportunities. Those individuals may include event organizers, community sport organizations, physical educators and policy makers. This research supports user-informed decision making about programming, services, language and infrastructure that support persons with disabilities in post-pandemic sport and physical activity participation.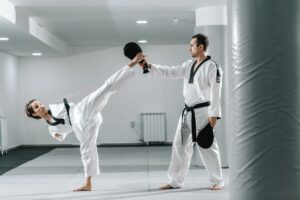 Preliminary results from 6 online focus groups held last year via the Project Echo platform focused on the impact of the pandemic on physical activity involvement (see Kamyuka et al., 2020). The results demonstrated that persons with disabilities were deeply concerned about how to re-engage in sport in a safe and meaningful way. Many participants also discussed the challenge of finding the necessary and safe supports to participate in the midst of COVID-19 restrictions, such as equipment (which has become difficult to find), transportation, and programming that would meet their specific needs. Others expressed their ongoing fears about basic health requirements and safety needs of participating in outdoor public spaces (Kamyuka et al., 2020).
Many participants also identified that the pandemic presents a real opportunity for sport facilities and sport organizations to address their ongoing accessibility issues and return to play with programs that focus on disability-specific needs. They didn't want to see sport simply 'return to business as usual' post-pandemic. For sport organizations and policymakers, these findings reinforce the need to engage with people with disabilities as a way to understand the nature and depth of access issues and create environments for safe physical activity alternatives (Kamyuka et al., 2020).
Overall, the combination of activities and outputs of Project Echo will focus on reaching policymakers, directors and program managers, researchers and students ensuring persons with disability have a voice in setting the agenda of more accessible, inclusive, safe sport.
---
About the Author(s)
Erin Pearson (@erin_pearson_) is a PhD Student in the School of Kinesiology at Western University. Her research interests include sport events and their impacts, leveraging of events, and media representation of athletes.
Laura Misener, Ph.D., (@lmisene) is a Professor and the Director of the School of Kinesiology at Western University. Her research focuses on how sport and events can be use as instruments of social change, with an emphasis on how events for persons with a disability can positively impact community accessibility and social inclusion.
References
 Abilities Centre & The Canadian Disability Participation Project. (2020). The COVID-19 Disability Survey [data set]. https://abilitiescentre.org/Abilities/media/Documents/Covid-survey-report-Dec-18_1.pdf
Kamyuka, D., Carlin, L., McPherson, G., & Misener, L. (2020). Access to Physical Activity and Sport and the Effects of Isolation and Cordon Sanitaire During COVID-19 for People with Disabilities in Scotland and Canada. Frontiers in Sports and Active Living, 2, 183. https://doi.org/10.3389/fspor.2020.594501
---
The information presented in SIRC blogs and SIRCuit articles is accurate and reliable as of the date of publication. Developments that occur after the date of publication may impact the current accuracy of the information presented in a previously published blog or article.