Preparing for an Olympic and Paralympic Games like no other
July 19, 2021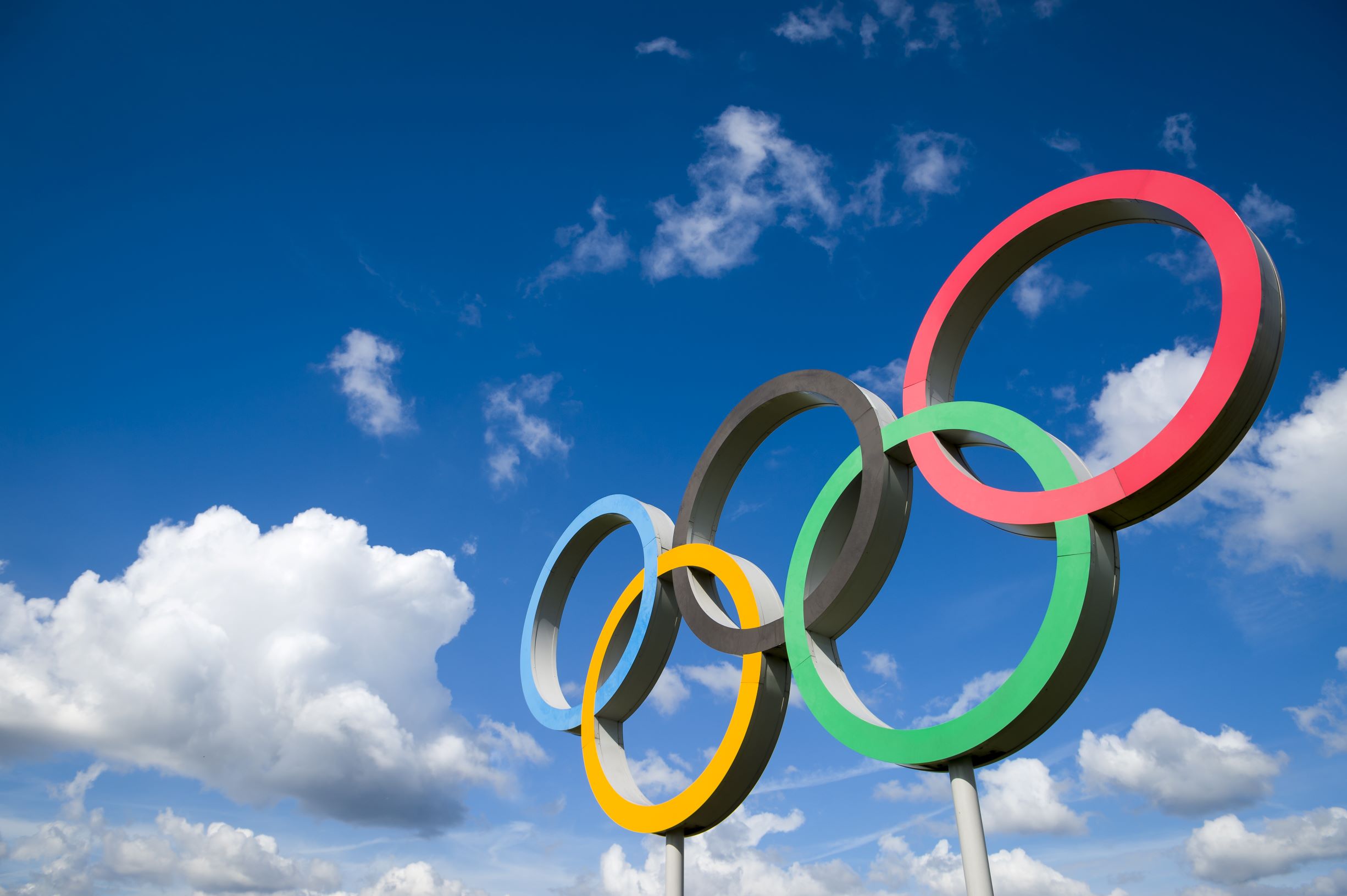 ---
Highlights
After a one-year postponement, the 2020 Summer Olympic and Paralympic Games in Tokyo, Japan will be held just 6 months before the 2022 Winter Games kick off in Beijing, China.
The postponement of Tokyo 2020 created a unique set of challenges for the Canadian Olympic Committee and Canadian Paralympic Committee, who are also preparing for Beijing 2022.
Strict COVID-19 guidelines and countermeasures are in place to ensure health and safety are top priority at the Games.
Finding new ways to communicate and connect has been an important strategy for members of the Canadian Olympic Committee and Canadian Paralympic Committee.
There will be a greater focus on mental health and well-being for all attending the Games.
---
SIRC asked former sports journalist Teddy Katz to sit down (virtually) with leaders from the Canadian Olympic Committee (COC) and Canadian Paralympic Committee (CPC) for a behind-the-scenes look at the challenges of preparing for 2 Olympic and Paralympic Games amid a global pandemic. After a one-year postponement, the Summer Games, set to be held in Tokyo, Japan, will be held just 6 months before the Winter Games kick off in Beijing, China.
During the conversations with COC and CPC officials, a few key themes emerged for these Games like none we've ever seen before. This article shares that athletes, coaches and staff have faced enormous challenges and have had to deal in new ways with risk, uncertainty, safety, communication, and mental health.
The risks: To go or not to go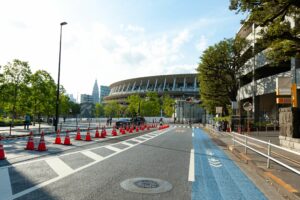 Ever since the Games were postponed in 2020, there have been lingering questions about carrying on with them and whether it was worth the risk. The International Olympic Committee and International Paralympic Committee have been working closely with experts from the World Health Organization guiding them to find a way to have the Games take place safely. But the Japanese public has been jittery. The roll-out of vaccinations has been slow in Japan, and polls show many people oppose the Games happening mid-pandemic. With 15 000 Olympic and Paralympic athletes due to arrive this summer, along with thousands more media, sponsors and other stakeholders, some have concerns that the Games will become a petri dish for the virus.
Grace Dafoe, a member of Canada's national development team for skeleton, understands those concerns better than most. Dafoe contracted COVID‑19 in April from a close contact while she was training in Calgary. She says it "walloped" her. She felt incredible fatigue, and had a horrible dry cough and raging headaches. "It was scary and unlike anything I've ever felt before."
Still Dafoe isn't worried about the Games going ahead. "There's a risk in going to the grocery store at home in Calgary. There's risk everywhere. We just have to accept that." She says her concerns were eased when the Canadian Olympic and Paralympic Committees made the dramatic move last year to withdraw from the Games in 2020.
"One of the most comforting things for me was actually when Canada was the first to pull out of Tokyo. I think that sent a message to me as a winter athlete as well that they're going to have our best interests in mind when it comes to our health."
Uncertainty: A pre-Games like no other
It's never been a more challenging time for Canada's Olympic and Paralympic athletes, what with the Tokyo postponement, athletes scrambling to train from home and unable to travel, cancelled qualifying events, and athletes with disabilities unable to get classified. Karen O'Neill, Chief Executive Officer (CEO) of the CPC, says everybody is feeling unprecedented stress. "I don't think there's ever been such a sustained period where our coaches, our athletes and sport members have been tested so much and been asked to perform so many accommodations."
David Shoemaker, CEO of the COC, and Marnie McBean, former Olympic rower and the Canadian Olympic Team's Chef de Mission in Tokyo, co-hosted a Canadian Club luncheon, held virtually in May. They took turns asking each other questions and speaking to the difficult lead-up for the Games.
"Tokyo was going to be these really easy Games when they got them," McBean reminded Shoemaker and the audience. The IOC was turning the Games over to what they referred to as "a safe pair of hands." She added, they wanted to avoid some of the chaos they dealt with in previous Games in Russia, with exorbitant costs, and Brazil, with its financial troubles, Zika virus and other issues.
The reality is that the pandemic has turned these Games into one of the most challenging ever. "These bumps in the road, in some cases huge potholes, are things that we need to assume are going to happen on this journey to Tokyo," Shoemaker says.
Every athlete, every sport, has been impacted in their own way. McBean says the swimmers, for example, have been out of the water and unable to train the way they normally would for 120 days because of the lockdown of facilties during the pandemic. "There's an Olympic thing happening every day. And there's Olympic things not happening every day. It's been really challenging."
"But that's what Olympism is, right? That's the whole idea of why people go, 'Oh, that's a Herculean or an Olympic sized task'. It's always been hard. It's never been a straight line to Olympic gold."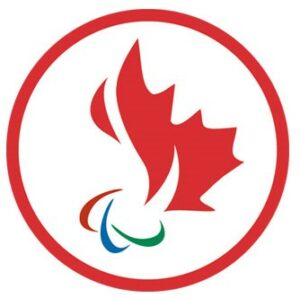 The uncertainty that's been difficult to manage will continue throughout the Games, says Catherine Gosselin-Després, who is the Executive Director of Sport for the CPC. At Games time, Tokyo organizers are employing strict COVID‑19 guidelines to limit everybody's movement. They'll go to their events and then back to the Olympic Village. "We've been working with the national sport organizations trying to explain the environment. But obviously, none of us have lived this before."
At the time of the interviews with fewer than 60 days to go to the Games, Canada's Olympic and Paralympic planners usually know almost every detail right down to the size of the doorknobs for the 400 or so athletes who will be going for the Olympics and 130 athletes headed to the Paralympics. Typically, planners would have made many trips to the site to prepare for the Games. But that hasn't been the case during the pandemic. With the Winter Games in Beijing kicking off just 6 months after the Summer Games in Tokyo, planners will cut and paste to try to reuse many of their Tokyo plans for Beijing.
Céline DesLauriers, Senior Manager of Games at the COC, says the master plan is 20 000 lines long. Her logistics team has gone from using Excel spreadsheets to an online software program where they can track changes on the fly. Instead of shipping the teams' necessary sports gear and equipment, the way they have in the past, they're chartering a cargo plane.
Another tricky part comes with travel arrangements. With the new COVID‑19 guidelines, athletes can only check into the Athletes' Village up to 7 days before they compete. They must leave within 48 hours after their competition ends. For a team sport, that will require juggling for everyone involved when teams get eliminated.
"Normally, a couple of months out to the opening of the Village, the national sport organizations pretty much know who's coming and everything. They're just waiting for the final qualification. What we're seeing is right now it's being pushed till the very last seconds. We're just learning to be nimble and adaptable," DesLauriers says.
The priority: Health and safety
The COC and CPC aren't releasing their usual performance benchmarks that normally proceed the Games. While they know most athletes will be aiming to get on the podium, they don't want anybody feeling any added pressure. According to the CPC's O'Neill, the overall well-being of Team Canada is the primary goal in Tokyo.
"What keeps me up at night, it's my personal and professional commitment to the responsibility of ensuring that Team Canada is supported. The primary objective is that everyone is safe, healthy, both heading into Tokyo, during the Games and coming back afterwards."
The COC's Shoemaker says that includes keeping people in the host country safe as well. Until now, Japan has done a pretty good job of minimizing infections from the virus. With more than three times Canada's population, Japan has had half our number of cases and deaths. And there are many COVID‑19 countermeasures to keep things that way during the Games. These include two negative tests prior to going, testing everybody daily upon arrival, and keeping everybody contained in the Village or at competition venues.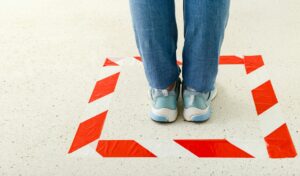 "Everyone should wipe clean from their minds what they think an opening ceremony or what a competition will look like. There will be no overseas spectators. There won't be friends and family. We won't have a Canada Olympic House in Tokyo. That doesn't guarantee the complete safety but we're doing our absolute best to prioritize the health of everybody involved," Shoemaker says.
The CPC's Gosselin-Després says many athletes have received their first vaccine and breathed a sigh of relief with the news in May that Pfizer would donate 2 doses for every athlete who wants to be vaccinated. "For us, that was key. I think the athletes would have probably had questions if there was just one dose. But now with the announcement, I think that'll help everyone." However, the Pfizer vaccine isn't approved in all countries and there still could be positive COVID‑19 tests even among those who have been vaccinated.
Stephanie Dixon, who is a former Paralympic star athlete and now Chef de Mission for the CPC in Tokyo, says COVID‑19 just adds to the usual stress of performing at the Games. "I don't think we can underestimate that level of stress," Dixon says. "People are going to be nervous, if they feel a tickle in their throat. Every single one of us in the world has suddenly given new meaning to having a tickle in the throat or to a runny nose."
The CPC and COC always plan for many different scenarios. For Tokyo, that includes a number of plans specifically for COVID‑19. For example, what to do if there's a positive case? And what happens if there's a false positive that forces somebody to miss their event? These are among the new questions they need to consider.
Finding new ways to communicate and connect
Every media story out of Japan has raised doubts about the Games and added to the uncertainty. It's been hard to separate fact from fiction. That's why a fundamental part of the CPC and COC plans for Tokyo and Beijing has become communicating and providing constant updates with the latest facts for all stakeholders. Since the fall, both committees have adopted a crisis communications approach.
In a crisis, communications experts say it's important for leaders to clearly state what they know, what they don't know, and when they hope to provide an update on what they don't know. DesLauriers of the COC says, "That's exactly the strategy we've taken in all of our communications."
As Chef de Missions, Dixon and McBean have been meeting virtually every few weeks with athletes and other stakeholders. "This is the most engagement with athletes that I've ever seen prior to the Games," says Dixon. "I think it's important we're getting them into a virtual, figurative room together because they can hear from each other what each has been going through. It helps us as a support staff really see into the minds of the athletes and see what they need from us."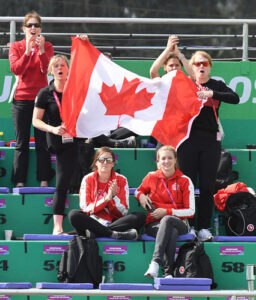 Before the pandemic, McBean expected to be travelling the country and providing a different kind of motivation. "Suddenly my interactions with the team and the conversations we were having with the athletes weren't about this fun ambitious management to the podium. It was more life management."
McBean advised the different teams and athletes that the fear and doubt they might be feeling are part of every athlete's path. She told them not to worry about the big things. Focus on the little things that make you better and that's when great things happen.
Dixon says at Games time, one of the issues they're dealing with revolves around the team being told they must social distance when they aren't competing. "One of the primary measures is to stay away from each other. If we can't physically get close to one another, we can't be cheering and singing. How do we get a sense of team unity?"
She says they're looking for creative ways to connect the team. They're thinking of having athletes post sticky notes with messages for one another, or doing virtual team recognition and medal ceremonies every day in Tokyo.
"At the end of the day, when athletes isolate after their events and go back to their rooms, we're thinking about how we can break down those isolation walls in a virtual way."
A focus on mental health
The prolonged sense of uncertainty added to the usual stress of the Games has created fertile ground for anxiety. It's taking a toll on athletes as it has for the rest of society. Susan Cockle is a psychologist who is working with the CPC. She'll be on site in Tokyo as the Mental Health Lead. It's the first time the CPC has ever had one at the Games.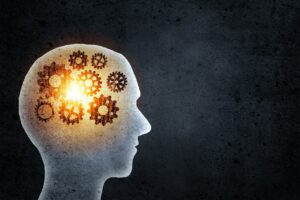 She says anxiety is actually the body and brain's way of protecting us as humans. When things are uncertain, we go on high alert. "It's like our emotional psychological furnace has been running on high for a while. When, our anxiety – our furnace – has been running on high, it doesn't take much for it to break down," says Cockle. "That's why we need some ongoing service to the furnace, why we want to do some mental health mitigation. We want to do some prevention so that we can have that furnace run on a lower temperature, and not burn out."
Normalizing the conversation and creating social support around mental health and wellness are 2 of the most important ways to do that. Shoemaker says it's been a key focus for the COC too. "We have found it's very important for us as we are delivering our team to two Games in six months to be very focused on how people are doing. I have found myself asking questions I would have never dreamt of asking a couple of years ago: 'How are you doing and how are you feeling?' and getting people to talk and open up."
Cockle says checking in is important and recommends asking specific questions to help people focus their responses. "How are you doing with COVID‑19 is a big question. If you can make that question a little more contained, then people are more likely to answer more genuinely," she says. "If you actually say, 'how are you doing today', you're more likely to get an emotion. That's what we want. We want those types of responses to be real and out in the open. Normalizing that can make people feel less alone."
It's not just the athletes who they're concerned about for mental health, according to the COC's DesLauriers. "It's also for all the support staff and the mission team that will be on site. As an example, I'll be in Tokyo 44 days. I'm not used to wearing a mask every day, having to do a test every day, doing the work that is normally pretty hard, amplified with all of the COVID‑19 countermeasures and restrictions that will be put on us."
If things go sideways, both the COC and CPC have put plans in place with extra support, more reaching out and more points of contact. Athletes will know about extra resources from Game Plan or from the Canadian Centre for Mental Health and Sport.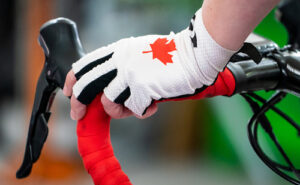 Cockle says mental performance consultants are also helping with mental health preparation. Penny Werthner is one of them. She's assisting both the Olympic Athletics Team and the Paralympic Athletics Team among other athletes. Werthner always works with athletes and teams on distraction control and focus, emotional agility, dealing with disappointment and embracing chaos and uncertainty.
Werthner says COVID‑19 has added a few new areas. "There will presumably be distractions from people testing positive whether you've been vaccinated or not. That's a whole added layer that we've never faced before." Werthner says talking about it ahead of time helps athletes prepare if it does happen.
She says managing isolation is another new area. "In previous Olympics, athletes would have friends and family there. For many, that's a comforting thing. They can actually escape the Olympics for a day or so." But athletes won't have that same luxury in Tokyo. "There's presumably no escape. You're not going to be able to go around the city in Tokyo and do something fun," says Werthner.
That's a concern for the CPC's Dixon. "There's so much stress and tension that builds up in the lead-up to the Olympics and Paralympics. Whether it is the performance you were looking for or not, you always need a release afterwards." After years of preparation, Dixon worries many athletes may miss out on the vibe and hype that normally comes from connecting with teammates and performing in front of fans in the stands. That's why she says the team needs to address mental health before, during and after the Games, and she is happy to see the support being offered. "We've never been so focused on mental health and wellness at the Games," she says.
But despite the challenges of preparing for these atypical Olympic and Paralympic Games, Dixon believes the world will see strength, grit and determination of the human spirit in a way we've never witnessed before.
"We will see great performances brought and fueled from these great challenges and adversity. It's incredible what we can accomplish when we're given no choice."
---
About the Author(s)
Teddy Katz is an award-winning journalist and communicator. He worked as a national sports reporter at the Canadian Broadcasting Corporation for close to two decades. Teddy now runs his own communications company, Think Redefined Inc., where he assists national and international organizations with their storytelling. That includes the Canadian Olympic Committee and the International Paralympic Committee. Teddy will be in Tokyo as the media attaché for the Refugee Paralympic Team.
Veronica Allan, Ph.D., is the Manager, Research and Innovation at SIRC. In this role, she leads SIRC's research and evaluation initiatives. She also solicits, supports and curates content from researchers, experts and thought leaders to mobilize knowledge for Canada's sport and physical activity sector. Her experiences as an researcher, journalist and athlete have equipped her with a unique skillset and passion for data, storytelling and sports!
---
The information presented in SIRC blogs and SIRCuit articles is accurate and reliable as of the date of publication. Developments that occur after the date of publication may impact the current accuracy of the information presented in a previously published blog or article.