Next Level Coaching – Building an Effective Leadership Style
November 1, 2017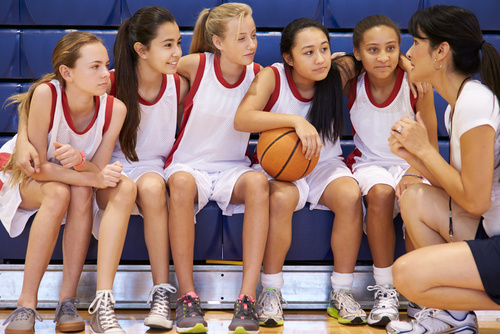 Coaches, in a nutshell, are educated leaders who influence people to work towards a specific goal. Effective leadership in sport requires knowing the best approach for assisting players based upon their level of skills and motivation, and transforming that knowledge into a dynamic environment for learning and success. There is no right way to be a leader but there are various behaviours and outlooks, that when implemented, can elevate your coaching to the next level.
Share the Knowledge
In order to be a great teacher, a coach must have a well-rounded understanding of their sport, from fundamental skills to game strategy. Stay up-to-date and informed of new research or techniques via reading, watching videos, obtaining tips from other coaches, and attending workshops, conferences, seminars or clinics. Check out the resources in your community or province and find what will work best for your professional development.
Create an Open and Inclusive Environment
Creating an inclusive space for participants doesn't require any 'special' skill, instead it asks that coaches adapt and modify their approach to ensure that every athlete – regardless of age, gender, ability level, or ethnic background – has the option to participate if they choose to. If a participant on the team has a disability, the coach can simply ask them how the impairment affects their performance and adjust accordingly. A safe environment, in which the well-being of the athlete is the focus, is essential. Within this arena, a coach can demonstrate a willingness to listen to new ideas, promote fairness and consistency in decision-making, and view mistakes as opportunities for learning.
Planning for the Road Ahead
One of the core essentials of being a good leader is to keep your team and players on the right track. When a coach sets daily, individual, external, and/or team goals and tracks the progress of those goals, it helps athletes maintain focus, reduces competition anxiety, and increases motivation to train. Aim for well-structured coaching sessions that offer an appropriate level of challenge to athletes, and is targeted to meet the requisite goals and help the athlete attain mastery.
Innovation Drives Progress
Finally, but no less important, is the ability to produce original and fresh ideas; with access to the internet, the possibilities are endless. Remember that creativity and inspiration can come from making connections outside the scope of your chosen sport. For example, many football players benefit from participating in ballet; the cross-training improves flexibility, speed, strength, endurance and balance. Embrace new technology, sport apps are readily available, or use social media to receive and share ideas with other coaches and athletes.
"Wherever I see people doing something the way it's always been done, the way it's 'supposed' to be done, following the same old trends, well, that's just a big red flag to me to go look somewhere else." ―Mark Cuban
Being aware of your preferred leadership style and being able to adapt it is critical to appeal to the different types of athletes you lead, and the varying situations you encounter in your role as a coach. Sharing knowledge, inclusivity, organization and creativity are all key pieces of a puzzle that can help coaches equip their athletes to obtain higher levels of achievement.
Sources:
Caron J, Bloom G, Loughead T, Hoffmann M. Paralympic Athlete Leaders' Perceptions of Leadership and Cohesion. Journal of Sport Behavior. September 2016;39(3):219-238.
Cruz A, Hyun-Duck K. Leadership Preferences of Adolescent Players in Sport: Influence of Coach Gender. Journal of Sports Science & Medicine. June 2017;16(2):172-179.
Fransen K, Decroos S, Vande Broek G, Boen F. Leading from the top or leading from within? A comparison between coaches' and athletes' leadership as predictors of team identification, team confidence, and team cohesion. International Journal Of Sports Science & Coaching. December 2016;11(6):757-771.
Fusco T, O'Riordan S, Palmer S. Assessing the efficacy of Authentic Leadership group-coaching. International Coaching Psychology Review. September 2016;11(2):118-128.
Hyun-Duck K, Cruz A. The influence of coaches' leadership styles on athletes' satisfaction and team cohesion: A meta-analytic approach. International Journal Of Sports Science & Coaching. December 2016;11(6):900-909.
Jowett S. At the heart of effective sport leadership lies the dyadic coach-athlete relationship. Sport & Exercise Psychology Review. March 2017;13(1):62-64.
About the Author: Michelle is an information management specialist with many years focusing on sport and fitness research and education. Michelle has been sharing her expertise with SIRC for over 4 years.
---
---
The information presented in SIRC blogs and SIRCuit articles is accurate and reliable as of the date of publication. Developments that occur after the date of publication may impact the current accuracy of the information presented in a previously published blog or article.