Lessons from the Start Line – Applying Sport Experiences to a Future Career as a First Responder
August 1, 2018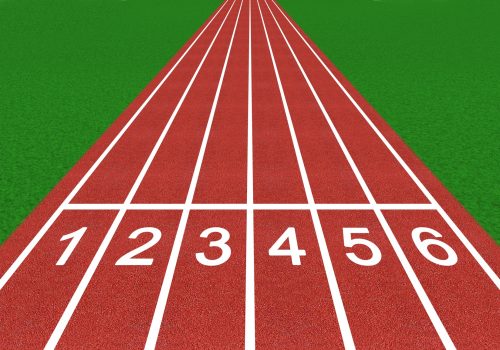 I was born in 1995 which means I fall under the very prestigious title of a millennial. Not only are we known for the extensive technological integration into our lives, but also for our high unemployment rates and decreased job satisfaction. This pushes many to stay at home with their parents and continue post-secondary education to improve our job prospects.
I definitely felt this pressure in June 2017 as a recent graduate from Carleton University with B.Sc. in Biology, but with no interest of pursuing a career in biology (working in a lab with insects isn't interesting for everyone). As a result, I stayed home and registered for another academic year with the goal of finding a career path in line with my passions.
During the academic year I joined the Carleton University Student Emergency Response Team (CUSERT), a 24-hour emergency response team made up of student volunteers with First Responder Certifications from the Red Cross. After the training and my first solo call, I was sold – my experience with CUSERT solidified my passion for helping people during challenging and unique medical emergency situations. This passion caused me to apply to and enter the paramedic program at Algonquin College in September 2018, where I believe I can continue my passion for helping others.
It was through my work with SIRC, combing the literature for interesting research on athlete development, that I realized my experience as a sprint kayaker at the Carleton Place Canoe Club provided fundamental skills that I applied in my response to emergency situations. I believe a lot of athletes and new graduates looking to transition into careers may find emergency first response fulfilling and challenging. Below are three key characteristics that I believe highlight the similarities in skills and interest between competitive sport and first response.
1. Enjoy challenging self
Training and competition requires athletes to place themselves in mentally and physically challenging environments. Athletes must be adaptable and enjoy roadblocks that require significant problem solving skills. For example, hitting the exhaustion wall during a race or pushing yourself during training require mental and physical focus and determination. First response requires dedication in strenuous moments, as well as being adaptable on the spot to novel situations. Two emergency situations are never the same, often requiring inventive strategies to proceed. The skills I learned pushing through 6:00am winter training on skate skis played a pivotal role my ability to memorize protocols so they come naturally in situations where time is of the essence.
2. Staying calm under pressure
Being able to manage pre-race jitters is critical, allowing athletes to remain calm prior to big events. This requires controlling ones emotions and adrenaline to not go all out at the start and gas out before the end of the race. This applies to emergency response where we are trained to never run to calls, and always take a big breath before entering. As first responders, bringing calm lessens mistakes, avoids situation paralysis, and gives confidence to people in the emergency situation. All the moments in the boat on the start line, waiting for the start buzzer, trained me to control my stimulation levels in first response situations where few people are calm.
3. Strong Communication
Strong communication amongst teammates is fundamental for success. This includes the ability to be concise and reliable in following pre-determined race or game plans, and to watch the backs of their teammates. This translates directly into first response as partners that you can rely on and trust are important in complex situations where everyone has unique roles essential to successful outcomes. Some of my more serious calls were only manageable because I knew I had partners who were watching my back, and who I knew I could reliably consult with on next steps. Just like a pre-determined race plan, having clear roles and expectations, supported by strong communication, is key for successful first responders.
If you know an athlete that is struggling to find a fulfilling career path (or are struggling yourself), encourage them to investigate a career in first response – whether as a paramedic, fire fighter, or police officer. Athletes with the skills described above may find the job stimulating and rewarding. To gain some first-hand knowledge of the career, contact your local police, paramedic or fire service to ask about their ride along opportunities, or volunteer for these organizations.
---
---
The information presented in SIRC blogs and SIRCuit articles is accurate and reliable as of the date of publication. Developments that occur after the date of publication may impact the current accuracy of the information presented in a previously published blog or article.