Lessons about mental health from the Olympics and Paralympics in Tokyo
January 24, 2022
---
Highlights
For athletes, coaches, and others who worked tirelessly to make the Tokyo Olympic and Paralympic Games a success, the global COVID‑19 pandemic increased stress and added to the already pressure-packed environment.
When USA Gymnastics legend Simone Biles put her mental health ahead of the competition, she elevated discussions around mental health to historic levels. Canadian athletes and team officials worked to normalize the conversation around mental health.
The people responsible for mental health for Team Canada share lessons learned from Tokyo to support athletes and sport organizations preparing for the Winter Olympic and Paralympic Games in Beijing.
Coaches and sport leaders face enormous mental health challenges of their own, but they may not be able to speak publicly.
Canada's new mental health strategy for high performance sport aims to improve mental health outcomes for all Canadian athletes, coaches and staff.
---
SIRC asked sports journalist Teddy Katz to write a follow-up story to his article, "Preparing for an Olympic and Paralympic Games like no other," published in July, ahead of Tokyo 2020. In that article, Katz had highlighted how there would be a focus on mental health and well-being in Tokyo in ways we've never seen before.
In part 2, Katz shares the lessons learned from the experience of the Canadian teams in the lead-up to and during the Games in Tokyo. As Katz points out, Tokyo involved watershed moments around mental health with stress levels at an all-time high because of the pandemic. He explains how Canada has become a world leader in creating a mental health strategy for high performance sport. But he also highlights how the sport system faces huge challenges in trying to implement it.
Putting mental health first
With the Olympic spotlight focused on her, one of the best gymnasts in the world, Simone Biles, made headlines around the world when she pulled out of several events during Tokyo 2020. And according to one of Canada's top athletes, it was a ground-breaking moment around mental health.
Wrestler Erica Wiebe, who won a gold medal at the Rio 2016 Olympic Games, was watching closely while in Tokyo. "That was an incredibly powerful way [for Simone Biles] to say that 'my humanity is more important than my results,'" says Wiebe. "It was a bellwether moment for sport. I hope athletes saw that and realize no matter who they are, they have power."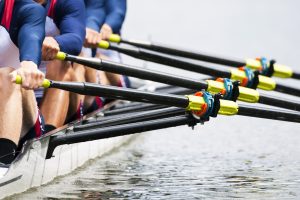 Caileigh Filmer learned going into Tokyo she has that same power. One hundred days out to the Games, the world champion rower was about to quit her sport because her world was spiralling out of control. She was experiencing another round of depression, similar to what forced her to step away from the sport for the first time in 2019. Just 3 months before Tokyo, her state of mental health made her terrified just thinking about going to the Games.
Filmer's Olympic dream was only saved after a friend reminded her that she had always been open about her mental health. Instead of her quitting, he encouraged her to inspire others by showing them how she could "kick her depression in the butt." She ended up writing a gratitude journal and shared the first-hand account of her struggles on her Instagram account and in a story with Rowing Canada. She says winning a bronze medal in Tokyo was icing on the cake after the rocky road to get there.
"I went to [Tokyo to] kick my depression in the butt, hoping it would help at least one other person. I found by sharing [my story] it did help a lot of other people with their own struggles."

– Caileigh Filmer
Normalizing the conversation
According to the International Olympic Committee's (IOC) 2019 statement on mental health in elite athletes, mental health symptoms and disorders can occur in a range of anywhere from 5 to as many as 35% of elite athletes. The data synthesized in the consensus statement also showed that 33.6% of elite athletes and 26.4% of former athletes reported symptoms of anxiety or depression. Meanwhile 49% reported sleep-related problems.
In response, the IOC created a mental health recognition toolkit to help those in sport spot symptoms. The toolkit also helps them recognize a range of issues, from mental health challenges to being officially diagnosed with a mental illness, and everything in between.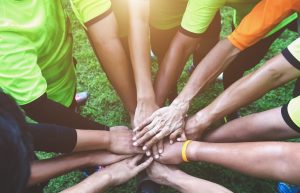 According to Karen MacNeill, who has served as the mental health lead for the Canadian Olympic Committee at several Games, the sport world has come a long way and is now talking more about mental health. MacNeill has been on the ground helping the Canadian Olympic Team since the PyeongChang 2018 Winter Olympics. She was in Tokyo this summer and will support the team once again in Beijing.
She says in the past, there have always been big challenges including the stigma around mental health and the way athletes are revered in society which can create barriers for them to seek out assistance. "They're held to a certain standard, but sometimes they feel the opposite of how they think they should feel based on these expectations of them. And so, there's this sense of stoicism," says MacNeill. "It's kind of like they say to themselves, 'I have to endure this without issue and complaint. That's how we train that's how we get better.' And I think, it's a matter of acknowledging that it's okay to not be okay."
MacNeill says the Simone Biles case highlighted how mental health and wellness go beyond athletes simply showing they're human. She says there's a safety and performance component too. She also says she's pleased to see these conversations are becoming a little easier for athletes.
"Athletes are starting to see it as a sign of strength rather than worrying that by reaching out 'I'm demonstrating that I'm incompetent or incapable.'"

– Karen MacNeill
Susan Cockle became the Canadian Paralympic Committee's first-ever mental health lead in Tokyo, helping support athletes, coaches and staff. Her experiences in Tokyo also reinforced how conversations around mental health are becoming increasingly normalized in high performance sport.
"What I was pleasantly surprised about was, when people know your position is the mental health lead, and you ask them, how are you doing today? They were ready to tell you, so I think we have come further in normalizing the mental health conversation than even I had expected."

– Susan Cockle
Cockle had conversations in the dining hall and while walking around the village at all hours. "Some would say, I'm feeling fatigued, or I'm stressed, or feeling pressure. That is a gateway into a conversation around how we can support you," says Cockle. "That creates a safe space to hold these conversations. That is prevention in action."
Lessons learned from Tokyo
Ahead of the Tokyo Games, MacNeill and Cockle held information sessions to educate the entire Canadian team about mental health. They encouraged everyone to think through the different scenarios of things that could go sideways, and how they would handle each scenario if it happened. That included how they would deal with COVID‑19 countermeasures. For example, each team member had to test themselves daily for COVID‑19 and couldn't go anywhere outside of their venue and the Athlete's Village.
According to Cockle, the COVID‑19 restrictions created an added layer of pressure. "There weren't the usual outlets that people could use to just decompress, for example, being allowed to go to a venue and take in a live sporting event," she says. "That is a great decompressor being able to a see a sporting event to yell, cheer, clap, and have a release. That is a buffer for mental health. We didn't have that."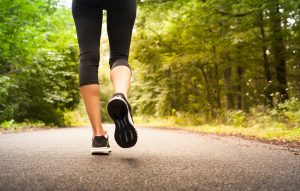 Reflecting on her experience at the Games, Cockle says she would encourage anybody going to Beijing to think of creative ways they can let off steam. "Maybe it's doing some physical activity or walking around the village, maybe it's having different playlists on their phones. I would encourage everyone to have one person (on site or at home) that's going to be their go-to person to vent to and with whom they can just be themselves."
MacNeill says she's planning to share many insights with the winter teams getting ready for Beijing. The insights include building robust strategies for stress relief and recovery. She says the constant pivoting everyone must do because of COVID‑19 can be overwhelming and the pressure can last right until the last minute of the Games.
"It's almost like a teeter totter. One second, you're in balance, the next second you're not. So, you need to think what extra support you need to manage all that."

– Karen McNeill
Sports that built mental fitness and resilience into their plans, including athletics and swimming, thrived in Tokyo, according to MacNeill.
Addressing mental health beyond the Games
An added complication for many athletes in the lead-up to the Games came when COVID-19 forced the cancellation of many events and competitions. These cancellations created uncertainty and challenges for athletes as they attempted to qualify and prepare for the Games. For Paralympic athletes in particular, these cancellations meant that some athletes needed to be classified for their events in Tokyo at the last minute.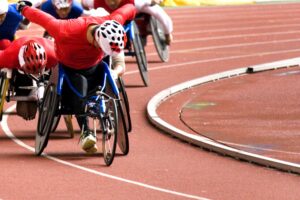 Classification is mandatory for an athlete to compete in Para sport competition. It determines which athletes are eligible to compete in the different events and how athletes are grouped together for competition. Under ordinary circumstances, the International Paralympic Committee (IPC) doesn't allow classification to take place at major games such as the Paralympic Games. This helps prevent potential psychological or emotional distress among athletes who are reclassified (or unable to be classified) immediately before competition.
But with limited opportunities to access classification in the lead-up to Tokyo, the IPC suspended its in-Games, zero-classification policy and allowed athletes in 10 sports to be classified at the Games. Canadian Para cyclist Tristen Chernove was 1 of those athletes. He was so upset after he was reclassified in Tokyo, he retired after his first race and flew back to Canada. The news that his degenerative disease was getting worse hit him hard.
Chernove told CBC he did plenty of crying. It didn't sit well with him that he'd now be competing against athletes in a class where most of his competitors had greater impairments than him and had to overcome more than he did to have the same result. Chernove says he already enjoyed so much success in sport, he couldn't see himself taking away a podium spot from somebody who might be enjoying it for the first time.
Amid the broader impacts of the COVID‑19 pandemic, Chernove's story highlights the importance of mental health support that's available to athletes not only during the Games, but beyond the Games as well. In fact, mental health experts say that the post-Games period can be especially tough on athletes with many experiencing "post Olympic blues."
Cockle says the blues, or a lowering of mood and an increase in irritability, are often felt by athletes, coaches and staff after the Olympic and Paralympic Games. This comes about due to the extreme levels of stress and pressure they've experienced along with emotional exhaustion, which often results in a sudden disconnect from the team. Even athletes who perform a personal best or come away with a medal aren't immune.
Cockle says if athletes open up about mental health, they need to know where they can go for support post-Games. That's why the Canadian Olympic and Paralympic committees sent Game Plan resources to every athlete, coach and staff (official) who were at the Games. The available resources include access to confidential counselling (any day and at any hour) and cover retirement and career planning.
Coaches and sport leaders have their own mental health challenges
While most of the attention in Tokyo was on athletes, Cockle says sport leaders faced some of the worst mental health challenges. In the lead-up to and during the Games, high performance directors and team leaders were constantly adapting. They needed to disseminate information to athletes, even when the directors and leaders themselves had limited knowledge of what was happening.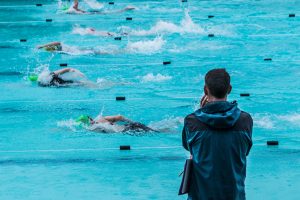 In the end, Cockle says some sport leaders felt helpless because they couldn't do their jobs the way they normally would. "Those were the people that had the least amount of control and had the most amount of responsibility for others. That is a recipe for burnout," she says.
That's something Martin Goulet has seen as well. He's the Executive Director of Water Polo Canada and Co-chair of the Summer Sport Caucus, which represents 46 of the national sport organizations (NSOs). Goulet says there's normally turnover of high performance directors and coaches after a Games, but this year the turnover seems abnormally high after Tokyo. Nine high performance directors had left different sports at the time of Goulet's interview.
Goulet says that preparing a team to perform at its best, dealing with safe sport, mental health and other issues with no increase in financial resources while dealing with the COVID‑19 pandemic has created a perfect storm.
"There are more and more demands in sport. We are expecting sport to come to the rescue of all kinds of things. But it doesn't come with more capacity. So, that's creating tremendous pressure, and in some cases, it's too much."

– Martin Goulet
But while athletes are starting to speak out more about the mental health challenges they face, we seldom hear from the leaders in sport, especially the coaches. Coaches take in the stress of their athletes, but rarely show their own. That's according to Ozzie Sawicki, a long-time Para sport coach who was on the mission staff for Team Canada in 2008. He provided support to coaches at the 2008 Paralympic Games in Beijing. There, he spent many evenings listening to coaches privately share their personal stresses, mental concerns and mental fatigue.
Sawicki says coaches shared those stories with him because he was a fellow coach, and because they knew these conversations weren't going to be heard outside those walls, especially by their athletes. "As leaders, they are trying to show they have everything under control. And they don't want to let anyone see when they are having their weakest moments," says Sawicki. "They are afraid people might lose faith in the strength of their leadership." That's another reason why Cockle says it's so important to offer a safe place for mental health support throughout the quadrennial for coaches and everyone involved in high performance sport.
Canada's new high performance mental health strategy
To that end, in July 2021, Canada became one of only a handful of nations in the world to release a formalized mental health strategy for high performance sport. Canadian experts in mental health and sport developed the strategy based on scientific evidence, applied expertise, and after studying international best practices. The strategy has 5 main priority areas with a focus on prevention, education, and giving everyone involved in sport the tools to recognize and develop the skills to maintain positive mental health.
Krista Van Slingerland is the Mental Health Manager at Game Plan. In this role, she's leading the new strategy's implementation and helping to coordinate nationwide mental health services and resources for high performance sport. One of her first tasks is to try to get champions within the sport system to help promote the strategy.
"What I hope is that there's sort of a trickle-down effect because we're focusing at the high performance level, but with the recognition that the earlier in the high performance pathway we intervene it will decrease sport dropout," Van Slingerland says.
While athletes like Simon Biles helped raise awareness of mental health issues at the Tokyo Olympic Games, Van Slingerland says there still needs to be shift in mindset in sport because many are still suffering in silence. "There are factors like sport culture and mental toughness that are barriers to people reaching out for support," she says. "In the past 10 years, it's getting better, but we teach athletes to ignore pain and not recognize emotions. Emotion has been positioned as something that's negative or not helpful in sport."
Van Slingerland says it's important to educate NSOs so they can mitigate those risk factors and recognize when sport might even inflict its own mental health challenges. Another challenge with implementing the strategy is that many NSOs don't have the financial and human resources to address mental health. That's why the strategy asks NSOs to start with their own specific gaps and needs. NSOs without their own mental health leads or resources will now be able to turn to a network of mental health professionals with an expertise in sport, right across the country.
"It really comes down to a couple of things and funding is one of them. The other is the collective will of our sport leaders to move the needle on this," says Van Slingerland. "I wouldn't say people don't want to address mental health. I think it's overwhelming, though."
Caileigh Filmer, who has now retired from rowing and is training with the national cycling team, says it's crucial to offer ongoing mental health support in sport. She says while she's savouring her bronze medal from Tokyo, some days just getting out of bed might be a victory for her.
"Defeating mental health once isn't the end of it. There are going to be challenges and struggles throughout your life. And so having these skills when things are thrown at you, I think is incredibly important."

– Caileigh Filmer
---
About the Author(s)
Teddy Katz is an award-winning journalist and communicator. He worked as a national sports reporter at the Canadian Broadcasting Corporation for close to 2 decades. Teddy now runs his own communications company, Think Redefined Inc., where he assists national and international organizations with their storytelling. That includes the Canadian Olympic Committee and the International Paralympic Committee. Teddy was in Tokyo as the media attaché for the Refugee Paralympic Team.
Veronica Allan, Ph.D, is the Manager, Research and Innovation at SIRC. In this role, she leads SIRC's research and evaluation initiatives. She also solicits, supports and curates content from researchers, experts and thought leaders to mobilize knowledge for Canada's sport and physical activity sector. Her experiences as a researcher, journalist and athlete have equipped her with a unique skillset and passion for data, storytelling and sports!
---
The information presented in SIRC blogs and SIRCuit articles is accurate and reliable as of the date of publication. Developments that occur after the date of publication may impact the current accuracy of the information presented in a previously published blog or article.