Keeping the Momentum
June 5, 2014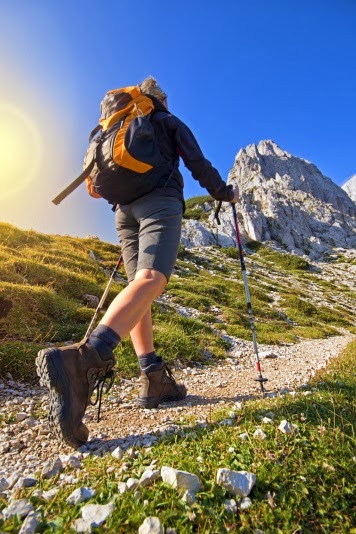 Whether you're planning a March break getaway or already thinking ahead to summer vacation, a little time away can be the highlight of your year. Travel typically involves departing from your daily routine which can include your workout or training schedule. Sometimes a break in training can be seen as a setback in the hard work you've put into reaching your fitness goals. Keeping up training momentum is actually a lot similar to organizing a good vacation; it's all in the planning.
As an athlete vacationer, the first thing you should do is adjust your mindset and approach to training while you're on vacation. Workout expectations should be different from what they would be at home.
Planning Suggestions:
Do Some Research: Find out what facilities will be available. Are there going to be gyms in the vicinity and do they offer day passes? Will there be places that offer fitness classes? Take advantage of any you find to help keep a bit of routine to training.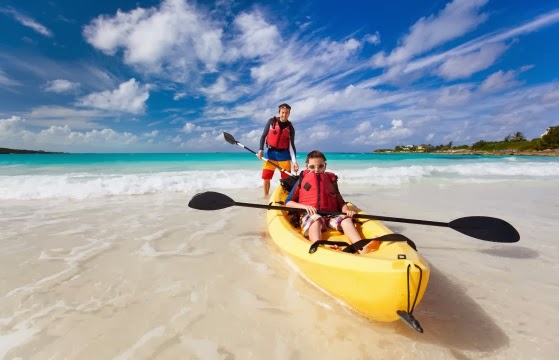 Be Flexible: Fit in workouts whenever you can; go for a swim, hike on a trail, bike around the city, or try something new. If you aren't able to fulfill your typical workout, that's okay, view the week as light training or as a cross-training opportunity.
Stay on Top of Your Nutrition: It's a given that there will moments of indulgence while on vacation, just avoid making it every meal. Either bring some nutritious snacks along or explore a local market for fresh fruit and vegetables.
Go Ahead, Relax: Don't waste time worrying about undoing your conditioning, strength and endurance will not disappear overnight. It takes roughly 2-3 weeks for well-trained athletes to show a less than 10% loss of power and endurance when training stops. Planning a scheduled rest period can even benefit training.
If you plan to incorporate training into your holiday, remember to take time and enjoy your vacation. Just like your training, time, effort, and money have been invested in planning your getaway, so have fun and stay fit.
References Available from SIRC Collection:
1. Krause P. The Benefits of Cross-Training. AMAA Journal. Spring2009 2009;22(2):9-16.
2. Marques M, Zajac A, Pereira A, Costa A. Strength Training and Detraining in Different Populations: Case Studies. Journal Of Human Kinetics. December 2, 2011;:7-14.
3. McMaster D, Gill N, Cronin J, McGuigan M. The Development, Retention and Decay Rates of Strength and Power in Elite Rugby Union, Rugby League and American Football.Sports Medicine. May 2013;43(5):367-384.
4. Meeusen R, Duclos M, Gleeson M, Rietjens G, Steinacker J, Urhausen A. Prevention, diagnosis and treatment of the Overtraining Syndrome. European Journal Of Sport Science. March 2006;6(1):1-14.
5. Oliveira V, Leite G, Prestes J, et al. EFFECT OF A DETRAINING PERIOD ON NEUROMUSCULAR VARIABLES IN HANDBALL ATHLETES. / EFECTO DE UN PERÍODO DE DESENTRENAMIENTO SOBRE VARIABLES NEUROMUSCULARES EN ATLETAS DE BALONMANO. Fitness & Performance Journal (Online Edition). March 2009;8(2):96-102.
6. Thomas L, Mujika I, Busso T. A model study of optimal training reduction during pre-event taper in elite swimmers. Journal Of Sports Sciences. April 2008;26(6):643-652.
---
---
The information presented in SIRC blogs and SIRCuit articles is accurate and reliable as of the date of publication. Developments that occur after the date of publication may impact the current accuracy of the information presented in a previously published blog or article.