Inclusion Must Be Intentional
July 29, 2020
According to the Oxford English Dictionary, "inclusion" is the action or state of including or of being included within a group or structure. True inclusion involves authentic and empowered participation and a true sense of belonging for all participants. However, if we want to be successful with inclusion, we must intentionally plan for it – if we are not specific and clear about how we create inclusion in sport spaces and places, we will continue to fail those on the margins.
During a keynote session at the 2020 Canadian Sport for Life Summit, I facilitated a discussion about participant-centered approaches to inclusion. More than 400 sport, recreation, education and health leaders worked to define core principles of inclusion, and how they could be integrated into policy and practice within their organizations. This article shares the highlights from that conversation and provides examples of how organizations are bringing the principles to life.
Principle 1 – Respect is a deep admiration for someone's abilities, qualities, or achievements; and would be lived by appreciating everyone's unique journey and lived experiences.
The Hijabi Ballers project, based in the Greater Toronto Area, seeks to recognize and celebrate the athleticism of Muslim girls and women, and increase their participation in sport spaces and programs around the city. The name Hijabi Ballers represents three things: being a female of Muslim faith, being an athlete, and being a boss. The project is meant to shine a light on those who visibly represent their faith, while portraying themselves as athletes. The word "baller," an umbrella term for all athletes, holds a strong connotation of being a boss, being successful, and being bold.
Principle 2 – Dignity is the right of a person to be valued and respected for their own sake, and to be treated ethically; and would be lived by meeting participants at the place they are at so they can engage in different ways and levels.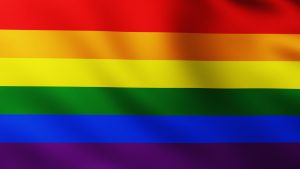 Skate Canada's Trans Inclusion Policy, developed with input from members of the LGBTQI2S community and inclusive sports advocates, was designed to ensure athletes have the right to participate in a sport they love free from discrimination and exclusionary regulations. In competitions under Skate Canada jurisdiction, athletes can participate in the gender category with which they identify, which allows for dignity in the choice of how athletes show up. All identifications of gender identity by athletes are believed to be made in good faith and do not require further disclosure or documentation.
Principle 3 – Openness is receptivity to new ideas and new experiences; and would be lived by sharing and honoring our cultural experiences, and giving participants a seat at the table to lead the design, implementation and evaluation of sport and recreation programs.
Through the North Preston Surf Program, the Surfing Association of Nova Scotia and Blxckhouse are working together to create a program for youth of African descent. North Preston is the oldest and largest indigenous Black community in Canada. Despite its proximity to Lawrencetown – the birthplace of Canadian surfing – few people of African descent in Nova Scotia surf. There are far-reaching historical and social reasons for this, and the purpose of this program is to collaborate with the community to remove the barriers to this experience.
Principle 4 – Allyship is when a person of privilege seeks to work in solidarity with a marginalized person or group; and would be lived by investing our abilities, compassion and heart in developing new relationships.
The Canadian Olympic Committee's One Team initiative was created to fight gender-based discrimination, homophobia, biphobia, transphobia, and any other type of discrimination in sport. The #BeYou and #OneTeam campaigns have included a presence at Pride parade events and have celebrated athletes who identify as LGBTQI2S for their accomplishments and for living their identity.
Principle 5 – Compassion is concern for the challenges faced by others; and would be lived by leading by example.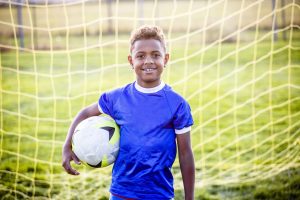 Free Footie is a free after school sports club delivered in partnership with highly vulnerable schools in Edmonton, AB. Most of the 4,000 kids reached each year are refugees, newcomers or Indigenous youth who cannot afford the typical "pay to play" model or face other barriers to participation. Free Footie was designed to close the gaps – equipment and registration are free, transportation is organized and paid for, and participants are picked up from their school right after class. Through play, the program surrounds kids with role models and teaches them leadership, respect and commitment. Partner schools see participants improving their grades, behaving well, and attending classes so they get to take part in the fun at the end of the day.
Principle 6 – Safe is a positive space that promotes consent-based participation and supports all participants' physical, emotional and social development and wellbeing. It is free from abuse, misconduct, bullying, harassment and hazing, and requires that all participants are treated with dignity. Safe would be lived by examining the different needs of people in sport and recreation spaces and places. This will ensure we can better plan to support the diverse people who are part of our programs, and those who deserve to be included but haven't been planned for properly yet.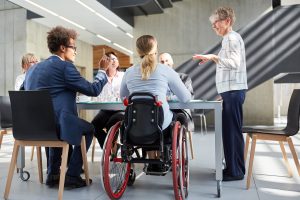 As part of their plan to create an inclusive workplace culture where staff feel safe bringing their authentic selves to work, the Canadian Paralympic Committee invested in training for staff and board members about LGBTQI2S Inclusion. The training was delivered by Canadian Women & Sport, and included a Paralympic athlete who is openly gay who shared her lived experience. The training laid the foundation for two staff to self-identify as gay and host internal staff "lunch and learn" dialogues.
As we think about what people need to be successful in our programs, it is an opportunity to rethink how we structure our organizations, our programs, our roles…and indeed the broader sport and recreation system. The above examples can inspire our work and provide promising practices to guide our intentions. Being intentional about inclusion requires us to make room for more voices at the table, to listen, to learn, and to consider what type of system we could create if we built from people, rather than from budget, funders or mandates.
---
About the Author(s)
Andrea Carey is a Canadian Certified Inclusion Professional and the founder of INclusion INcorporated, a consulting firm that supports leaders and their organizations on their inclusion journeys towards cultures of belonging. She is a Board Director with the Canadian Paralympic Committee where she chairs the Diversity & Inclusion Committee, and the Paralympic Pathways Committee. Andrea also sits on the KidSport Victoria Board.
---
The information presented in SIRC blogs and SIRCuit articles is accurate and reliable as of the date of publication. Developments that occur after the date of publication may impact the current accuracy of the information presented in a previously published blog or article.