Helping women say "yes" to golf
July 2, 2021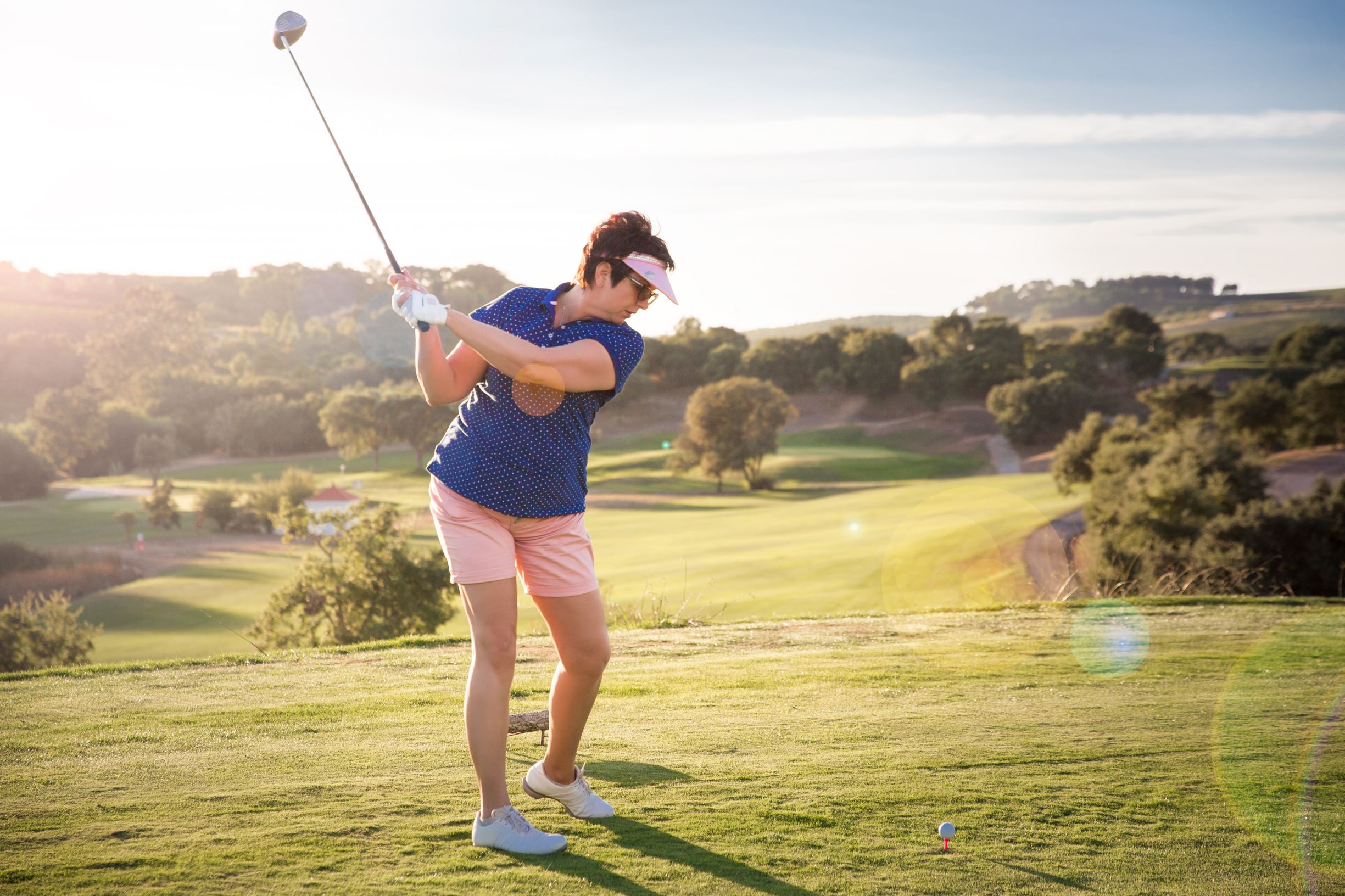 I started playing golf for the hot dogs. As a 14-year-old girl, I wanted to make friends with the other kids at my golf club. My major motivation after 9 holes was celebrating with friends over a hot dog and a chocolate milkshake.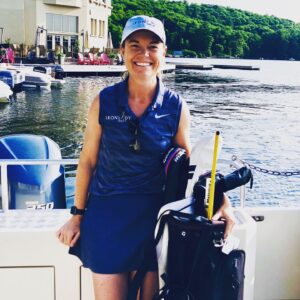 Flash forward 25 years, and golf is my passion. I've played and competed around the world. I've also taught more than 10 000 women how to play golf.
Like me, these women are almost always interested in more than learning how to play golf. They learn to be included in their work events or to spend more time with their partners and families. They learn to find new friendships and travel companions, to exercise, spend time in nature or get some fresh air.
Now more than ever, golf is about much more than just the game. Community is the glue that makes golf stick. In this blog, I offer strategies and tips, based on research and my own experiences, to help golf clubs and organizations create inclusive, welcoming environments that help women say "yes" to golf.
More than just a game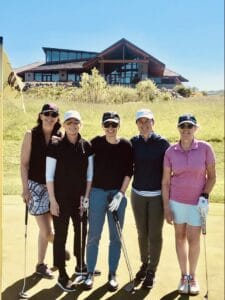 My personal experiences have closely mirrored research about the drivers and benefits of women's golf participation. Research findings largely revolve around the health benefits of exercise through golf and the social aspects of the game. For example, in a recent study, 76% of women cited "exercise and health" and 68% of women reported "socializing with family and friends" as their primary reason for playing golf (The R&A, 2018). Compared to men, women are less likely to be motivated by business networking, tradition or building mastery (McGinnis & Gentry, 2006).
Unfortunately, golf courses aren't always perceived as welcoming places for women. The game's structure, rules and social etiquette are often rooted in a male-dominated environment. All that can lead to anxiety and a lack of confidence among women, especially if they're new to golf (McGinnis & Gentry, 2006). Additional barriers for women, especially those with busy family schedules, include the time commitment and cost of lessons, practice and memberships (Syngenta UK Ltd., 2014).
In my experience, golf communities that work well for women, especially for beginners, are communities where rulebooks and scorecards take a back seat to fun. They're safe and inclusive environments that allow women to spend time outside with friends and improve their game at the same time. They create a feeling of belonging, places where laughter and discussions about life, work and what to order at the clubhouse are most often heard across the fairway. Following the time on the course, the debrief afterwards is just as important. That is, celebrating with a meal, discussing the day, and maybe even talking about that golf trip the group will take together some day.
Creating welcoming golf spaces
Ensuring that golf courses are welcoming places, where participants feel included, is the most important start for golf clubs and organizations (Sports & Leisure Research Group, 2010; The R&A, 2018). I recommend starting that before potential golfers set foot on the course. That can mean an informational email, phone call, or even better a video meeting to welcome the women. During that welcome, let the women know what they can expect, and how and where to show up to the course.
On the course, I suggest programs start with a meet-and-greet with other golfers and a tour of the golf course and facility. Beyond offering various options for membership and informational packages with advice for new members, research shows that clearly marked directional signage and an opportunity to learn the course layout makes golf more accessible to women (Sports & Leisure Research Group, 2010; The R&A, 2018). Even including a brief session on etiquette and how to find their way around the club can help. Next, move on to skill development to increase their confidence with the game, for example, through structured lessons (The R&A, 2018).
Once they're comfortable, encourage golfers to head out on the course together, during quieter times of the day. That way they'll feel less rushed and can enjoy 9 holes. For women, especially those with busy family or work schedules, it's important to have flexible opportunities, such as family-friendly events or playing fewer than 18 holes (The R&A, 2018, 2019). Lastly, include social components around each program and event to help build fun and community. For example, something like a sip-and-chip event where people can practice golf skills while also connecting with others and enjoying a meal or beverage. That's the glue to make golf stick.
Growing the game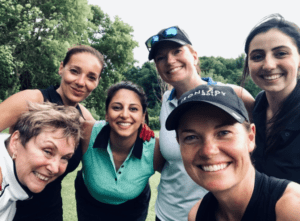 Increasing and retaining the number of active women golfers has potential to significantly grow the golf industry. For new golfers and seasoned players alike, golf offers ways to prioritize health and wellness while connecting with others. To help women "say yes" to golf, creating a sense of community is key. Welcome a new community of women to golf, and witness the game grow.
---
About the Author(s)
Lindsay Knowlton is the founder of Iron Lady Golf and a member of the PGA of Canada. She's passionate about helping more women say "yes" to golf and building communities. Lindsay was the Captain of the Ohio State Women's Golf Team, a 3-year Member of Canada's National Team and a Silver Medalist at the 2004 World Championships. She has also recorded 3 holes-in-1!
References
McGinnis, L. P., & Gentry, J. W. (2006). Getting past the red tees: constraints women face in golf and strategies to help them stay. Journal of Sport Management, 20, 218-247
Sports & Leisure Research Group. (2010). The right invitation: A comprehensive research study to guide the golf industry to meaningfully increase women's golf participation and satisfaction. Retrieved from http://www.golfwithwomen.com/wp-content/uploads/2010/08/FinalReport1.pdf
Syngenta UK Ltd. (2014). The opportunity to grow golf: Female participation. Retrieved from http://www.greencast.co.uk/
The R&A. (2019). Golf around the world 2019. Retrieved from https://www.randa.org/en/theranda/abouttheranda/downloadsandpublications
The R&A (2018). Women's, girls' and family participation in golf: An overview of existing research (2018). Retrieved from https://www.randa.org/en/theranda/abouttheranda/downloadsandpublications
---
The information presented in SIRC blogs and SIRCuit articles is accurate and reliable as of the date of publication. Developments that occur after the date of publication may impact the current accuracy of the information presented in a previously published blog or article.