Beyond the medals: The health of retired high performance female athletes
February 16, 2022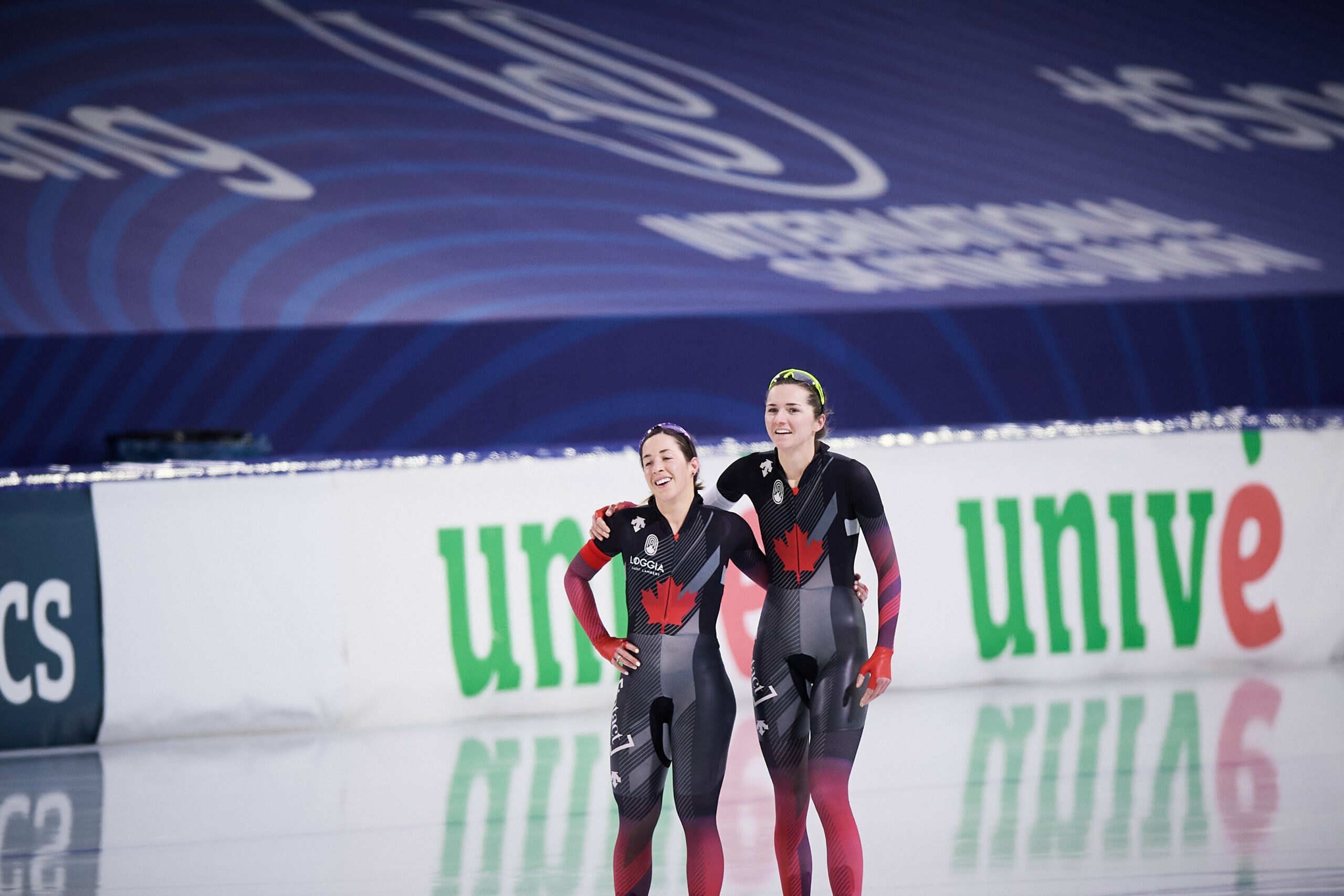 Swimmer Summer McIntosh. Fencer Jessica Guo. Artistic swimmer Rosalie Boissonneault. These teenagers were among the youngest Canadian competitors in the 2020 Tokyo Olympic Games. Their intensive training will likely continue for many years to come as they search for even more success in their respective sports. But what happens later, when these female athletes put away their training equipment, swimsuits and fencing weapons for good? Will the benefits of their training days last long into older age or will the "wear-and-tear" of their competitive years catch up with them?
Injury prevention is a key priority of many sport organizations, including the International Olympic Committee. With the "protection of the health of the athlete" in mind, research teams have delved into what works in injury prevention and health promotion to ensure that athletes can play longer and safer during their careers (Ljungqvist, 2008). This focus is especially important as the injury rate in competitive sports is rising (Palmer et al., 2021). However, an often-overlooked aspect of high performance athlete health is that of health after retirement, after the days of training and competition are over (Miller et al., 2020). Differences in the way these outcomes manifest themselves in men and women are expected, but most have yet to be investigated in retired high performance female athletes.
With the support of a SIRC Match Grant, our team explored the long-term health outcomes of high performance Canadian female rowing and rugby athletes who are at least 2 years into retirement. We received 74 survey responses from 30 rowing athletes and 44 rugby athletes. In this blog, we share our findings to help sports administrators, coaches and athletes (retired and current). Our findings can help them understand the long-term health effects of high performance sport to inspire their development of strategies to prevent injuries and optimize health. Here we highlight just a few.
Physical health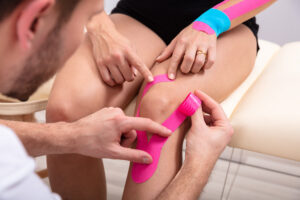 During their careers, 63 athletes suffered hip, knee, foot, ankle or back injuries that kept them out of training for at least 1 week. Of those, 42 athletes reported they experienced symptoms in the same area within the last year. Despite this, 84% of our participants currently meet the recommended Canadian guidelines of 150 minutes of moderate to vigorous physical activity per week. A participant explains her balance of longstanding musculoskeletal issues:
"While I feel that my physical health and ability to be active is adversely impacted by my joint issues, I know that I am far more active than most and my level of activity is likely protective for health issues."
Reproductive health
One in 5 athletes reported menstrual irregularities during their career. Nevertheless, over 75% of those who wanted to become pregnant were able to do so and successfully delivered a child. At 33 years old, the average age of first-time mothers among our respondents was 3.5 years older than the Canadian average of 29.4 (Government of Canada, 2020). These statistics help show the dilemma female athletes face about continuing a sporting career or starting a family. An athlete reflected on what she would have done differently:
"I would have retired earlier. I would have allowed myself more time to try to have children. I retired too late and left myself too little time for this. I would still go back and compete but leave 4 years earlier."
Mental health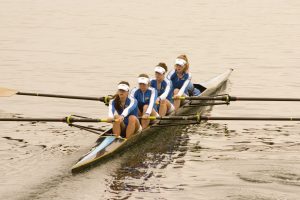 Despite over 80% of respondents having rated their current overall health as above average or excellent, anxiety (31%) and depression (38%) were common. Importantly, 58% of respondents reported a history of harassment in their sport, with the most common type of abuse as "unwanted comments about [their] body or appearance." The link between current mental health and past abuse needs further investigation. One athlete's advice to rookies in the sport speaks to the importance of mental health:
"Mental health requires as much attention as the physical."
What do we do now?
These findings show that stakeholders in female high performance sport should consider various aspects, both during and after athletes' careers, to show consideration and compassion for their long-term health and goals. Some suggestions for stakeholders include:
Managers: Provide third-party health- and career-counselling for athletes.
Doctors and healthcare providers: Normalize discussions about female health considerations, including pregnancy and parenting, at each stage of an athlete's career; advocate for better sport policy for athletes who wish to become pregnant and stay in their sport; and consider offering after-career health consultations.
Coaches: Emphasize mental health as a key component during training and across careers, ensure a Safe Sport environment.
Sport organizations: Establish support groups or networks in retirement for high performance female athletes, establish Safe Sport policies to prevent and decrease abuse and harassment.
Strength and conditioning coaches and trainers: Help athletes set physical health goals as they transition out of competition.
Athletes: Connect with former and current athletes about health questions and concerns throughout competitive years.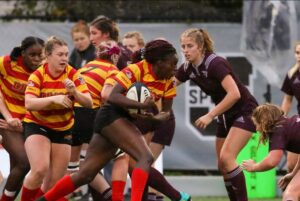 The good news is that over 80% of respondents would "do it again" if they had the choice to restart their careers.
We want to ensure that retired high performance female athletes don't have to rely on hindsight for clarity. Instead, we would rather they have evidence-based guidance when they start their careers, to prioritize their health their entire life. An athlete who educates incoming rookies cleverly put it:
"I know this is all you want right now in life, but there is so much life after your competitive career. Enjoy it and try to keep a sense of balance."
---
About the Author(s)
Casey Rosen, M.D., is a second year, family medicine resident at Western University. Her research interest stems from her goal of supporting female athlete health in her practice. She is the former assistant captain of the Western Mustangs Women's Hockey Team who captured the 2015 CIS National Championship.
Jane Thornton, M.D., Ph.D., is a clinician scientist and Canada Research Chair specializing in long-term athlete health, female athlete health, and physical activity in the prevention and treatment of chronic disease. She is an assistant professor in the Department of Family Medicine at Western University. Dr. Thornton represented Canada for more than a decade in the sport of elite rowing, becoming both a World Champion (2006) and Olympian (2008).
References
Government of Canada, S. C. (2020, November 23). Births, 2019. Retrieved January 5, 2022, from https://www150.statcan.gc.ca/n1/daily-quotidien/200929/dq200929e-eng.htm
Ljungqvist, A. (2008). Sports injury prevention: A key mandate for the IOC. British Journal of Sports Medicine, 42(6), 391.
Miller, M., Palmer, D., Whittaker, J. L., Pike, R., Schamasch, P., Shroff, M., & Bouzou, J. (2020). No pain no gain? A conversation on Olympians' long-term health. British Journal of Sports Medicine, 0(0), 1–2. https://doi.org/10.1136/bjsports-2020-102127
Palmer, D., Cooper, D. J., Emery, C., Batt, M. E., Engebretsen, L., Scammell, B. E., … Budgett, R. (2021). Self-reported sports injuries and later-life health status in 3357 retired Olympians from 131 countries: A cross-sectional survey among those competing in the games between London 1948 and PyeongChang 2018. British Journal of Sports Medicine, 55(1), 46–53. https://doi.org/10.1136/bjsports-2019-101772
---
The information presented in SIRC blogs and SIRCuit articles is accurate and reliable as of the date of publication. Developments that occur after the date of publication may impact the current accuracy of the information presented in a previously published blog or article.