Fit in Fitness!
September 30, 2014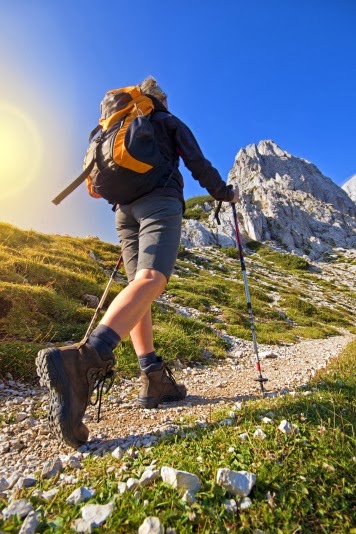 Everyone knows that physical activity is essential for your health and well-being – most of us have the desire to be more active but tend to get bogged down in the busyness of everyday life. While many people cite 'lack of time' to be the main culprit for sedentary lifestyles, studies have shown there are other factors that contribute such as a lack of motivation and enjoyment, negative associations to do with exercise, fear and sometimes a low self-esteem. So once you've decided to make a change, how do you go about it?
Have a workout plan:
Develop an exercise plan that works the best for your needs. Be sure to factor in your individual fitness level, personal goals, age, free time and nutrition. Decide what form(s) of physical activity you wish to do and go with it, be it running, walking, cycling, or going to your local gym. Variety is essential, if you perform the same workout three days a week for months, both you and your body will be bored.
Track your progress so you can use the data to identify trends and make adjustments to your training and diet so you're more likely to meet your personal goals. Not only does a workout plan gauge the effectiveness of your workouts, it helps you to maintain your motivation and form healthy habits.
Make Fitness a Priority:
Wake up 30 minutes earlier and squeeze in a brisk walk around the neighbourhood. Physical activity early in the morning is helpful because it increases brain power, improves muscular strength, and helps keep you alert throughout the day.
Limit your screen time to short periods with breaks in between. By creating limits to screen time, it forces you to figure out the best way to use that time and helps prevent the habit of aimlessly surfing cable channels or the internet.
Sneak in Physical Activity at Home and at Work:
Household chores can be good for your health! Raking leaves, shoveling snow, pushing the lawn mower, washing the car, or washing windows; all are great ways to get in some extra exercise.
Squeezing in physical activity work doesn't have to be hard. If you work in an office building, take the stairs instead of the elevator, if it's feasible, try active commuting or use your morning and afternoon breaks to take quick 15-minute walks.
One of the hardest things people face with changing a habit is sticking with a habit after their initial enthusiasm dies down. When you first start out, have a plan, set some short-term goals and make the activity you choose is something you will enjoy. If you make time in your busy lives to exercise daily, even if it's for as little as 10 or 15 minutes, the activity will increase your energy levels, lift your mood and over time will improve your fitness level. Make your health a priority and find the time!
References from the SIRC Collection:
Huhman M, Lowry R, Lee S, Fulton J, Carlson S, Patnode C. Physical Activity and Screen Time: Trends in U.S. Children Aged 9 to 13 Years, 2002-2006. Journal Of Physical Activity & Health. May 2012;9(4):508-515.
Jakicic J, Rogers R. The Importance of Physical Activity for Losing Weight, Maintaining Weight, and Preventing Weight Gain. President's Council On Physical Fitness & Sports Research Digest. June 2013;14(2):1-9.
Maher J, Doerksen S, Elavsky S, Conroy D. Daily Satisfaction With Life Is Regulated by Both Physical Activity and Sedentary Behavior. Journal Of Sport & Exercise Psychology. April 2014;36(2):166-178.
Ramage S, Farmer A, Apps Eccles K, McCargar L. Healthy strategies for successful weight loss and weight maintenance: a systematic review. Applied Physiology, Nutrition & Metabolism. January 2014;39(1):1-20.
Sandercock G, Ogunleye A, Voss C. Screen Time and Physical Activity in Youth: Thief of Time or Lifestyle Choice?. Journal Of Physical Activity & Health. September 2012;9(7):977-984.
---
---
The information presented in SIRC blogs and SIRCuit articles is accurate and reliable as of the date of publication. Developments that occur after the date of publication may impact the current accuracy of the information presented in a previously published blog or article.