Emotion as a form of communication
March 22, 2023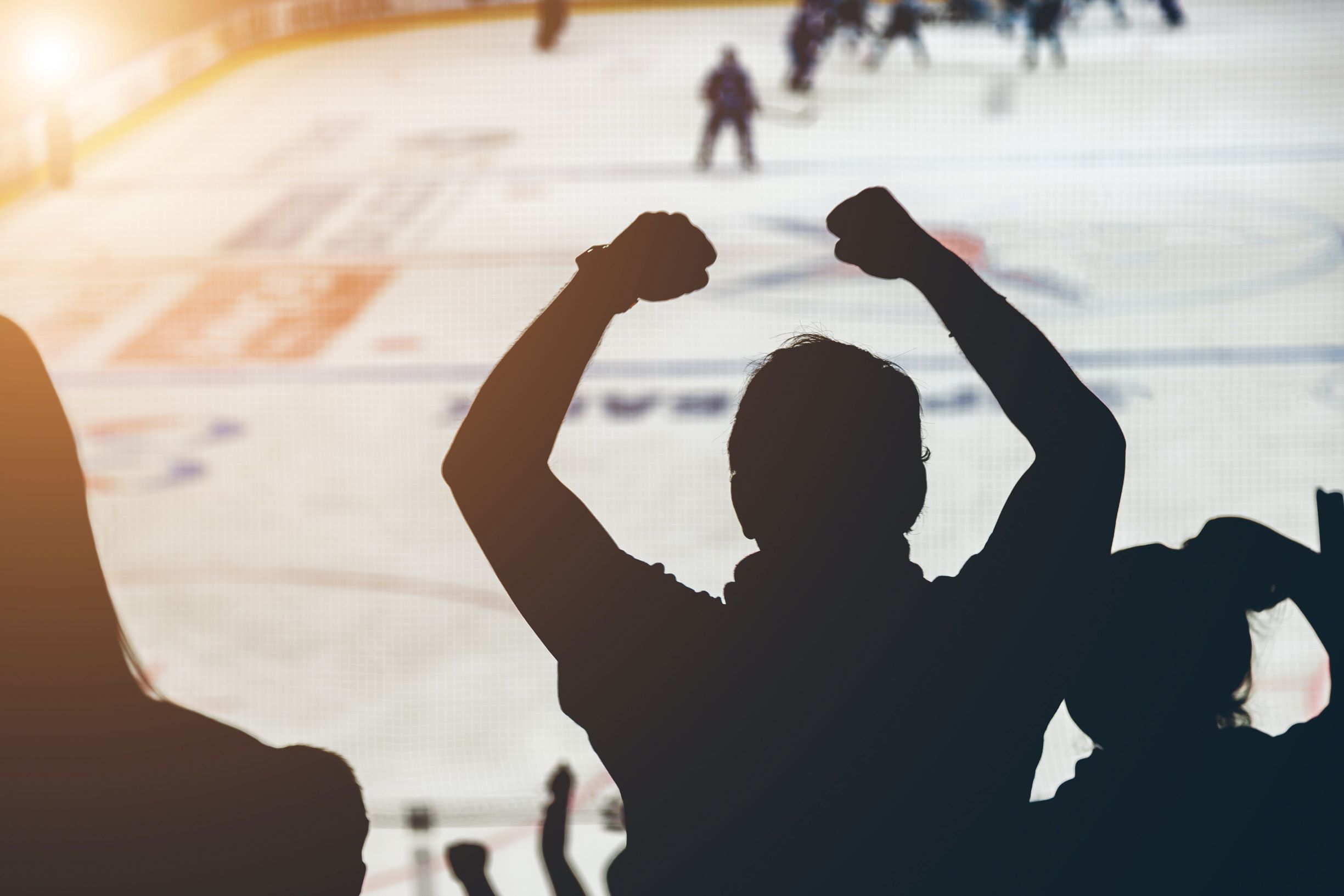 In game 6 of the 2021 NHL playoffs, the Toronto Maple Leafs were down 1-0 in the third period and on the penalty kill. Toronto Maple Leaf Mitch Marner shot the puck over the glass, resulting in a penalty. While in the penalty box, Marner hunched over, looking anxious and defeated.
The Leafs would give up a goal on the resulting 5-on-3 penalty kill and ultimately, lose the game. Marner's emotions communicated to his teammates a lack of confidence. Should blame be placed on Marner? No. But did his emotions rub off on his teammates and likely impact their performance? Yes.
Understanding emotional contagion
Emotion is a response to an internal or external object or event. An emotional response has 3 main characteristics (Jones, 2003):
Physiological changes: Noticeable changes in facial expression and body language
Subjective experience: An individual's awareness of what they are feeling
Action tendencies: The urge to perform a certain behaviour when experiencing a specific emotion
It is no secret that communication is a vital component of success in sport. However, the power of emotion as a communication tool is often overlooked. Like the flu, emotions are contagious between individuals (Barsade, 2002). Van Kleef's (2009) Emotion as Social Information (EASI) model helps explain this phenomenon. The EASI model suggests that one person's emotional expressions can influence the behaviour of someone they are interacting with in two ways.
First, the original person's emotion can provide the other person with information about the originator's feelings, attitudes, and behavioural intentions. To illustrate, picture two hockey players who play on the same line. If player 1 doesn't pass to player 2, and then player 1 loses the puck, player 2 may express anger. Player 1 may realize that player 2 is upset, and then player 1 determines that they made a bad play, which motivates them to try and pass the puck more. This is an inferential process because one member makes assumptions about the other's emotions and then changes their behaviour accordingly.
Second, the originator's emotion can affect the observer's own emotions. Due to their contagious nature, humans often mirror the emotion they are observing. Using the above scenario, if player 2 expresses anger, player 1 may catch this anger and may begin to dislike player 2. Then, the players may not want to be linemates anymore, impairing team cohesion. This response is an affective reaction, as a change in emotion impacts behaviour.
Why emotional contagion matters in sport
At its core, sport is a social activity where athletes constantly interact with teammates and other members of their team (for example, coaches). Athletes must be able to regulate their emotions to positively influence their teammates and as a result, enhance team functioning (Crocker et coll., 2015). Emotional regulation refers to an individual's ability to control/change emotions and associated responses to accomplish set goals (Friesen et coll., 2012).
Whether you are an athlete, coach, or even a fan, your emotions matter. For instance, when teammates demonstrate happy emotions, this can positively influence the collective emotions of a team, that then further serve to positively shape athletes' perceptions of their own performance (Totterdell, 2000). In addition, if you've ever watched a sports game, you may notice how a coach's emotional expressions influence athletes' emotions and behaviours. Recently, van Kleef et coll. (2019) found coaches' who expressed happiness with their athletes predicted team success, while expressions of anger were negatively associated with team success. Similarly, coaches' stress has also been found to negatively influence the emotions of athletes, resulting in increased levels of anxiety and apprehension, reduced enjoyment and self-confidence, as well as increased pressures to perform well (Thelwell et coll., 2017).
The following tips can help athletes, coaches, and support staff effectively manage emotional contagion on a team to enhance team functioning.
Practice emotional regulation
Team development exercises should include an emotional regulation component. Athletes and coaches can practice their own emotional regulation and get a feel for how athletes within the team communicate using emotions. Here are some strategies that can be implemented to improve emotional regulation:
Imagery

When used effectively, imagery has been shown to increase excitement and maintain composure during competition (Munroe et coll., 2000)
Imagine the potential emotions that may arise in specific sport scenarios, for example the excitement you feel when scoring a goal and the frustration you feel when you lose the puck (Jones, 2003)

Reframing

Although the behaviour or situation doesn't change, the athlete tries to reframe its significance (Jones, 2003)
For example, an athlete who hasn't scored yet reminds themselves of their other contributions, such as good passing or defensive play
Capitalize on your opponent's emotional outbursts
Try to manage your own emotions while leveraging others. Moll and colleagues (2010) found that two things occurred when a player scored in a shootout and clearly displayed positive emotion: their opponent was more likely to miss, and their next teammate was more likely to score. This was suggested to occur because they communicated feelings of achievement, happiness, and confidence that was contagious to their teammate and discouraging to their opponent.
Sometimes, negative emotions need to be felt
Sometimes in sports, an extremely unfavourable event, such as losing a season-ending game, can cause negative emotions that are too immense to control. This is okay. Sometimes negative emotions need to be experienced, especially when all members are individually feeling down. In fact, not coping with a difficult situation as a team can impair member relations and social cohesion (Tamminen et coll., 2016). In a study of varsity athletes' perceptions of the function of emotional expressions as social information, dealing with negative emotions as a team was perceived to strengthen social bonds and increase group-based identity (Tamminen et coll., 2016). Thus, in certain situations, negative emotions can be productive. With proper guidance from coaches and management, athletes should face such emotions as a team.
Final thoughts
Emotions can communicate important information about one's thoughts and intentions as well as influence the emotions of others. Athletes can catch the emotions of their teammates, opponents, coaches, or even fans, ultimately affecting team performance. Hence, just like a slapshot, emotional regulation needs to be practiced so that it can be optimized in a way that supports athletes and their teams in the pursuit of athletic success.
Marner, as a devoted Leafs fan, I understand how you felt. However, your emotions told everyone that you were nervous and unhopeful. Would you ever say to a teammate that you have no hope in them when you want them to succeed? Probably not. On the playing field, your visible emotions shouldn't communicate anything you wouldn't wish to say out loud.
---
About the Author(s)
Sarah Nirenberg is a Kinesiology student at Queen's University. She is also completing the Certificate in Disability and Physical activity in which she volunteers as an exercise coach for individuals with developmental and physical disabilities.
Cailie McGuire is a teaching fellow and third year PhD Candidate within the School of Kinesiology and Health Studies at Queen's University. Cailie's interests lie within team dynamics and more specifically, exploring how building trust between teammates can promote athlete thriving. Sarah completed this blog in Cailie's KNPE 363 Team Dynamics course.
References
Barsade, S. G. (2002). The ripple effect: Emotional contagion and its influence on group behavior. Administrative Science Quarterly, 47(4), 644-675. https://doi.org/10.2307/309491
Crocker, P. R. E., Tamminen, K. A., & Gaudreau, P. (2015). Coping in sport. In S. Hanton & S. D. Mellalieu (Eds.), Contemporary advances in sport psychology: A review (pp. 28-67). Routledge.
Friesen, A. P., Lane, A. M., Devonport, T. J., Sellars, C. N., Stanley, D. N., & Beedie, C. J. (2013). Emotion in sport: considering interpersonal regulation strategies. International Review of Sport and Exercise Psychology, 6(1), 139-154. https://doi.org/10.1080/1750984X.2012.742921
Jones, M. V. (2003). Controlling emotions in sport. The Sport Psychologist, 17(4), 471-486. https://doi.org/10.1123/tsp.17.4.471
Moll, T., Jordet, G., & Pepping, G. J. (2010). Emotional contagion in soccer penalty shootouts: Celebration of individual success is associated with ultimate team success. Journal of Sports Sciences, 28(9), 983-992. https://doi.org/10.1080/02640414.2010.484068
Munroe, K. J., Giacobbi Jr, P. R., Hall, C., & Weinberg, R. (2000). The four Ws of imagery use: Where, when, why, and what. The Sport Psychologist, 14(1), 119-137.
Tamminen, K. A., Palmateer, T. M., Denton, M., Sabiston, C., Crocker, P. R. E., Eys, M., & Smith, B. (2016). Exploring emotions as social phenomena among Canadian varsity athletes. Psychology of Sport and Exercise, 27(1), 28-38. https://doi.org/10.1016/j.psychsport.2016.07.010
Thelwell, R. C., Wagstaff, C. R., Rayner, A., Chapman, M., & Barker, J. (2017). Exploring athletes' perceptions of coach stress in elite sport environments. Journal of Sports Sciences, 35(1), 44-55. https://doi.org/10.1080/02640414.2016.1154979
Totterdell, P. (2000). Catching moods and hitting runs: mood linkage and subjective performance in professional sport teams. Journal of Applied Psychology, 85(6), 848-859. https://doi.org/10.1037//0021-9010.85.6.848
Van Kleef, G. A. (2009). How emotions regulate social life: The emotions as social information (EASI) model. Current Directions in Psychological Science, 18(3), 184-188. http://www.jstor.org/stable/20696025
Van Kleef, G. A., Cheshin, A., Koning, L. F., & Wolf, S. A. (2019). Emotional games: How coaches' emotional expressions shape players' emotions, inferences, and team performance. Psychology of Sport and Exercise, 41(1), 1-11. https://doi.org/10.1016/j.psychsport.2018.11.004
---
The information presented in SIRC blogs and SIRCuit articles is accurate and reliable as of the date of publication. Developments that occur after the date of publication may impact the current accuracy of the information presented in a previously published blog or article.