Critical Ingredients for Board Effectiveness: A Discussion with Cari Din and Carolyn Trono
March 10, 2017
 Good governance is essential to advancing the mission and vision of every organization. However, governance is often cited as an issue within many sport organizations and is viewed as a very complex and sometimes challenging topic. Within the following discussion, Carolyn Trono and Cari Din share their insights based upon critical gaps that they see in their professional and volunteer work within the world of governance. For additional background information on governance and Boards, Carolyn and Cari recommend the Partners in Policy website.
Carolyn Trono:  Frequently in my various roles I often see groups of talented motivated individuals working on a Board or committee at local community sport centres. In many cases, the group struggles to advance their mission efficiently and the culture seems fraught with conflict and tension. In some cases, the group is 100% of volunteers and other times there is a combination of volunteers and paid staff. Cari, in your experience could this be an issue of governance or something else?
Cari Din:  I love your question Carolyn – in my experience as a paid coach, I found working with a Board of very committed and organized parent Board members quite rewarding but at times challenging, because the role of parent is often in conflict with the role of impartial Board member in sport. As a parent who has played five different roles on volunteer Boards across a variety of sports where my children participate, my understanding of governance has grown exponentially and experientially.
As a sportsperson who has played both volunteer-parent and paid-coach roles, I believe role clarity, role acceptance and role recognition are the secret to making an intentionally rich mix of individuals perform optimally as a Board.

CT:  By this, do you mean that often people on Boards may not necessarily have a "job description" or a sense of what they are supposed to do and where the boundaries are? Would a good analogy (perhaps over simplified) be the job description of a forward compared to a goalie?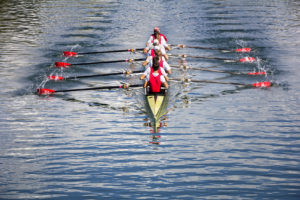 CD:  What we know is that groups function best when each member understands, accepts and is recognized by others in the group for playing their specific role. So your analogy of goalies versus forwards is apt – the team will not perform well if the goalie tries to play forward, the team will not function smoothly if the goalie does not understand and accept her role, and the team will suffer if the goalie is not valued or celebrated for playing her role by her teammates.
Translating this to the Board question, I feel the most effective Boards I have been part of follow the basic pattern outlined above. And the dysfunctional Boards I have been part of failed to embrace role clarity, acceptance and recognition for each unique member of the Board. More specifically, when each person in the group played their role well and celebrated their peers for playing their own specific role, the Board – and vital to include here, the club – has functioned optimally.
This understanding of roles comes from my training as a leadership behavior scholar and my years as a full-time paid sport coach, but when I look at the topic of Board effectiveness through the lens of Sport Director in a multi-sport facility I wonder if there is an opportunity to facilitate Board wellness that supports the delivery of quality sport?
CT:  Before we move onto the Board's role in quality sport, Board wellness is a term that is worthy of exploring further. We often hear in business that a diverse Board helps increase share value. In the sport world, does diversity help Board wellness and ultimately, improve quality sport programs at the local level?
CD:  I feel that wellness on a Board is like wellness in a family or a team or any group really – it is a prerequisite to authentic progress and meaningful achievement. Board wellness affords a sport organization the chance to make a positive impact on athletes through sport. I do think one of the key contributing factors on a Board is diversity because without a rich mix of backgrounds and skills, Boards do not have the generative discussions that I believe precede any meaningful decision or well-thought-out change.
The most dysfunctional Boards I have been part of in sport have included cliques. And others were made up of yes-persons. The most dynamic and progressive Boards I have been part of in sport were comprised of volunteers, paid staff, women, men – all from different backgrounds and all seemingly able to look at a topic through more than their personal perspective. This skill, to me, precedes critical thought and is mandatory when tackling a difficult decision or athlete-experience-altering choice.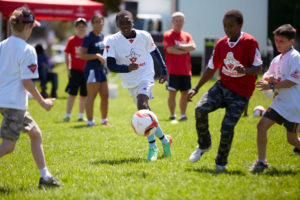 CT:  Earlier you asked the question about the Board's role in supporting the delivery of quality sport and this is where I think it is critical to talk about the information and expertise that is needed by the Board to make good decisions. The Board should have an awareness and understanding of sport policies and how these policies guide sport programming at the local level. Ideally a Board would have at least one person on the Board with the expertise that relates to developmentally appropriate quality sport program or at least, knows where to get that information (accessing outside expertise). Qualified staff (coaches, or other technical experts) should have this expertise and could educate the Board.
The Board needs to determine what is the best mechanism to ensure they are educated and integrating quality sport (long term athlete development (LTAD) based) in their planning and programming. It is important that all decision makers are equipped to make good decisions for all athletes and not just those "high performing" athletes.
All Boards should ask themselves, Does the governance structure and staff model have the necessary expertise to make informed decisions about quality sport (LTAD based) programs? If not, how will the Board get the necessary expertise to make informed decisions?
CD:  Carolyn, I feel that you know much more than me about how National (NSO), Provincial (PSO) and Local (LSO) Sport Organizations are educating their stakeholders. For me, I have a sense of what some of our best coaches in the system face as barriers to LTAD implementation – I do not say this to be provocative but as an Advanced Coach Diploma (NCCP) cohort mentor, I have heard coaches describe their commitment to creating the best possible sport environments and how tricky it can be at times to follow the LTAD Framework recommendations. So from a Board perspective, I believe that stretching the canvas and asking for a roster that includes a mix of members who have technical, financial, leadership and LTAD skills makes great sense. This approach may test the limits of what volunteers interested in being part of a sport club can offer; however, I think the opportunity to learn about LTAD, Club Excellence, Respect in Sport, High Five, and the NCCP are just a few quality sport enhancing agents that many parents would relish learning about as part of their Board experience. As I write this I think of many parents I know who would happily develop their understanding of best practice and innovation to support an exceptional sporting experience for all. I can see a few standing in my facility at this very moment!
CT:  I agree with these points Cari, and would say that Boards and staff have a critical role to play in educating the membership about the importance of quality sport and physical activity – which also includes physical literacy.
In sport we often talk about winning and this concept needs to be reframed for different audiences to consider – How many ways do we win? What are our "wins"? In my mind an effective Board is always looking for ways to innovate and improve the programs that are being offered. However the Board is structured and key ingredients to "winning" include clarity of roles, diversity of perspectives and ongoing education leading to action for quality sport and physical activity at all levels of sport.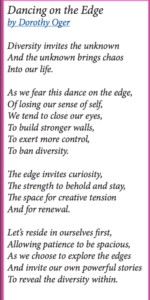 Additional Reading on Board Diversity:
Women on Boards. Canadian Association for the Advancement of Women and Sport and Physical Activity (CAAWS).
Diversity 50. Canadian Board Diversity Council.
Rock D, Grant H, and Grey J. (2016), Diverse Teams Feel Less Comfortable — and That's Why They Perform Better. Harvard Business Review.
Quality Sport Enhancers
Here are a few of the great programs and organization that your Board can access to learn more about quality sport.
---
About the Author(s)
Cari Din holds a PhD in Sport Leadership Behaviour and teaches in the Faculty of Kinesiology at the University of Calgary and at the Canadian Sport Institute in Calgary. She is an NCCP Master Coach Developer and CAAWS Women and Leadership Learning Facilitator. Cari won an Olympic silver medal in team synchronized swimming. She coached for 25 years, most recently for the U of C Dinos synchro club. She parents two active teenagers and is currently Sport Director at Repsol Sport Centre (formerly Talisman Centre) in Calgary.
Carolyn Trono has served in a variety of roles within the Canadian Sport System – as an athlete, a coach, an administrator, as a consultant and is currently part of the S4L Leadership Team as Director of Long-Term Athlete Development. Carolyn has worked with many NSOs developing their LTAD Overview documents and guiding their Competition Review and Restructuring projects. She has also worked extensively with various national, provincial and local sport organizations developing strategic plans. Recently, as a volunteer, Carolyn has initiated a newcomer sport program in Winnipeg with a focus on physical literacy and multi-sport opportunities.
---
The information presented in SIRC blogs and SIRCuit articles is accurate and reliable as of the date of publication. Developments that occur after the date of publication may impact the current accuracy of the information presented in a previously published blog or article.