Building a genuine feedback culture within your sport starts at the top
November 7, 2018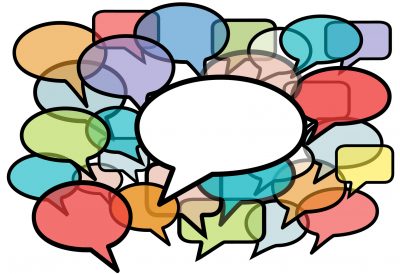 Sport is often held aloft as an example of an environment where feedback flows easily. As a communications coach and management consultant working with business leaders across North America, I often publicly herald the virtues of the feedback culture I witnessed and experienced in the sport arena, and criticize the dearth of effective feedback habits in the corporate world.
But using sport as the complete shining example is slightly misleading. When we look at the world of athletic training, we may note that feedback is readily given and received. It is often honest, direct, detailed, and results in improved performance. However, this feedback is often limited to a one-way channel from coach to athlete. Often the feedback does not flow back from the athlete to the coach, nor is there always an effective mechanism for an exchange of feedback between coaches, board members, officials, volunteers and administrators. Feedback infrequently penetrates the silos that can sometimes appear within sport organizations.
We know that feedback works. We see its power played out when athletes progress due to the impact of a coach's directives and input. So how can we ensure it is equally employed throughout all areas of sport organizations, for maximum impact? It begins at the top.
Here are some suggestions:
Adopt a growth mindset: Sport leaders must begin with the assumption that there is a lot to learn and space to grow. Carol Dweck, the leading expert in this area writes: "In a growth mindset students understand that their talents and abilities can be developed through effort, good teaching and persistence." Let those around you, regardless of their position or experience, become your real-time teachers.
Ask for feedback: The best leaders I've worked with are those who actively demonstrate an openness to feedback. They regularly ask their teams and colleagues for input and listen carefully to it when it is given. There are a few key strategies they employ:

Model effective feedback. They give feedback respectfully, using specific examples, and discussing behaviours, rather than making assumptions or personal attacks.
Specificity. They ask very clear and specific questions to make it easier for individuals to give clear feedback (e.g. "When I led the meeting this morning, how could I have been clearer about our next steps?" Rather than, "How did you think the meeting went?")
Open body language. They pay close attention to their body language when asking for and receiving feedback. They assume an open posture, soften their features, and physically demonstrate that they are actively listening (e.g. smile, nod, use verbal indications of listening, etc.).
Clarification. When they receive feedback, they ask clarifying questions to ensure they are clear on what is being said (e.g. "That's an interesting point. Can you please provide an example of what you saw and what you'd like to see?")
Gratitude. They thank the feedback giver for taking the time to provide input, even if they disagree with it.
Action. Upon receiving feedback, these effective leaders carefully consider what they've heard, and, if appropriate, implement change accordingly. Even if they are inconvenienced by or uncomfortable with the feedback, they must guard against retribution.

Give positive feedback: Sadly, it is often the most disgruntled voices that ring out the loudest, particularly when it comes to feedback. Make it a habit to actively provide direct, clear and specific positive feedback to those around you.
Make giving and receiving feedback a part of your everyday habits. If leaders within sport begin to demonstrate that they are open to input, open dialogue, and even correction from those around them, the sport world will become an even more inclusive and collaborative space. We will see that the upper offices of sport will increasingly embody the teaming behaviours, passionate pursuit of progress and efficiency that we relentlessly pursue on the field of play.
---
About the Author(s)
Claire Carver-Dias's professional life has straddled the worlds of sport, business and academia. A PhD specializing in English and Communications, Claire has also won medals in synchronized swimming at the Olympic, Pan American, World Championship and Commonwealth Games. She has also served as a sport board member, volunteer, and administrator. In 2004, she launched Clearday, her own communications coaching consultancy, combining her appreciation of effective coaching techniques, and keen understanding of teaming, goal-setting, performance management, and communications, to help corporate leaders achieve their full potential.
---
The information presented in SIRC blogs and SIRCuit articles is accurate and reliable as of the date of publication. Developments that occur after the date of publication may impact the current accuracy of the information presented in a previously published blog or article.