Redefining legacy: How Brock University is maximizing impact from the Niagara 2022 Canada Summer Games
April 19, 2021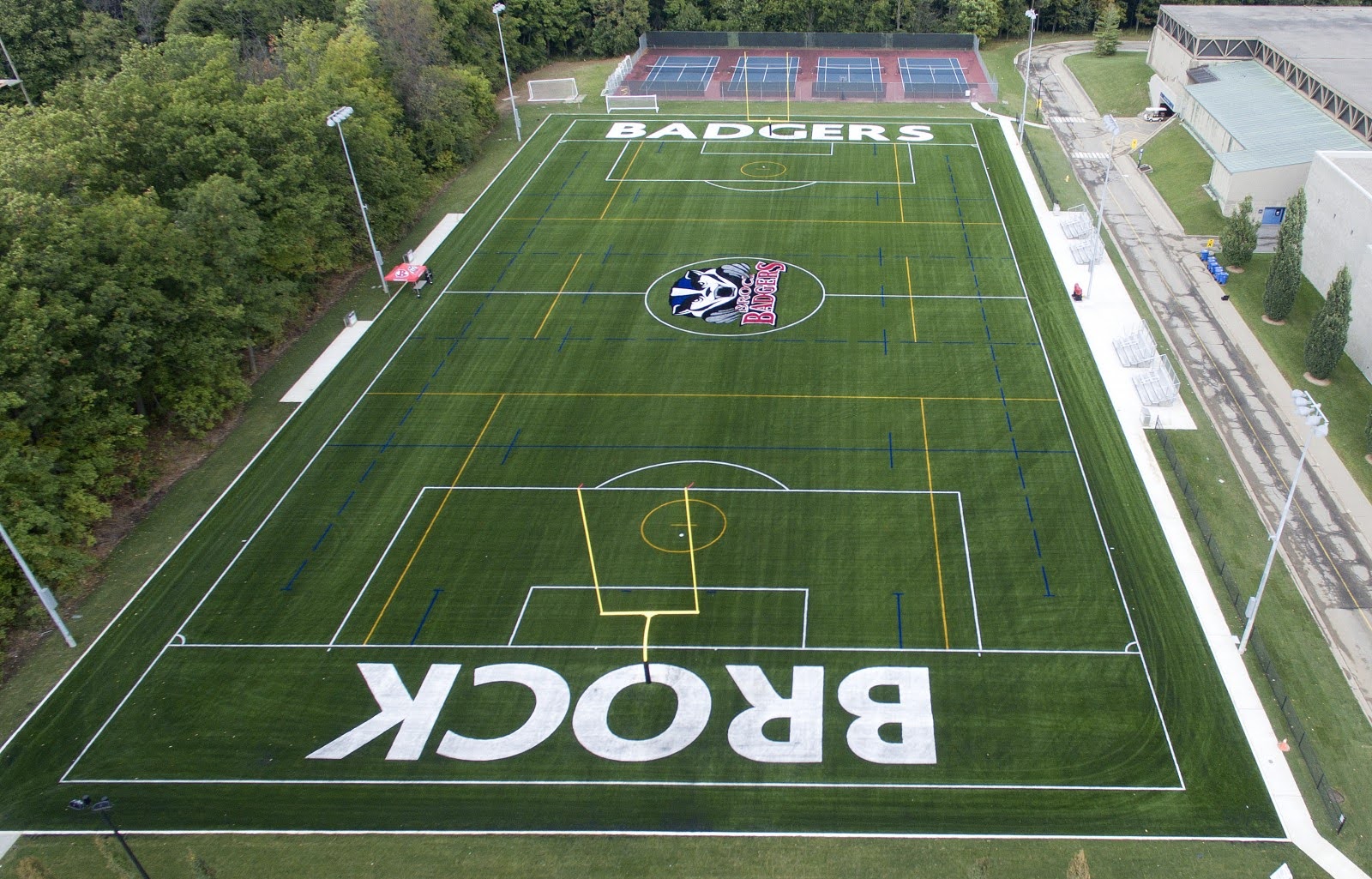 ---
Highlights
Brock University partnered with Niagara 2022 Canada Summer Games to invest in research, build curricular connections, and enhance community engagement.
Brock University's interest in the Games draws upon their commitment to the Niagara community, a key part of the institution's mandate since it was formed in 1964.
The Brock-Canada Games Academic Committee was formed to guide academic innovation through the Canada Games. Research projects are diverse, with representation across the university's faculties.
The Brock University Volunteer Association offers a community of like-minded students, delivers training and skill development, and connects students with quality volunteer experiences.
The academic legacies being developed at Brock University through the Niagara 2022 Canada Summer Games can provide a model for future Canada Games to maximize outcomes for host communities.
---
When we think of legacies from major games, often we think of new facilities, increased engagement in sport and physical activity, or heightened feelings of national pride. As a key partner in the Niagara 2022 Canada Summer Games, Brock University took an additional approach, leveraging the Games to invest in research, build curricular connections, and enhance community engagement. SIRC's Sydney Millar connected virtually with Julie Stevens, an Associate Professor of Sport Management and Special Advisor for the Canada Games to Brock President Gervan Fearon, to talk about what's happening on campus and the expected legacies for the Niagara region and future Canada Games host communities.
SIRC: What do the Canada Games represent to you, and why was the University originally interested in being involved with a bid to host the Games?
Julie Stevens (JS): For me, the Canada Games are special. I have attended five Games as a researcher, observer, spectator, and most importantly, as an assistant coach with Team Alberta women's hockey in Cornerbook, 1999. We won a Bronze medal in triple OT! The game was played in Deer Lake and it felt like everyone from the town was in the arena. The Canada Games stirs a strong sense of community within me—even though I wasn't a local. I conducted research on the organizational capacity of Host Societies in Regina (2005) and Whitehorse (2007), which were two unique settings and communities. I learned a great deal about the passion and resourcefulness of volunteers who stage the Games. Brock University's interest in the Games draws upon our commitment to the Niagara community, a key part of the institution's mandate since it was formed in 1964. A community initiative like this reflects our institutional value centred on community engagement.
SIRC: Tell me about the development of the Brock-Canada Games Academic Committee.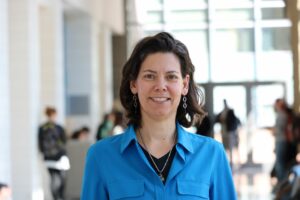 JS: "Experiential learning" at both Brock University and Niagara College was included in the bid package submitted to the Canada Games in 2016. However, it wasn't until December 2017 that we really began to dig into what this could and should mean for Brock University and our community. Earlier that year, Gervan Fearon joined Brock as our President and Vice-Chancellor. He has a strong vision for the role of the university in supporting regional growth and development, and saw the Games as a catalyst for academic innovation. We hosted an event with two Board members of the Host Committee that was an open call to the Brock community. The result was the creation of the Brock-Canada Games Academic Committee as the group to guide our commitment to academic innovation through the Canada Games. The Academic Committee is truly a campus-wide collaboration involving faculty, staff and students from all seven Brock Faculties and many support units. We developed a strategic plan to maximize outcomes for the Brock community focused on three key areas—research, curriculum, and community engagement.
SIRC: Let's take a deep dive into the three key areas. Tell me first how the Games are being leveraged to support research.
JS: It's easy to see how the Games could be a great opportunity for sport-related researchers. However, the committee had a different vision—they wanted to support cross-disciplinary research and engage researchers across campus in examining the athletic, economic, political, social, and cultural impacts of hosting on the immediate community and surrounding area. Through the new Vice-President Research (VPR) Canada Games Grant Initiative, $143,000 in internal research funds has been allocated since 2020. The grants support innovative research or creative activities in any discipline and on any topic related to the Games, student research employment and professional development, and more generally the enhancement of research capacity within the university.
SIRC: Tell me about some of the research projects that have been funded through the VPR Canada Games Grants.
JS: As we'd hoped, there is a great diversity of projects, with representation across the university's faculties, utilizing a wide range of methods, and exploring various aspects of the Games and sporting culture in the region (visit the Brock-Canada Games site for news about the 2020 and 2021 research projects). For example, from the Department of Kinesiology in the Faculty of Applied Health Sciences, Dr. Nicole Chimera is examining the incidence of injury and illness experienced by Canada Games athletes from 2009 to 2019. This project will increase understanding of injury and illness during the Games, informing future policies to reduce and manage sports injuries. From the School of Fine and Performing Arts, Dr. Amy Friend's Movement Across the Waterways project explores the links between kayak and canoe-based watersports and the regional ecosystems, with a particular focus on the turtle – a local and endangered inhabitant of local waterways, and the official mascot of the 2022 Canada Summer Games. The project will create visual and aural material that will provide immersive perspectives of rowing and canoeing within the Niagara region. Another exciting project is the creation of the Niagara Games Narrative Digital Storytelling Repository—a long-term archive of all 2022 Canada Summer Games content that will be accessible to researchers, students, and members of the public for years to come. Led by staff at the Brock University Library and Digital Scholarship Lab, the Repository will capture everything from scholarly research to community activities, documenting the impact of the Games on the Niagara Region. To date, 22 projects have been funded through the VPR Canada Games Grants.
SIRC: The second area of the strategic plan relates to teaching and learning and curricular connections to the Games. Tell me about it.
JS: We want to ensure all students get a taste of the Games and become excited about opportunities related to the Games with ideas, getting involved, or attending events. The Canada Games are more than just the athletic performances—they are also about tourism, community development, event management, environmental responsibility, public well-being, and community ceremonies, offering a wide variety of curriculum connections and learning opportunities. There are three ways faculty members can choose to incorporate Canada Games content and activities into their courses – direct engagement, indirect engagement, and case studies.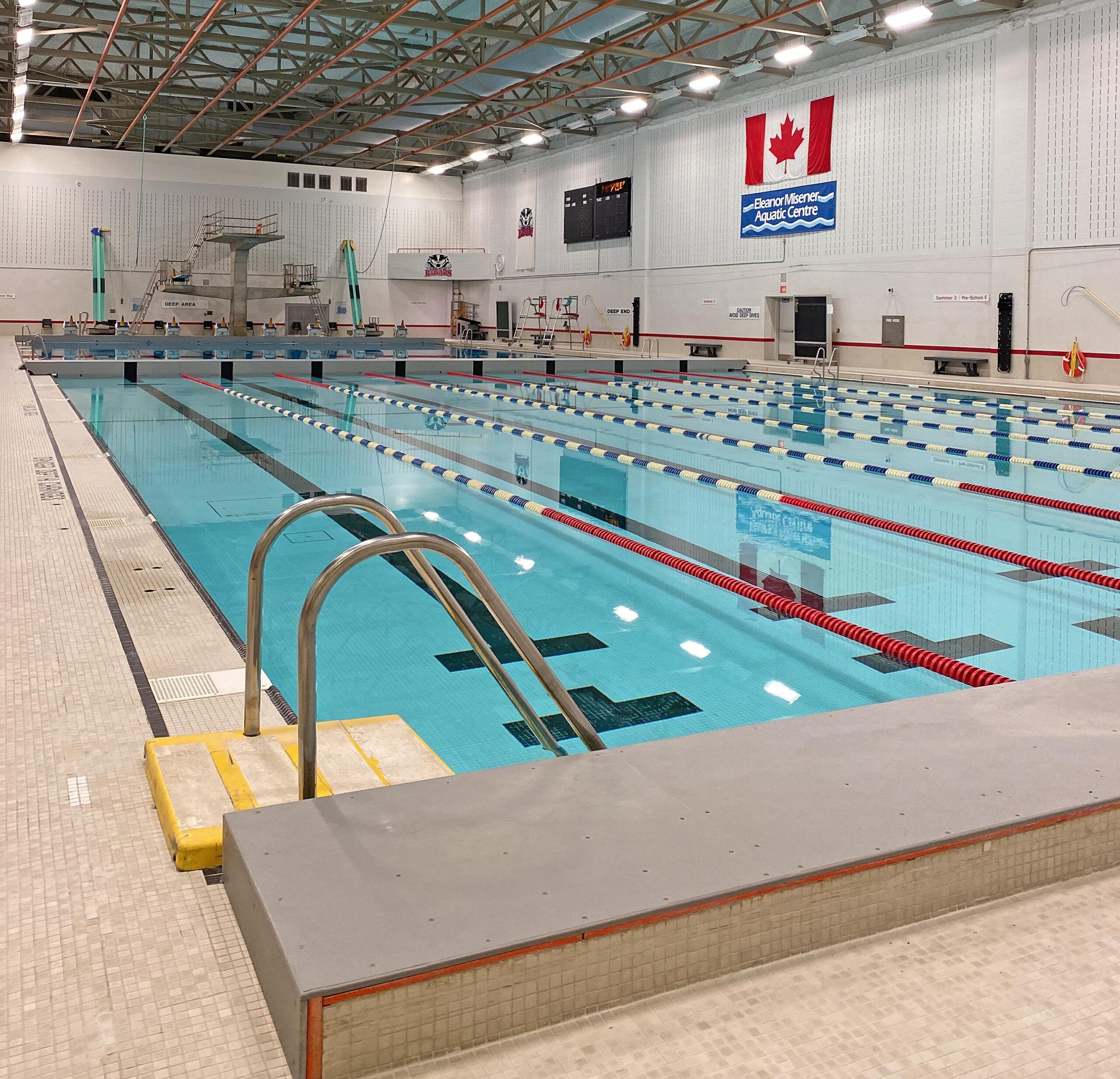 Direct engagement with Canada Games could involve the creation of a new course or the use of an assignment that meets academic learning outcomes and addresses a need of the Canada Games. For example, a fourth-year French course has integrated Canada Games-related terminology, including technical terms related to athletes, coaches, organizations, infrastructure and facilities, and hierarchies and relationships between individuals involved in the Games. Students will be well prepared for paid or volunteer positions with Translation Services during the Games. Indirect engagement with Canada Games could involve collaboration with a local community partner on a project related to the Canada Games. For example, interactive arts and science students are working with the Niagara 2022 Host Society to develop a technology-savvy medal reveal event. Finally, faculty members are also encouraged to use the Games as a case to complement and enhance academic content. For example, Math and science students are working through unique case study "anonymous" data sets shared by the Canada Games Council to develop statistics and information management skills.
A new stream of Brock's Teaching and Learning Innovation Grants, totalling $50K, was created to enhance student learning by offering faculty members one-time funding to develop innovative ways to incorporate Canada Games content and community projects into Brock courses. In the short-term, the initiatives will support faculty members to enhance courses and take advantage of the community-centred aspects of the Games. In the long-term, new teaching approaches will be developed that can be used in conjunction with other community events in the future.
SIRC: I really appreciate how the investment in curriculum will have an impact on the mindset of faculty, encouraging them to embrace the Games and other community events to make course content more relevant and applied for Brock students. But the third component of the strategy, community engagement, takes that goal one step further. What's the vision for this component?
JS: At the core of our work around community engagement is the creation of a new student club called the Brock University Volunteer Association (BUVA). While the hosting of major events requires significant support from volunteers, we wanted to create an initiative that would maximize impact for students. Therefore, the BUVA was developed to build a community of like-minded students, deliver training and skill development to students, and of course, connect students with unique volunteer opportunities with the Games and other community organizations in our region. We recognize the potential of volunteering to contribute to the community and to build the skills, experiences, and networks of students, but we wanted to take the element of chance out of the equation through a formal student association. By encouraging peer-to-peer interaction and facilitating connections to diverse volunteer experiences, the BUVA helps ensure positive outcomes for the students and the organizations.
SIRC: The BUVA was launched in 2019. What impact have you seen to date?
JS: The BUVA has been a huge success and is a significant legacy program as part of our Student Life outreach. In 2019-2020, BUVA members participated in monthly training sessions delivered by Brock staff, faculty and alumni to better prepare them to be engaged volunteers; and contributed 385 volunteer hours to organizations and events across the Niagara Region (members commit to a minimum of 20 volunteer hours). In a satisfaction survey of BUVA members, 100% of student respondents said they would recommend BUVA to a friend or classmate.
There are also other ways for students to gain volunteer experience. One example involves Brock students serving as Media Leads for the Games. The Host Society championed this initiative by supporting the application and selection process, and will provide ongoing leadership for the team. A total of 15 students are involved in this important planning volunteer role and will gain experience in media relations and promotion, as well as build teamwork and communication skills.
SIRC: How else is Brock University contributing to the Games?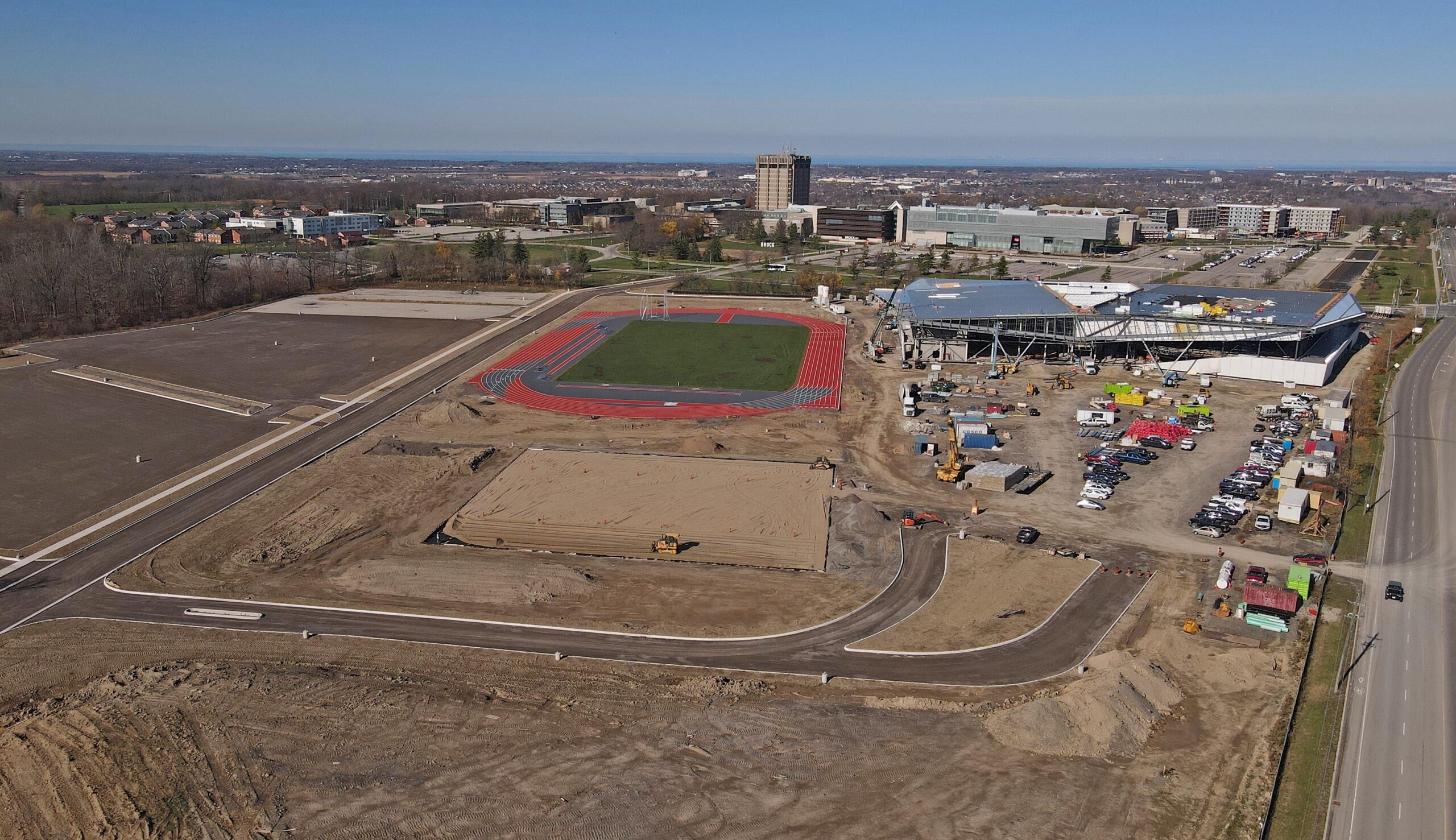 JS: Brock University also provided a parcel of land where Canada Games Park is being constructed. This new facility includes a sport and ability centre, arenas, gymnasiums and an outdoor facility with a track, athletic field, and beach volleyball courts. It will be the central site during the Games and will provide a valuable community resource after. In addition, Brock will be hosting a number of other athletic events in its facilities and will play a key role as a host for students and organizers during the Games.
SIRC: Tell me about the impact of COVID-19 on the Games and Brock's associated activities.
JS: Prioritizing the health and safety of all athletes, coaches, staff, volunteers, spectators, and the broader Niagara community, the 2021 Canada Games were postponed in September 2020, and have since been rescheduled for August 6-21, 2022. As a partner for the Games, Brock University is supporting the Host Society in ensuring the excitement for the Games continues to build.
COVID-19 has had a profound impact on the Brock community. Faculty and administrative staff have been particularly concerned with the mental health of students, and have developed a wide range of initiatives to support them. Members of the BUVA have really stepped up to support each other, complementing monthly training and skills development with a second monthly meeting to support social connections and reduce isolation. Volunteer opportunities were of course affected by public health restrictions, but the BUVA has been creative in supporting virtual opportunities, not only for the students, but to support community organizations that are adapting to this new reality in a variety of ways.
SIRC: Tell me what impact you think will be realized through this initiative for the Brock community?
JS: Key to the success of the Brock University-Canada Games Academic Committee is its alignment with the four key priorities of the university's 2018-2025 strategic plan:
Offering a transformational and accessible academic and university experience;
Building research capacity across the University;
Enhancing the life and vitality of our local region and beyond; and
Fostering a culture of inclusivity, accessibility, reconciliation and decolonization.
The Academic Committee is achieving measurable outcomes related to these priorities by enhancing student experiences and community engagement through course content and placements, and the BUVA; and supporting innovation in research, scholarly and creative activities through the investments in research and course development. The Academic Committee is an example of how the University is putting the strategic plan's priorities into action to improve and enhance our programs, services and partnerships for the future.
SIRC: And what do you imagine will be the legacy of the Brock-Canada Games Academic Committee for other Canada Games host communities?
The Canada Games Council (CGC) has a well-developed transfer-of-knowledge program to support the sharing of new approaches and lessons learned between host committees. For the most part, this focuses on Games logistics, such as accreditations, facility management, sponsorship, volunteer management, etc. However, universities and colleges are common Games partners. I hope the partnership between Brock University and the Niagara 2022 Host Committee will raise the bar for future collaboration between host committees and academic institutions, and provide a model that can be scaled up or down based on capacity. The cross-campus and multidisciplinary approach we've used can absolutely be recreated on other campuses and we will share our model with the CGC so it might add to its transfer-of-knowledge program and resources.
More broadly, I think it expands the focus of Canada Games legacies from facility and economic development to include academic scholarship and long-term relationships between academic institutions, regional organizations, and the student population who are tomorrow's leaders. For those of us who believe in the value of sport in society, I think the model embodies the values of service, collaboration, and leadership, and ultimately contributes to the Canada Games' vision to "strengthen the fabric of Canada through the power of sport."
---
About the Author(s)
Julie Stevens  currently serves as Special Advisor to the President-Canada Games, and is an Associate Professor, Sport Management and Director, Centre for Sport Capacity at Brock University. Her research focuses on the change management and addresses broad organizational issues facing the sport sector. Recently, she has examined sport tourism from multiple angles including major games and environmental sustainability, local sport events and economic activity, and triple-bottom-line sport event impact assessment. She serves on the Board of the Ontario Hockey Federation and is a volunteer coach with the Brock women's hockey team. 
Sydney Millar has worked in the Canadian sport system for more than twenty years, sharing her experience and skills in knowledge mobilization and project management with a range of organizations, including SIRC and Canadian Women & Sport. Sydney stays active with her dog Shadow, and exploring the roads of Gatineau Park on her bike and skis. 
About Brock University
Brock University is a comprehensive institution with rich academic programs and world-class research activity. Located in Ontario's scenic Niagara region on the traditional territory of the Haudenosaunee and Anishinaabe peoples, Brock is situated in a UNESCO Biosphere Reserve. With nearly 600 full-time faculty members and researchers, Brock's robust academic scope offers more than 70 undergraduate programs and 50 graduate programs in seven dynamic Faculties. The University's 19,000 students come from across Canada and around the world. Brock's renowned student experience is enriched by an emphasis on experiential education, as illustrated by community partnerships, volunteerism and one of Ontario's largest and most successful co-op programs. Learn more at brocku.ca. 
About the Niagara 2022 Canada Summer Games
Held every two years, alternating between winter and summer, the Canada Games brings together able-bodied athletes and athletes with physical and intellectual disabilities for the largest amateur multi-sport event in the country. 
On August 6-21, 2022, more than 5,000 athletes and their coaches will gather in Niagara to compete for the podium. On its road to glory, this shining generation of hopefuls will leave its mark on our community and on the country – transforming, inspiring, and unifying us all through the power of sport. For more information visit https://niagara2022games.ca/ or https://www.canadagames.ca/.
---
The information presented in SIRC blogs and SIRCuit articles is accurate and reliable as of the date of publication. Developments that occur after the date of publication may impact the current accuracy of the information presented in a previously published blog or article.