Mental Health Considerations of the Athlete Transition out of Sport
October 21, 2020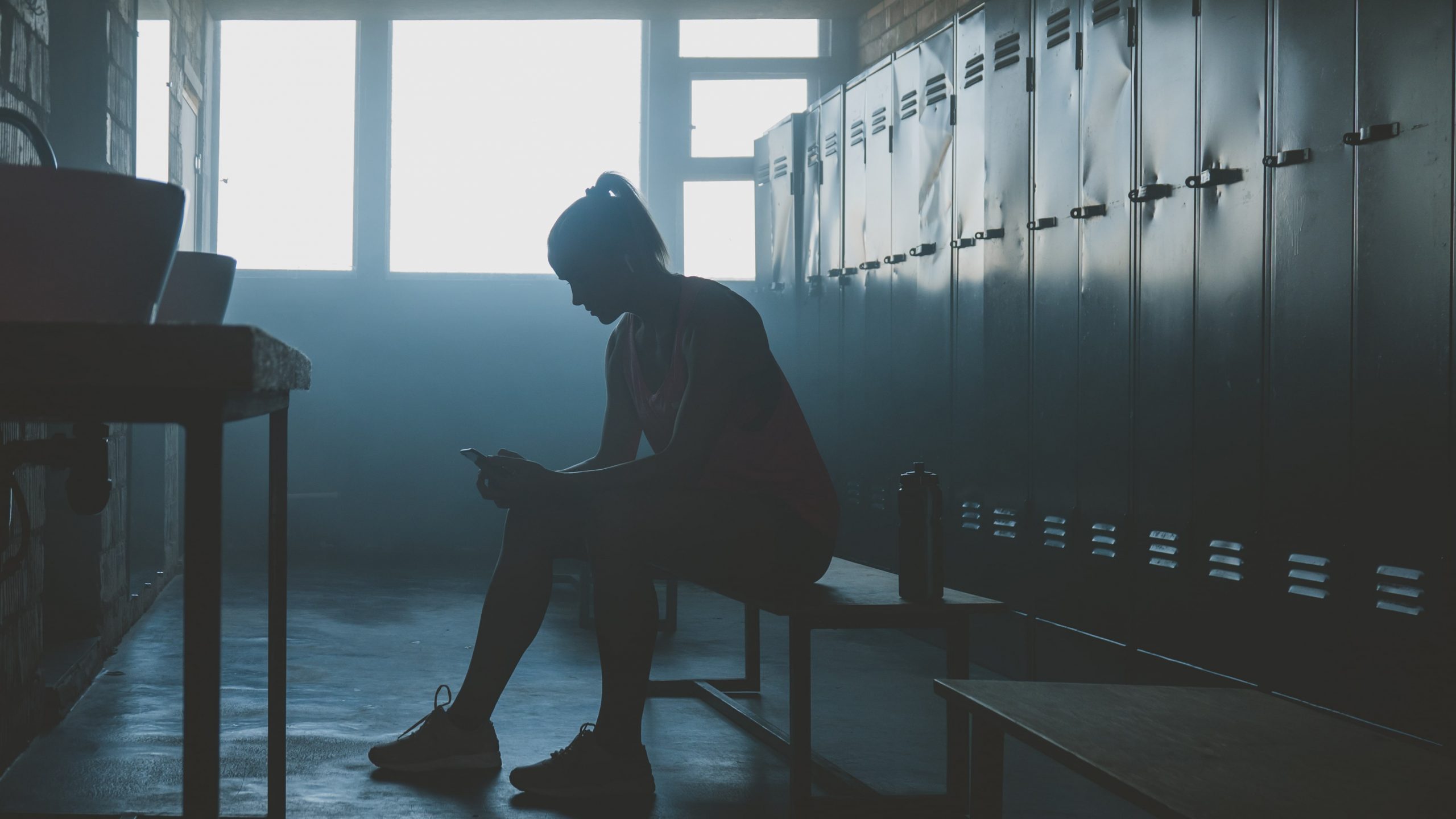 Eat, sleep, train, recover. It is a familiar pattern for elite athletes who dedicate days, years, and even decades to their sport and the pursuit of excellence. But at some point, no matter the successes and failures that have occurred, the athlete's sport career comes to an end. This transition out of sport can trigger a number of physical, psychological, emotional, social, and lifestyle changes, seemingly overnight. These changes, and the resulting mental health struggles were highlighted in the recent HBO documentary The Weight of Gold. Although the documentary explores the transitions of several American athletes, the experiences and challenges apply to Canadian athletes as well. Game Plan, a collaboration of the Canadian Olympic Committee, Canadian Paralympic Committee, Canadian Olympic and Paralympic Sport Institute Network and Sport Canada, was created after the 2010 Olympics to provide support to national team athletes both during and after their athletic careers. Ultimately the goal is to assist athletes with pursuing long lasting sporting excellence while maintaining mental health, and when the time comes, ensure they have a healthy and positive transition to life after sport. But even with support, transition can be difficult for some athletes.
The transition out of sport can be a process, with 80% of athletes adjusting to retirement within two years (Stambulova & Wylleman, 2014). Transitions considered successful occur when athletes tap into their internal and external resources to maintain their mental health by meeting the situational demands and using effective coping strategies. However, approximately 20% of athletes experience the transition out of sport as a crisis (Stambulova, 2017). During crisis transitions, the individual struggles to cope, experiences emotional distress, has difficulties adjusting, and has decreased mental health after their sport retirement (Stambulova, 2016). While all athletes may find their transition out of sport to be distressing at times, those that experience the transition as a crisis have elevated mental health symptoms for a prolonged period. Both voluntary and involuntary transitions out of sport can result in a crisis transition (Cosh, McNeil, & Tully, 2020).
Changes post-retirement
To understand the challenges and mental health concerns of the transition out of sport, it is helpful to recognize the demands of the athlete life and environment, including the daily structure of training, the goal setting and competitive process, the validation that athletes can receive when they are successful, and the athlete mindset.
Athletes set goals, make a plan, chase the goals, and then learn from the process and the outcome. Once they retire, athletes can struggle with feeling a lack of purpose in their daily life. These individuals can experience difficulty finding new activities that make them feel fulfilled and can struggle to find motivation to get started. A lack of a daily schedule, a sense of boredom, and decreased feelings of self-worth outside of sport can make it difficult for some individuals to get out of bed each day. The lives of many athletes are structured by training schedules set by their coaches and integrated support staff, so the concept of making their own daily routine can feel uncomfortable and foreign.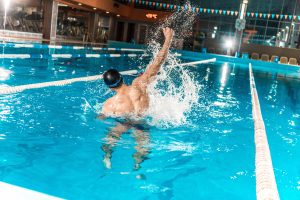 Athletes often tie their self worth to their accomplishments, improvements, and outcomes in sport, so once they transition out of sport their sense of self worth can feel compromised. Feelings of having nothing to offer, being inadequate, and feeling unsure of their value in life can negatively affect the individual's mental health. Additionally, when transitioning out of sport, the individual can feel a loss of their athletic identity. The more strongly the individual identifies with being an athlete, the more they struggle to adapt to life out of sport. They may no longer feel certain in who they are, in their skills, and in what makes them happy.
Athletes often present as being tough and strong, which can be interpreted as a competitive advantage during their sport career. However, post athletic career, failing to acknowledge the difficulties experienced during transition can result in increased levels of emotional distress and mental health symptoms. Normalizing the difficulties of transitions out of sport can create space for the individuals to recognize their challenges, process what they are experiencing, and access resources to help cope with their transition. Emotional awareness can significantly impact the individual's mental health and promote positive coping strategies. Simply being given space to say, "this is hard" and "this is what I'm experiencing" can help the individual reframe their narrative and process their emotions in a supportive way.
Managing the transition out of sport
While it is acknowledged that individuals will find the transition out of sport distressing at times, resources are available to help assist with this process. Preparing for the transition prior to its occurrence can help the individual feel more capable in their retirement and to have a plan for what they want to do after sport. Game Plan offers a program called YouToi2.0, which is geared at athletes who have retired from sport. The three-day intensive workshop increases self-awareness, offers reflective activities, builds coping strategies, and builds support networks among peers that are actively maintained for six months of follow up support with small cohorts. But not every athlete needs that level of support. Game Plan advisors are available to all Canadian national team athletes and can help them plan for retirement, education, and explore career options.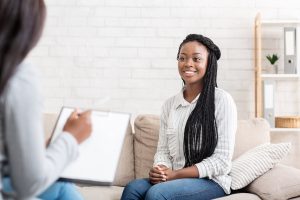 Working with a Mental Performance Consultant can help the individual prior to and following retirement from sport and can support the athlete's performance and transition out of the sporting environment. For individuals that require more in-depth support, a Registered Psychologist can help with mental health concerns that may arise at any point prior to or during the athlete transition. Canadian national team athletes also have access to a 24/7 emergency hotline through one of Game Plan's founding partners Morneau Shepell. The Canadian Centre for Mental Health in Sport has several consultants with sport backgrounds, or individuals seeking help can search the membership listing of their provincial or territorial College of Psychology.
Tips for successfully managing the transition out of sport
Although the transition out of sport is something that all athletes will experience, with the proper preparation, planning, coping strategies, and support, the individual can move more healthily into life after sport and find ongoing success and fulfilment in the next chapter of their lives. Whether you are transitioning out of sport after standing on the podium at the Olympics, or after provincial/territorial competition, here are three tips to support your mental health through this time.
Detrain your mind and body. Game Plan advisors, mental performance consultants, sport dieticians, and strength and conditioning personnel are all part of an athlete's integrated support team. Use these people for continued support as you transition out of sport. They will help your mind and body adjust to the different but challenging demands of life after sport. If you are feeling consistently low, worried, or not like yourself, working with a Registered Psychologist can also help.
Find purpose in your day to day.

For individuals still competing, try new opportunities outside of your sport. Exploring other activities can be a way to determine who you are and what you like, which can help to prepare you for your eventual transition out of sport. For individuals who have transitioned out of sport, develop a new daily structure and routines. This can help to provide some consistency while also making space to try new things. Recognize that the transition is a process and you do not have to figure out your next step immediately.

Recognize the skills you have.

Sport develops a lot more than physical fitness. Skills such as adaptability, work ethic, planning, and dedication are important for training and competition, and can be applied in life outside of sport. Think about your values and the characteristics you honed through sport. Applying those in your day to day life can help you feel grounded in a deeper sense of personal identity and purpose which can boost mental health.
Recommended Resources
Game Plan's Post-Games Planning workbook
Canadian Centre for Mental Health in Sport
Canadian Sport Psychology Association
Canadian Psychological Association
---
About the Author(s)
Lisa Hoffart is a Registered Psychologist and a Mental Performance Consultant. She is the Game Plan Advisor for the Canadian Sport Centre Saskatchewan. Lisa has worked with athletes from a variety of Olympic and Paralympic sports. 
References
Cosh, S. M., McNeil, D. G., & Tully, P. J. (2020). Poor mental health outcomes in crisis transitions: An examination of retired athletes accounting of crisis transition experiences in a cultural context. Qualitative Research in Sport, Exercise and Health, doi: 10.1080/2159676X.2020.1765852
Stambulova, N. B. (2016). Theoretical developments in career transition research: Contributions of European sport psychology. In M. Raab, P. Wylleman, R. Seiler, A. M. Elber, & A. Hatzigeorgiadis (Eds.), Sport and exercise psychology research: From theory to practice, (pp. 251–268). Elsevier Inc.
Stambulova, N. B. (2017). Crisis-transitions in athletes: Current emphases on cognitive and contextual factors. Current Opinion in Psychology, 16, 62-66. doi:10.1016/j.copsyc.2017.04.013
Stambulova, N. B., & Wylleman, P. (2014). Athletes' career development and transitions. In A. Papaioannou and D. Hackfort (Eds.), Routledge companion to sport and exercise psychology, (pp. 605–620). Routledge.
---
The information presented in SIRC blogs and SIRCuit articles is accurate and reliable as of the date of publication. Developments that occur after the date of publication may impact the current accuracy of the information presented in a previously published blog or article.