USE OF COMMUNITY-BASED PARTICIPATORY RESEARCH TO ENGAGE INDIGENOUS YOUTH IN SPORT RESEARCH
October 5, 2016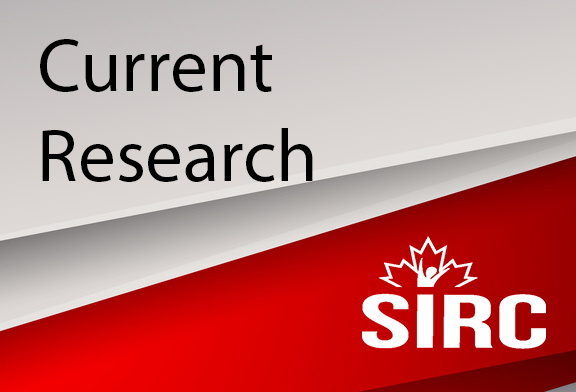 SIRC is pleased to be working together with Sport Canada to share current research on topics informing policy and promoting quality sport programming. This week we are sharing highlights of a recent article reviewing a research study examining the USE OF COMMUNITY-BASED PARTICIPATORY RESEARCH TO ENGAGE INDIGENOUS YOUTH IN SPORT RESEARCH.
Community-Based Sport Research with Indigenous Youth. / Investigación deportiva basada en la comunidad con jóvenes indígenas.McHugh, T. F., Holt, N. L., & Andersen, C. (2015). Retos: Nuevas Perspectivas De Educación Física, Deporte Y Recreación, (28), 219-224.
SIRC Highlights from the research
Research has identified the many positive associations of sport participation for youth. In studying Indigenous Canadians, sport and physical activity has been suggested as a way to address the many health, mental, spiritual and social challenges of the large youth Indigenous population. However, there are also many identified barriers that limit sport participation for this population: cost, time restraints, racism, discrimination, infrastructure/transportation restraints, cultural imbalances, etc. However, sport continues to be popular amongst this population. While research has been done examining Indigenous participation in sport, few studies have focused on youth specifically. This becomes problematic when policies and programs are being developed without sufficient evidence to support it. One of the challenges of performing research on Indigenous youth is the lack of research methodology that is culturally appropriate. The intention of this study is to incorporate community experiences and Indigenous experiences into the development of research methodology with Indigenous youth. It has been argued that Indigenous peoples should have input and decision-making power throughout the research process, contributing to the development of the research questions through to the sharing of the research findings. Thus the community-based participatory research (CBPR) approach has been shaped by these considerations. The purpose of this study is to describe the CBPR approached used to explore how communities can support sport opportunities for Indigenous youth in Edmonton, Alberta.
Community-based Research
This study used a variety of qualitative data generation techniques such as one-on-one interviews, sharing circles, and photovoice and demonstrated how the approaches promoted relevant and respectful research processes. The authors acknowledge that CBPR projects are unique but have lessons learned that can be useful for other projects. Community-based research is a partnership approach that engages community members as equals throughout the research process. The critical first step in the research was to develop legitimate and respectful relationships with Indigenous youth and community partners. Indigenous youth who were secondary school students and who self-identify as an Indigenous person became part of the research team. Indigenous adult partners (primarily teachers and various education resources) also contributed to the research team. One of the Indigenous adult partners became central in identifying the respectful methods of data generation used in this CBPR project.
How were the data generation techniques used to engage Indigenous youth in this research program?
One-on-One Interviews
In order to ensure that the voices of Indigenous youth were in the forefront of sharing their experiences in sport participation, one-on-one interviews were identified as the primary way to engage youth in this sharing and were consistent with the oral tradition of storytelling of various Indigenous cultures. In contrast to group interviews, the individual interviews supported the sharing of detailed experiences and provided a safe space to address potentially sensitive topics. Developing strong trusting relationships with Indigenous youth was key to the sharing of in-depth information.
Sharing Circles
Sharing Circles were recognized as an important way to engage Indigenous youth and adult partners in the process of identifying and developing relevant and respectful research questions. While similar to focus groups which encourage sharing of experiences and stories, sharing circles hold sacred meaning to various Indigenous cultures and are lead by a respected community member. Six sharing circles consisting of Indigenous youth, family members, Elders, and other community partners were facilitated by one of the Indigenous research team members.
Initial findings from the sharing circles highlighted Indigenous community members' interest in more research addressing barriers to physical activity and sport for Indigenous youth. Discussions brought to the forefront the need to move beyond identifying barriers, to develop research that explores the role of communities in addressing those barriers and focus on youth sport specifically (rather than physical activity). The authors highlight that while the sharing circles described the importance of incorporating Indigenous culture into sport and physical activity, most of the discussions focused on Euro-Canadian sports showing the Western influence. Throughout the sharing circles the common theme emphasized the need for research that incorporates sport, community, and culture. By listening to the community discussion, the research team was able to identify the research question of the CBPR project.
Photovoice
During the larger research project and in evidence during the sharing circles, the research team identified that the term sport holds various meanings for the diverse population of youth in Canada. Taking advantage of an opportunity provided by one of the Elders on the research team, the study engaged in a photovoice project to explore the meanings of sport to urban Indigenous youth. In the photovoice approach participants share their knowledge through photographs accompanied by personal narratives. This approach also supports the active involvement of the participants in the research process as the central focus of the research. Sharing circles were also used as a culturally respectful process for the sharing of narratives around their photographs. Cultural traditions and protocols were also performed within the photovoice sharing circles. Youth participants in particular expressed their enjoyment of this research approach.
Results from the various research processes showed that while the data collected from the CBPR approach provided informative outcomes, the research design and process was seen as equally or more important in its own right. The lessons learned throughout the research process can be seen to provide a valuable contribution to future research methodology, specifically the importance of ensuring inclusion of Indigenous youth as equal partners in the research process. The key elements of this were seen as (1) recognizing Indigenous youth as the experts in their sport experiences; (2) promoting partnership approaches as necessary for engaging in respectful and relevant research with Indigenous people; and (3) ongoing relationship building with Indigenous youth and community members, along with incorporation of cultural protocols and traditions to highlight meaningful sport research for Indigenous people.
Future research opportunities identified:
· Ways to better engage Indigenous youth in sport research and programming.
· Expand sport research with Indigenous youth to include those who engage in traditional games and sports. Exploration into how Indigenous youth experience traditional games may provide insights into ways to enhance sport opportunities.
---
---
The information presented in SIRC blogs and SIRCuit articles is accurate and reliable as of the date of publication. Developments that occur after the date of publication may impact the current accuracy of the information presented in a previously published blog or article.