SIRC hosts the 11th annual Sport Canada Research Initiative (SCRI) Conference!
September 13, 2017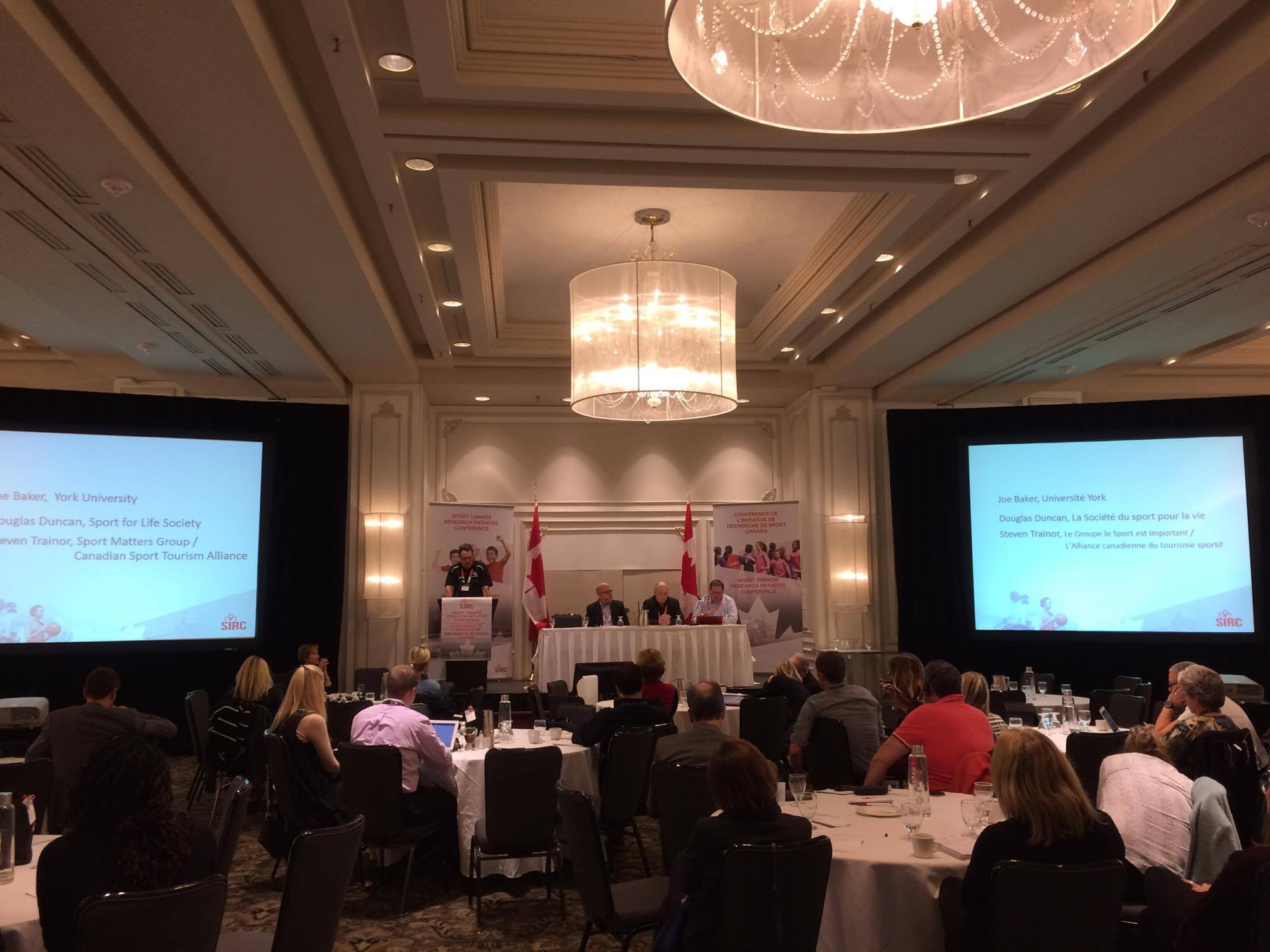 About SCRI 2017
Despite sport having endless benefits for your health, social well-being, and everyday life, many individuals are still hesitant to participate. In order to resolve this itching problem of how to get more people involved in sport, we must answer why. What is preventing them from participating? What are the barriers that youth, persons with disabilities, seniors, men and women, encounter when approaching sport? What effect is this having? and What can we do to provide opportunities for sport participation?
These are all questions that the 11th annual Sport Canada Research Initiative Conference aims to tackle at its. The Sport Participation Research Initiative was incepted in 2005 through a joint program between the Social Sciences and Humanities Research Council of Canada (SSHRC) and Sport Canada. It shares evidence based information to empower sport organizations so that they can foster more participation in sport in Canada and help destroy obstacles to participation.
Conference Features:
Interactive poster session
Network of national and provincial sport organizations, government, and researchers
Thought-provoking research presentations
Engaging workshops
Conference Benefits:
Creates a pool of knowledge and expertise, from the researchers
Informs and transfers the knowledge to key policy makers and sport practitioners, to take action
Thus begins the chain reaction, from policy to parents and coaches, allowing crucial information to positively impact sports participation
Research Presentations:
The SCRI Conference starts a chain reaction by sparking discussion about identifying barriers to participation and distinguishing how to communicate what needs to be done, to those affected. SCRI initiates a platform for knowledge growth, a channel for communication and answers the burning question of how to make it relevant to those involved.
It all starts at one place, the Sport Canada Research Initiative Conference, in Toronto. Check out the full agenda of activities and join us in-person.  Can't make it in person, visit SIRC's Facebook page throughout the Conference to watch our Facebook Live stream.
---
---
The information presented in SIRC blogs and SIRCuit articles is accurate and reliable as of the date of publication. Developments that occur after the date of publication may impact the current accuracy of the information presented in a previously published blog or article.