SIRC at the 2018 Sport for Life Canadian Summit
January 24, 2018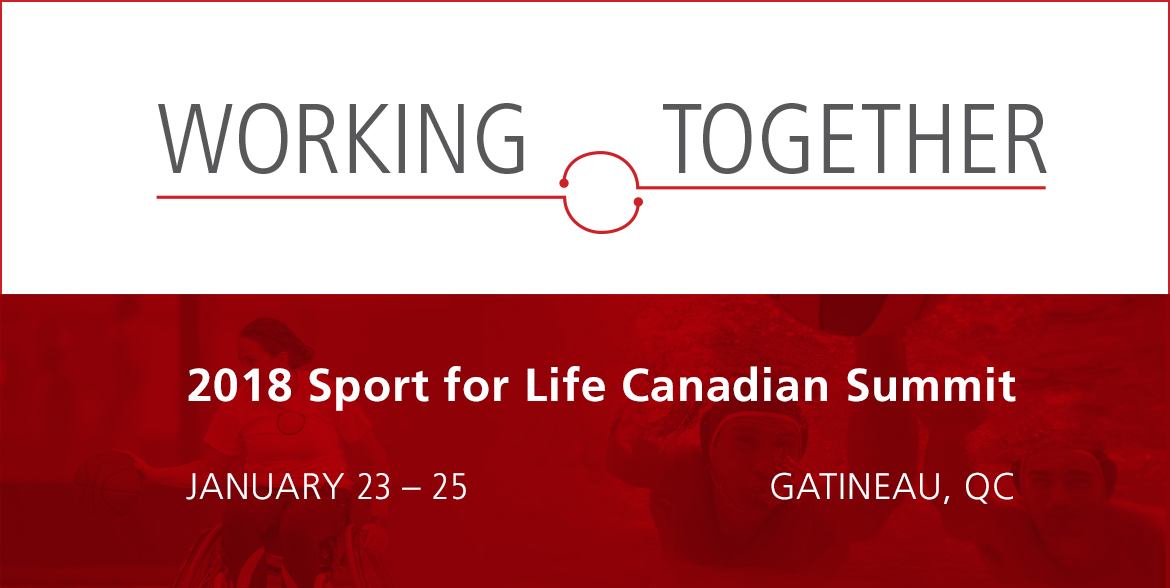 The Sport for Life (S4L) Summit will be taking place from January 23-25, 2018 at the Hilton Lac-Leamy hotel in Gatineau and brings together leaders to enhance the quality of sport and physical activity in Canada. Sport for Life recognizes that quality sport and physical literacy offer rich benefits to Canadian society through improved health, stronger communities, higher sporting achievement, and stronger national identity.
The 2018 Summit will feature more than 75 sessions with upwards of 100 presenters embracing this year's theme of "Working Together".
"If we want to give participants in sport and physical activity the best possible chance to succeed, then we must ensure collaboration within the sport system and across the recreation, education and health sectors. Partnership and working agreements are needed at all stages of development. Given multisport athletes are more likely to thrive later in their chosen sport, what are we doing to collaborate at the early stage?" – Sport for Life Canadian Summit
What's the conversation about this year?
By attending the presentations, panel discussions and workshops, here are just a few examples of what you will learn:
How to create Meaningful Experiences for Participants with a Disability
PSO Implementation of the Aboriginal LTAD Pathway
Physical Literacy for Communities
Recruiting and retaining girls and young women
And MUCH more! Check out the full program
Come visit us at the Sport Information Resource Centre (SIRC) booth
Make sure you're in the know. The SIRC booth at the S4L Summit is the place to find information about Long Term Athlete Development (LTAD) programs for various sports as well as some of the latest research and practical resources about sport. SIRC is also pleased to be highlighting its new subscription program that gives you and your organization's members access to the best resources in the world and helps you to recruit the best people for your team. Drop by to say "Hi", check out the latest resources and to learn more about the Premier and Resource Subscriptions.
---
---
The information presented in SIRC blogs and SIRCuit articles is accurate and reliable as of the date of publication. Developments that occur after the date of publication may impact the current accuracy of the information presented in a previously published blog or article.