Happy New Year!
January 3, 2018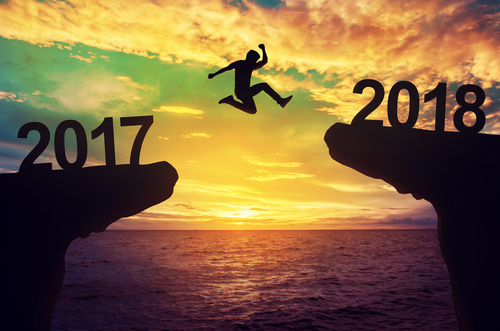 Welcome to 2018! We're looking forward to an exciting year of keeping you informed with the latest news, research and jobs from the sport community across Canada. Let's start the year off by cheering on Team Canada as they take the main stage this winter at the Olympic and Paralympic Games in Pyeongchang, South Korea.
In anticipation of the hot topics and blogs to come this year, we thought we'd provide a quick recap of the Top 5 SIRC Blog posts of 2017.
SIRC is looking forward to empowering sport through knowledge in 2018!
Resolving Conflict within a Youth Sport Team
Being part of a team can be one of the most supportive environments to learn and grow as an athlete and as an individual. Teammates aspire to work together in harmony to achieve success, sometimes reaching a higher level than an individual could on their own. However, pushing both ourselves as athletes and our teams to improve can be a challenging process. Sport by nature can be competitive and fraught with conflict. Working with multiple personalities and strengths can cause friction, frustration and conflict between teammates. When teammates are in conflict it can have a huge impact on team dynamics and team cohesion. It is how we work through the elements of conflict that helps us determine success
Next Level Coaching – Building an Effective Leadership Style
Coaches, in a nutshell, are educated leaders who influence people to work towards a specific goal. Effective leadership in sport requires knowing the best approach for assisting players based upon their level of skills and motivation, and transforming that knowledge into a dynamic environment for learning and success. There is no right way to be a leader but there are various behaviours and outlooks, that when implemented, can elevate your coaching to the next level.
Static vs Dynamic Stretching
Warming up is essential for athletic performance, not only does it get the body ready to train or compete, it can improve performance and help prevent injury as well. And one of the essential parts of the warmup is stretching those muscles out. However, there has been a long time debate going on over the concept of stretching's role in performance. Which is better static or dynamic stretching? Well the answer might not be as simple as it seems and it may not be a case of one versus the other but a proper combination of the two working together as part of regular warmup/cool down program to help reduce injuries and boost flexibility.
A Strong Knowledge Base: The Difference Maker in Athletic Success
How do experts differ from novices? In sport, success in both low-strategy sports and high-strategy sports relies on having a solid knowledge base: knowledge may be what determines who is a true expert when athletes have similar skills and experience. As coaches and parents, the importance of knowledge bases give us a clue of how to enhance children's athletic performances in ways other than improving physical skills.
The Organizational Capacity of Five Sport Systems in Athletics
This week we are sharing highlights of a recent article reviewing a research study evaluating The Organizational Capacity of Five Sport Systems in Athletics (Belgium: Flanders and Wallonia; Canada, Finland, and the Netherlands).
---
---
The information presented in SIRC blogs and SIRCuit articles is accurate and reliable as of the date of publication. Developments that occur after the date of publication may impact the current accuracy of the information presented in a previously published blog or article.