Egale's Guide to International Day Against Homophobia, Transphobia and Biphobia for Sport Organizations
May 13, 2020
As Canada continues to adapt to new ways of connecting while practicing physical isolation, we must not forget the importance of days like the International Day Against Homophobia, Transphobia and Biphobia (IDAHOTB), a worldwide celebration of sexual and gender diversities marked annually on May 17th. Now, more than ever, we must be vigilant in ending discrimination towards LGBTQI2S people.
The global theme for this year's IDAHOTB is "Breaking the Silence". For Egale, this means taking up space by making LGBTQI2S voices and stories louder and prouder. As the world continues to experience the impacts of COVID-19, let us come together in hope and solidarity so that everyone is invited back to the sports we have all come to enjoy.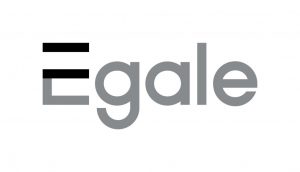 According to a recent survey on the Impacts of COVID-19 on LGBTQI2S People led by Egale and Innovative Research Group, LGBTQI2S people have significant concerns regarding their physical and mental health. Amongst respondents, 40%  expect their physical health to decline in the coming month. This finding becomes even more compelling as rates of participation in sport for LGBTQI2S people are generally low to begin with due to physical, structural and social factors (Demers, 2017; Doull et al, 2018). While many Canadians are gearing up to get active during quarantine, the LGBTQI2S community continues to face greater barriers than ever before. IDAHOTB is a reminder of the importance of inclusion – we all have a duty to uphold the right to participate in sport and to "break the silence" as we rally together to end homophobia, transphobia and biphobia.
On IDAHOTB, Egale is challenging everyone to take action to be more inclusive of LGBTQI2S people both on and off the field. As COVID-19 highlights the need to include LGBTQI2S people in sport, it is up to all of us to determine how we respond. Below, are shareable and engaging ways to build inclusion in sport, on IDAHOTB and every day.
5 Steps to LGBTQI2S Inclusion in Sport
1. Educate yourself and others about the challenges faced by LGBTQI2S people in sport, and in your community. Complete Egale's online e-module, LGBTQI2S Inclusion Fundamentals, or check out some of these other resources:
2. Consider language. Does your organization use gender-neutral language throughout their policies, procedures and communications? Phrases like, "he or she" or "both genders", can easily be updated to "they/them/their" and "all genders" to become more inclusive. It may seem like a small action, but can make the world of a difference. Here are some Inclusive and Affirming Language Tips to help you shift your language.
3. Practice LGBTQI2S allyship with your athletes, colleagues and partners, as well as beyond the world of sport with friends and family. Have some fun with your next workout and complete the LGBTQI2S Movement Routine, or challenge a friend!
4. Review and develop policies that include the unique experiences of the LGBTQI2S community, ensuring safety, accessibility and inclusion in sport programming from little leagues to the podium. Start today with the resources below:
5. Consider donating your time, talent and digital space to organizations that work towards LGBTQI2S inclusion in sport.
Using COVID-19 restrictions as an opportunity to reimagine the "new normal," let's dream of what might be possible when we come together again. With a commitment to all, a few, or even one of the actions listed above, we can begin to make the dream of inclusion of LGBTQI2S people a reality.
---
About the Author(s)
Egale is Canada's only national organization working to advance LGBTQI2S human rights. Egale works to improve the lives of LGBTQI2S (Lesbian, Gay, Bisexual, Trans, Intersex and Two Spirit) people in Canada and to enhance the global response to LGBTQI2S issues. Egale achieves this by informing policy, inspiring cultural change and promoting human rights and inclusion through research, education, awareness and legal advocacy. Egale's vision is a Canada, and ultimately a world, without homophobia, biphobia, transphobia and all other forms of oppression so that every person can achieve their full potential, free from hatred and bias.
References
Demers, G. (2017). SPORTS EXPERIENCES OF LESBIAN, GAY, BISEXUAL AND TRANSGENDER ATHLETES. Sport Information Resource Center. https://sirc.ca/blog/sports-experiences-of-lesbian-gay-bisexual-and-transgender-athletes/
Doull, M., Watson, R. J., Smith, A., Homma, Y., & Saewyc, E. (2018). Are we leveling the playing field? Trends and disparities in sports participation among sexual minority youth in Canada. Journal of Sport and Health Science, 7(2), 218–226. doi: 10.1016/j.jshs.2016.10.006
---
The information presented in SIRC blogs and SIRCuit articles is accurate and reliable as of the date of publication. Developments that occur after the date of publication may impact the current accuracy of the information presented in a previously published blog or article.