The 2026 World Cup is coming to Canada: Time to get ready… politically!
July 19, 2023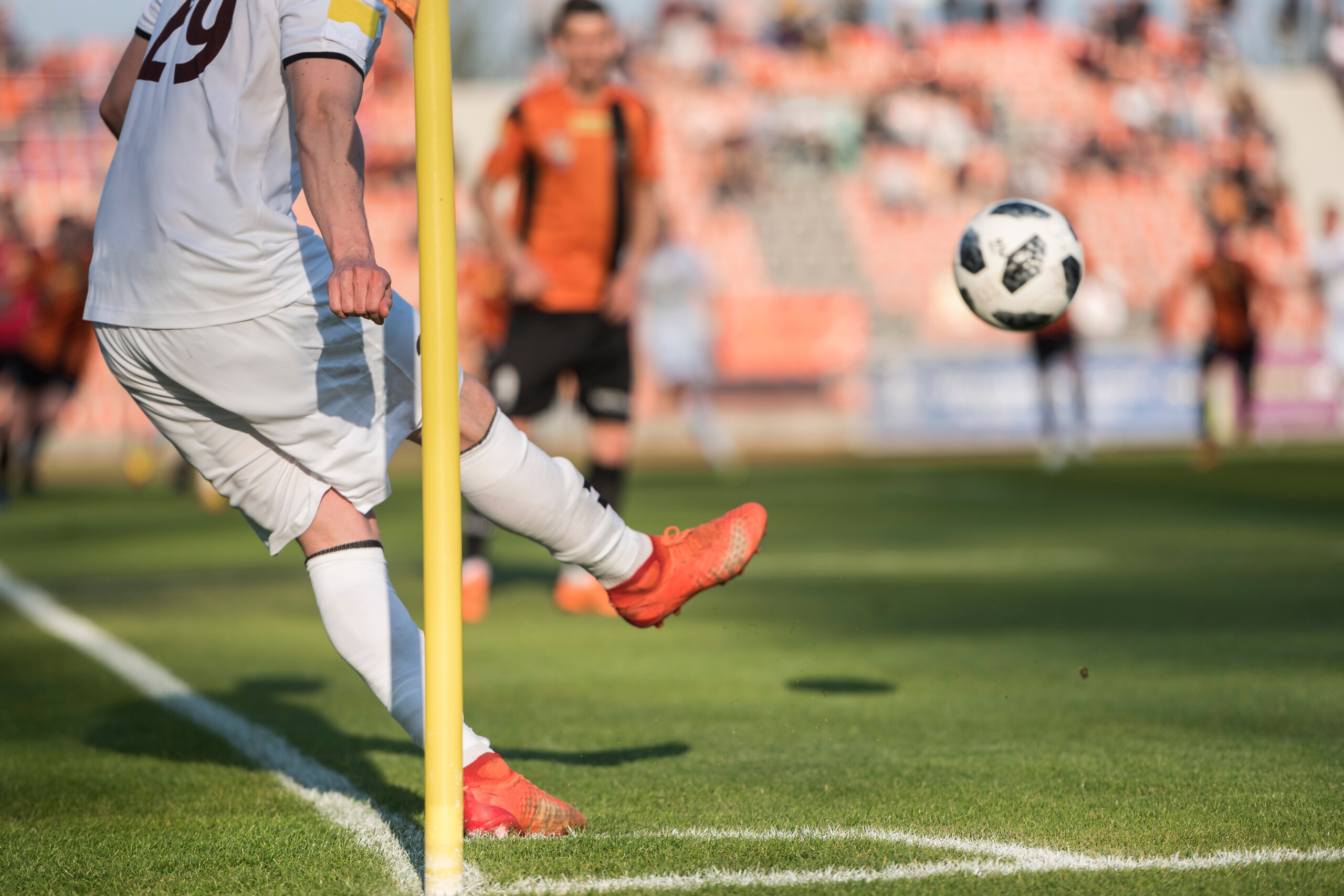 This past winter, the world's most viewed sport mega-event, the FIFA Men's World Cup, was held in Qatar. As a "pure" sporting spectacle, Qatar 2022 counts as one of the most compelling sport mega-events in history, with the (arguably) greatest footballer of all-time, Lionel Messi, leading his Argentina national team to a penalty shootout victory against European power France and their 23-year-old superstar, Kylian Mbappé.
The tournament's group stage included shocking upsets (most notably Saudi Arabia defeating eventual champions Argentina) and a record number of goals. As the tournament moved to the knockout phase, traditional powers including Brazil, England, and Spain eventually fell away, with Morocco's 4th place finish setting new performance standards for both the African continent and the Arab world. And although Canada lost all 3 games, the Men's National Team's qualification run to the World Cup (a first since debuting in 1986) generated significant interest across the country.
But the 2022 Men's World Cup will also be remembered for being, we argue, the most politicized sporting event in history. As a group of experts in the convergence of sport ethics, international affairs, and sport governance, and with support from the Balsillie School of International Affairs, we used the event to explore and highlight intersections between global politics, ethics, and one of humanity's most universal practices, the game of football, through the World Cup and Global Politics project. In this blog, we draw attention to the intersection between politics and sport at the recent Men's World Cup and the upcoming Women's World Cup, then discuss implications for Canada as a co-host of the 2026 Men's World Cup alongside the United States and Mexico.
The World Cup and Global Politics Project
"Beyond-sporting" interest in Qatar's World Cup began with its controversial 2010 selection by FIFA to host, as the tiny Arab Coast nation completely lacked football (or adequate tourism) infrastructure. However, with its hydrocarbon riches, Qatar's absolute monarchy funded the building of 8 world-class stadiums within a 54 km radius of Doha, as well as hotels, roads, an airport and even a new city, Lusail, in time to host the event.
According to a 2021 investigative report by The Guardian (UK), this rapid transformation of Qatar came at a massive human cost, with 6500 migrant worker deaths attributed to World Cup preparations, a number denied by Qatari authorities. Combined with oppressive LGBTQ+ laws, human rights activists challenged the appropriateness of Qatar as the World Cup host, leading to acts of protest that infiltrated into some playing squads such as Denmark and Australia. Team captains for 7 countries planned to sport rainbow-coloured "One Love" arm bands, a symbolic act squashed by FIFA's threat to apply sporting sanctions (yellow cards) if worn. And Germany's players covered their mouths in an act of protest prior to their first match.
With global politics and ethics on full display in the lead up to and during Qatar 2022, we created a web-based resource to generate awareness of global political issues by leveraging interest in the World Cup. The World Cup and Global Politics projects provided profiles of all 32 nations that competed in the 2022 World Cup, a series of sociopolitical and sporting indexes (for example, the Human Development Index and FIFA rankings), a history of the intersection of international affairs and the World Cup, and "briefs" that highlighted political or sport governance relations between competing national teams for all 64 games of the tournament.
These briefs covered issues such as a military conflict between Canada and Croatia during the Yugoslav Wars, emergent political coalitions in the Global South, and former Axis nations (Germany and Japan) use of sport to re-enter the global world order after World War II. These examples show how we leveraged the World Cup to feature global political issues that many may not be aware of. But political tensions also played out within the tournament itself. For example, Iran versus the United States served as an example of sport serving as an ideological battleground. Likewise, the significance of North African nations defeating their former colonizers (for example, Tunisia versus France) could not be understated.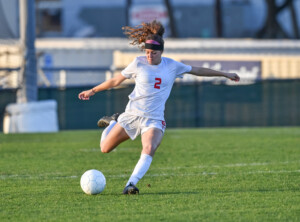 The World Cup and Global Politics project highlighted the inevitable tensions and "beyond-sport" interconnections that shape mega sporting events. Sport happens in certain places at certain times and cannot escape wider sociopolitical influences despite governing bodies like FIFA's best efforts. "Soft power" is wielded by traditional state (for example, politicians and bureaucrats) and non-state (for example, corporate, celebrity, sporting) actors through sport. This is why nations such as Qatar want to host sport mega-events like the World Cup.
In the summer of 2023, the FIFA Women's World Cup will kick off in Australia and New Zealand. As the Women's tournament approaches, it may, perhaps for the first time, be viewed as more than a sporting event like the Men's World Cup. Politically significant issues include:
Saudi Arabia tourism being removed as a major event sponsor after FIFA experienced pushback from human rights groups and prominent women's players
Several national federations facing internationally publicized critiques from female players for a lack of support and gender equity practices
A rash of injuries ruling out key players is raising questions about female-focused training practices and injury prevention
Women's sport is increasingly viewed as a tool to help draw attention to LGTBQ+ rights as well as the United Nation's Sustainable Development on Gender Equality
With these issues in mind, we will once again develop a web-based resource through the Balsillie School of International Affairs to document and explore the politics-sport intersection at the 2023 Women's World Cup.
What Canadians should think about when the 2026 World Cup comes to Canada
For Canadians, a recognition of this complex interplay between sport, global politics, society, and ethics is increasingly important as the nation prepares to co-host the 2026 FIFA Men's World Cup with the United States and Mexico. Canadian soccer officials and state policy makers would be best served to learn lessons from the 2022 Men's and the 2023 Women's tournaments.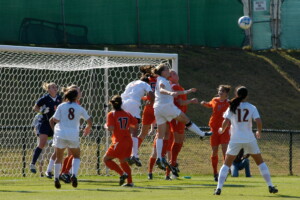 Canada Soccer, as the country's sport governing body, needs to raise its "political" awareness regarding non-sporting complexities. For example, a decision to schedule an exhibition match against Iran before the 2022 Men's World Cup led to outrage from Canadian families of 85 victims of Flight PS752 (a flight downed by the Islamic Revolutionary Guard Corps near Tehran) and the match was eventually cancelled. In addition, high-profile battles with the Women's National Team over gender equity through infrastructure support as they head to 2023 Women's World Cup has made the organization appear out-of-touch.
As co-host of the 2026 tournament, Canada will become a ground-zero for global political battles, put under the microscope from human rights watchers, and undoubtedly face backlash from nations and collectives heavily criticized by the Global North (formerly referred to as the First World or the "West") through football over the past decade plus. All 4 of the past men's tournaments (South Africa 2010, Brazil 2014, Russia 2018, and Qatar 2022) have been hosted by Global South (non-"Western" or Developing) nations and scrutinized politically. The use of sport as a soft power tool will not subside leading up to 2026, so Canadian state actors (formal and informal) will need to be conscious of the power of the world's beautiful game from a political perspective. Canada and the USA, as NATO members and established Global North powerbrokers, will be the first Global North FIFA Men's World Cup hosts since 2006. Any ideas that the 2026 tournament will be less "political" than Qatar 2022 are likely an illusion.
For Canada's football gatekeepers, World Cup organizers, and state actors, the countdown to 2026 has begun. It's time to get ready…politically.
---
About the Author(s)
Tim Elcombe, Ph.D., is a Professor in the Department of Kinesiology and Physical Education at Wilfrid Laurier University, as well as a Fellow at the Balsillie School of International Affairs. His current research primarily explores interconnections sport ethics, international affairs, and sport governance from a "complexity" perspective. In addition to academic publications, his expertise has led to contributions to media outlets including BBC World Service, Fortune Magazine, Al Jazeera, Corus National Radio, and the CBC.
Alanna Harman, is an Assistant Professor in the department of Kinesiology and Physical Education at Wilfrid Laurier University. Her research focuses broadly on volunteer management in community sport, and the presentation of female athletes in the media. Alanna has coached synchronized swimming, is an NCCP Learning Facilitator, and currently volunteers with Ontario Artistic Swimming.
Alun Hardman, is Senior Lecturer at Cardiff Met University (Wales), as well as a Fellow of the Cardiff Met University Global Academies. His current research primarily involves sport ethics – particularly issues of equality, diversity and inclusion, international affairs, and sporting migration. He is also a strong advocate for the university's support for Welsh language provision in higher education. In addition to academic publications, he is a frequent contributor to The Conversation and has also made written pieces for the BBC and The Western Mail.
---
The information presented in SIRC blogs and SIRCuit articles is accurate and reliable as of the date of publication. Developments that occur after the date of publication may impact the current accuracy of the information presented in a previously published blog or article.