2014 Commonwealth Games
July 22, 2014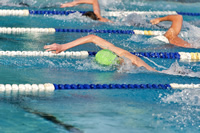 July 23, 2014 marks the official opening of the Commonwealth Games in Glasgow, Scotland. The Commonwealth Games are a tradition that started in in Hamilton, Ontario in 1930 where 11 countries had 400 athletes take part in 6 sports and 59 events. Since its inception, the Games have been held every four years (except in 1942 and 1946 because of WWII), and has grown into the third largest multi-sport event in the world.
The Commonwealth Games stands out for its relaxed atmosphere, the unique characteristic of having one common language, English and is frequently referred to as 'the Friendly Games'. This year the event will host 70 different nations and include 17 sports with 261 medal events as well as offering a record 22 para-sport medal events.
The Queen's Baton Relay is a tradition that was introduced in 1958 and invites everyone to get involved in the excitement leading up to the event. For the Glasgow games, the Relay will include 4,000 torchbearers and will cover 190,000 km.
While the athletes are at their physical peak, the closer the Games get, the more important mental skills become as participants get ready to compete at an elite level. With so many talented people in one place sometimes winning and losing can come down to whether or not an athlete can keep it together under pressure. With over 6,000 athletes and officials participating and over 1 million visitors to the city, there is no doubt that this Games will be an exciting one to watch.
---
---
The information presented in SIRC blogs and SIRCuit articles is accurate and reliable as of the date of publication. Developments that occur after the date of publication may impact the current accuracy of the information presented in a previously published blog or article.