2019/2020 Match Grant Projects
In 2019/2020, SIRC awarded 10 Researcher/Practitioner Match Grants to an exciting and diverse group of sport organizations and researchers across the country. The SIRC Match Grant program is designed to connect researchers and sport organizations to build capacity and contribute to the advancement of the Canadian sport and physical activity sector. Projects that produce insight to enhance the participation and leadership of girls and women were prioritized for funding.
Projects and key findings
Exploring female competitive participation rates in badminton | Badminton Canada & University of Toronto
Badminton Canada and researchers from the University of Toronto explored the factors related to girls' retention and disengagement in badminton. They interviewed current and former girl athletes and conducted a survey with both boys and girls to compare enjoyment, self-perceptions, perceived benefits and barriers, and motivation for participation in badminton.
Overall, girls reported lower commitment and enjoyment and higher anxiety in badminton compared to boys. They also reported lower motivation due to a lack of leadership opportunities. In contrast, girls with women coaches or athlete role models perceived less barriers to participation and reported better physical self-concept.
The findings highlight the importance of having women coaches and professionals as role models for girls involved in badminton.
Creating leadership opportunities for girls and women might be an effective long-term strategy to reduce the gender participation gap, provide girls with more visible role models, and increase motivation to participate in sports.
Exploring the capacity of the Canadian University Artistic Swimming League (CUASL) | Canada Artistic Swimming, Wilfrid Laurier University & McGill University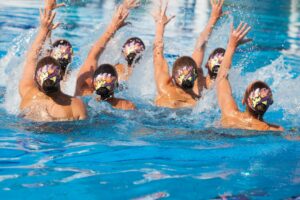 CUASL has been successful at engaging adult women in artistic swimming at a time when participation for women in sport is lacking. Canada Artistic Swimming together with researchers from Wilfred Laurier University and McGill University examined how CUASL has achieved this, and how they might further enhance its effective management.
Interview data from CUASL members revealed that the welcoming, inclusive and fun climate of the organization is a critical component to its success. Strong partnerships with local swim clubs also help to fill in knowledge gaps related to management, policies and procedures.
The results point to the impact that an organization's climate can have on women's sport participation.
Creating a warm and welcoming culture and developing partnerships with other sport clubs at different levels may help to increase women in organized sport.
A qualitative study of social media and electronic communication among Canadian adolescent girl soccer players | Canada Soccer & University of Toronto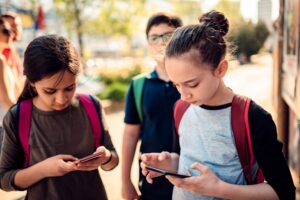 Canada Soccer and researchers from the University of Toronto explored the use and perspectives of social media and electronic communication among athletes, coaches and parents of a U16 (under the age of 16) girls' soccer team through semi-structured interviews.
Athletes reported that social media use in soccer had 2 purposes: socializing (such as building friendships with teammates) and logistics (such as organizing timing of games).
While coaches and parents echoed these benefits, they had concerns about athletes' safety online and the potential for subgroups of friends or 'cliques' that could lead to some teammates feeling excluded, and potentially the need for team rules around social media use.
Sport organizations may want to consider team policies or rules of conduct around social media use in soccer and online safety for adolescent girls, especially as social media is becoming a tool for youth to promote their soccer skills as they prepare to apply for university scholarships.
Factors influencing girls' participation in boccia in Canada | Canadian Cerebral Palsy Sports Association (CCPSA) & Université de Montreal
CCPSA and researchers from the Université de Montreal examined why, despite being a mixed-gender sport, there continues to be a low representation of women athletes in boccia.
Discussion groups described the lack of women role models among coaching staff and the general belief that women are less competitive, more emotional and harder to coach than men as barriers to participation.
Participants suggested holding demonstrations in schools and rehabilitation centers to increase recruitment, improving adaptive transportation, and focusing on coach development as strategies to improve women's experiences and participation in boccia.
Findings suggest that boccia, like many other sports, must focus on development and promotion of women role models as coach, athlete, sport assistant, para-medical staff and administrators to reduce barriers and increase women's participation in boccia.
Factors that influence the recruitment and participation of second-generation African Canadian adolescent girls in a basketball program in low-income neighbourhoods in Ottawa | Canadian Women & Sport & University of Ottawa
Canadian Women & Sport and researchers from the University of Ottawa examined the factors that influence participation of second-generation African Canadian adolescent girls in the Community Centre Basketball League (CCBL) program.
Sport leaders involved in the delivery of the CCBL explained one of the challenges of recruiting second-generation African Canadian girls was building trust with and gaining buy-in from first-generation immigrant parents and mitigating the impact of childcare responsibilities that often fall on adolescent girls, preventing them from participating.
The project team suggests a representation-based hiring model whereby coaches are hired based on their ability to relate to the program users through shared culture and/or lived-experience to improve program participation.
Learn more in the SIRC blog "Dwelling in the tensions:" Research in the intersections of second-generation teen girls' sport experiences.
The findings may be used to inform resources and best practices across organizations delivering afterschool sport programs to ethnocultural minority adolescent girls, and the development of inclusive outreach strategies to increase participation of underserved adolescent girls.
Evaluating the impact of small-area games in children's ringette | Ringette Canada, York University & Queen's University
Ringette Canada introduced new children's ringette guidelines in 2019. These included the recommendation that U10 players (under the age of 10) participate in small-area games (half-ice or cross-ice). In collaboration with York University and Queen's University, Ringette Canada evaluated the reach, effectiveness, adoption, implementation and maintenance of these guidelines.
Interviews with provincial ringette administrators and surveys collected from local ringette administrators indicated strong reach and adoption of the guidelines at the U8 (under the age of 8) level across Canada. However, inconsistencies in implementation and uncertainty about whether the guidelines should be implemented for older players (U10) pointed to a need for data to drive decision-making, buy-in and time to develop an implementation plan.
Learn more in the SIRCuit article Evaluating Impact using the RE-AIM Framework.
The findings can be used to identify regional gaps in the dissemination and uptake of the guidelines, and offer strategies for ringette administrators at the local, provincial and national levels to improve implementation with the aim of enhancing girls' development in ringette.
Mapping gender and sport participation | Row Ontario & Brock University
Row Ontario and researchers from Brock University spatially analyzed sport participation data (such as age, gender and urban-rural status) to understand demographic differences in Row Ontario's membership over time. Specifically, they examined if and how women and girls in diverse community contexts accessed rowing opportunities in Ontario.
In general, there were more women and girls registered with Row Ontario than men and boys. This trend was most pronounced in Northern and North-Central regions of Ontario, where women participated in rowing at 3 times the rate of men.
Younger participants presented a unique opportunity to increase (and subsequently retain) participants. It appears that (based on decreasing numbers and increasing mean age) clubs are more effective at retention in comparison to recruitment of new members.
The findings highlight the importance of exploring geographic differences in sport participation trends.
Learn more in Mapping Sport Participation Pilot Project: Row Ontario.
Tailored programs and initiatives, rather than blanket province-wide programs, may be more effective to recruit and retain participants in sports such as rowing.
Building capacity for simultaneous sport participation for mothers and daughters: Swim Together | Woolwich Swim Club & University of Waterloo
The Woolwich Swim Club and researchers from the University of Waterloo explored how sport clubs can facilitate enhanced sport and physical activity opportunities for girls and women through co-participation. Their project focused on Swim Together, a co-participation program for girls and their mothers or women guardians.
Findings revealed that the Swim Together program improved participants' physical activity and fitness, increased their self-confidence and mastery through improving swim technique, facilitated social interaction among like-minded women and girls, and provided an opportunity for positive role modeling within families.
The program addressed an important community need for non-competitive, family-friendly sport programming specifically for girls and their mothers or women guardians.
Learn more in the SIRC blog Swim Together: A new model of co-participation for women and girls in sport.
Community sport clubs interested in implementing co-participation program models should consider: 1) Building club-capacity for co-participation in sport programming, 2) Embracing evaluation through research partnerships, and 3) Using co-participation to develop pathways for lifelong participation.
Uptake and impact of 'Keeping Girls in Sport' | Canadian Tire Jumpstart Charities, Canadian Women & Sport, Coaching Association of Canada & University of Alberta
The purpose of this collaboration was to collect demographic data and content feedback following the launch of Keeping Girls in Sport (KGIS), an online educational resource for organizations and program leaders who coach or mentor girls in sport.
Survey responses demonstrated the KGIS module has been well-promoted and shared in the Ontario sport system, but little engagement from other provinces and territories indicates a lack of geographical reach.
To improve uptake of KGIS among coaches, the findings suggest that implementing KGIS as a mandatory coach education resource or heavily promoting the KGIS resource to sport organizations is needed.
Learn more in the SIRC blog Keeping Girls in Sport: Evaluating the Impact of an Online Coach Education Resource.
Overall, the findings provide useful information about what populations should be targeted to expand the reach of the KGIS module.
Understanding girls' experiences in the Unified Sports Program | Sport Nova Scotia, Special Olympics Nova Scotia & Dalhousie University
Unified Sport ® is a program that brings youth with and without intellectual disabilities together through education, sports and related initiatives to provide them with the knowledge, attitudes and skills necessary to create and sustain school communities that promote acceptance, respect and human dignity for all students.
The goal of this partnership is to understand the experiences of girls participating in a Unified Sports program at one School in Nova Scotia through interviews and focus groups with participants of the program, members of the school (administrators, teachers), family members and Special Olympics and Unified Sport members.
The findings from this case study will help Special Olympics and Unified Sports explore what the critical factors are for the success of the program and important considerations when growing the program into more schools across Canada and other Special Olympics organizations.
Findings coming soon.