November 20, 2017
Softball Canada Confirms Headline Speakers for the 2018 Softball Summit
Softball Canada​ – Ottawa, Ont. – Softball Canada and Softball British Columbia are excited to announce three headline speakers who have been confirmed for the 2018 Softball Summit that will be held in Richmond, B.C. from January 12-14, 2018 at the Marriott Vancouver Airport Hotel.
HEADLINE SPEAKERS
CINDY
BRISTOW

JEFF
ELLSWORTH

HEATHER
TARR
[/summit/speakers]Click here to read speaker bios
More Softball Summit confirmed speakers will be announced in the coming weeks.
The Softball Summit provides professional development and networking opportunities for coaches and softball leaders across Canada. The Summit will provide the most up to date training and instructional techniques presented by some of the world's leading international experts.
"We are very excited to partner with Softball Canada to bring this great event to BC", stated Jake DeWitt, President of Softball BC. "Our staff and volunteers have been working hard to make this the most dynamic and comprehensive Softball summit in the Pacific Northwest. With the combination of the BC Sport Leadership Conference, Softball Canada, and Softball BC, we have an unbeatable team, capable of delivering a wide array of professional development topics."
"The Softball Summit is the premier professional development event for softball in Canada," said Kevin Quinn, President of Softball Canada. "In selecting Softball BC as co-host, we are going to a hotbed for softball who will assist us in delivering a comprehensive educational opportunity to allow our softball coaches and leaders to learn, share, and connect in the areas of coaching, local softball association administration and more."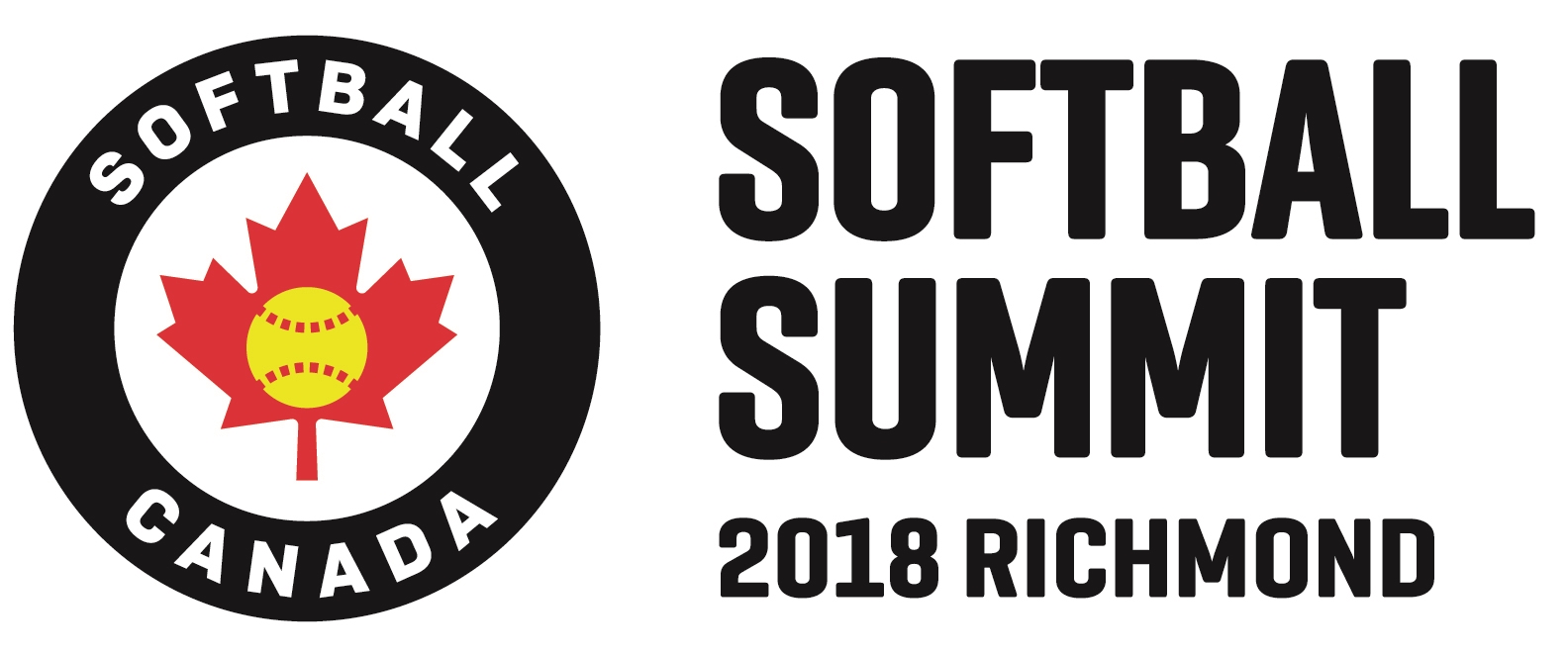 With the establishment of two streams for coaches (community and competitive) and the addition of a local softball association stream, the 2018 Softball Summit looks set to draw a record crowd. And by partnering with the BC Sport Leadership Conference, our attendees will hear from even more world class leaders in coaching.
"We are excited to begin rolling out the 2018 roster of speakers for the Softball Summit," said Lise Jubinville, Softball Canada's Manager of Coaching Services. "Once again we have worked hard to find the foremost experts in their field and bring them to British Columbia to continue the development we are seeing across all levels of softball in Canada."
Check out the 2018 Softball Summit website regularly for updates on speakers, topics, schedule of events, and more or contact Lise Jubinville, Softball Canada, (613) 523-3386, ext. 3108. Email Lise to be placed on an email distribution list for updates on the Softball Summit.
Softball Canada is the national sport governing body for softball in Canada.
-SC-
For more information, please contact:
Gilles LeBlanc
Manager – Marketing & Communications
Softball Canada
p: (613) 523-3386 ext. 3105 | m: (613) 795-1996
w: www.softball.ca | e: gleblanc@softball.ca