Initial support for concussion strategies
Nov. 2015: In the Minister of Health Mandate Letter, and the Minister of Sport and Persons with Disabilities Mandate Letter, the federal government identified the need to support a national strategy to raise awareness for parents, coaches, and athletes on concussion treatment.
Dec. 2016: SIRC hosts the Governor General's Conference on Concussions in Sport, bringing together Canadian decision-makers and national sport leaders to share ideas, strategies and support for creating a pan-Canadian approach on concussions in sport.
---
Evidence Base
October 2016: The 5th International Consensus Conference on Concussion in Sport took place in Berlin, Germany. A series of specific clinical questions were developed for global experts, and a consensus question was the subject of a specific formal systematic review. The result is the new Consensus statement on concussion in sport, published in 2017. This reflects the current state of knowledge among concussion experts globally.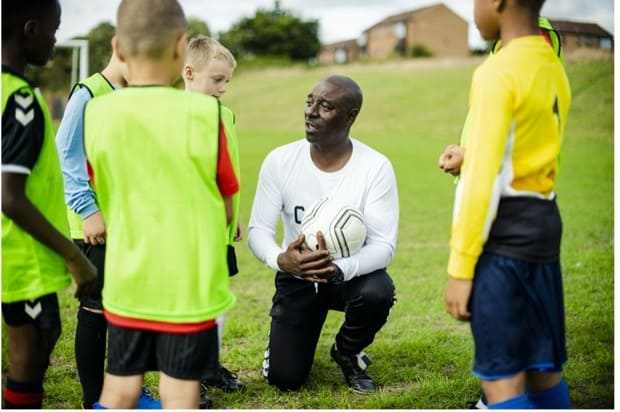 July 2017: Developed by Parachute and its Concussion Expert Advisory Committee, the Canadian Guideline on Concussion in Sport is based on a review of the current scientific evidence and Berlin consensus statement on best practices for the evaluation and management of Canadian athletes who sustain a concussion during a sport activity.
October 2022: The 6th International Conference on Concussion in Sport was held in Amsterdam. The results of this conference, along with a series of systematic reviews and discussions from an international panel of experts, led to the creation of an updated Consensus Statement on Concussion in Sport. The new Statement was published in 2023 and reflects best practices for managing sport-related concussions. See below for a summary video of the new Statement.
---
Harmonization
Aug 2017: Equipped with up-to-date evidence and knowledge, SIRC, alongside other key national sport partners, sought to achieve consistency in guidelines and protocols across Canada through the Harmonization initiative.
June 2018: SIRC kicked off numerous initiatives to begin mobilizing the evidence and sharing learnings:
SIRC hosted the first Canadian Sport Concussion Workshop, bringing together key partners including Parachute Canada, the national sport bodies, medical experts, PHAC and Sport Canada, to begin mobilizing the evidence and sharing learnings.
SIRC also launched a new campaign to begin reaching the public and changing Canadian sport: We Are Headstrong. This knowledge mobilization effort focused on engaging national sport bodies, provincial & territorial, local clubs as well as schools. The campaign includes credible resources available in a toolkit – a one-stop shop equipping the sector with the knowledge and tools necessary to properly manage concussions.
We Are Headstrong also includes the 4 R's, a four-step process that guides concussion management in Canada:

Recognize the signs and symptoms;
Remove the athlete from the field of play;
Refer to a licensed healthcare professional;
Return to school and then to sport.
March 2019: Canada adopts a new national concussion strategy specifically for high-performance athletes and para-athletes. The guidelines build on the existing framework set out in the Canadian Guideline on Concussion in Sport.
---
Focusing on Prevention
June 2019: Up to this point, much of the discussion has been focused on concussion management- what to do when a suspected concussion occurs. SIRC hosted the Canadian Concussion Prevention Workshop to help advance the conversation.  More than 80 decision makers and technical directors including 26 national, 12 multi-sport and nine community sport organizations joined in to share and learn various strategies focused on prevention.
---
Sharing the knowledge
February 2021: with new research emerging, SIRC brought together the sport community virtually to share new learnings, strategies and knowledge from the sector. The 2021 Canadian Concussion in Sport Virtual Symposium explored new data and inspired sport organizations from all levels – national, provincial/territorial and community – to take further action on concussion management and prevention in sport.
June 2021: SIRC unveils the updated Concussion in Sport Research Hub, providing the latest tools, protocols, policies, research, as well as success stories from athletes and organizations.
February 2022: with lots of new Canadian research emerging, SIRC brought together the sport community virtually to share new research and best practices around concussions in Sport. The 2022 Canadian Concussion in Sport Virtual Symposium featured many leading Canadian researchers and sports leading the way for preventing and managing concussion.
March 2023: SIRC hosts the 2023 Canadian Concussion in Sport Virtual Symposium featuring leading Canadian researchers exploring topics such as vision, readiness to return to sport and individual considerations in concussion recovery.