Goalball, Snowsnake, Disc Golf, and more: 150 Activities to Celebrate 150 Years
June 28, 2017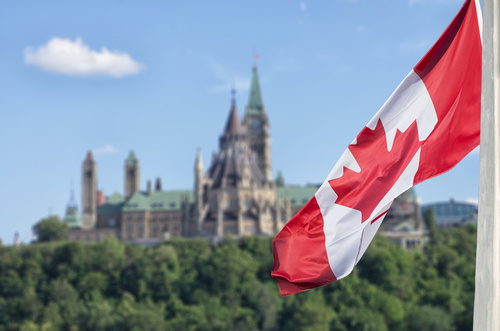 Happy Birthday, Canada! "Sit less and move more": ParticipACTION, a Canadian non-profit organization, aims to engage people across the country to make physical activity a key component to everyday life. In celebration of Canada's 150th this year, ParticipACTION created its 150 Play List. Made up of 150 physical activities, the Play List challenges us to get active and try as many as possible over the year. Canadians can track their activity online to be entered into various prize draws, and there are many ParticipACTION Tour Stops and community programming events taking place throughout the year.
Inclusivity is a large part of ParticipACTION's mandate and each of the 150 activities has adaptations that make it accessible to people of all ages, physical and cognitive abilities, and skill levels.
This is just a small snapshot of the variety of activities on the Play List:
There are many more – 144, to be exact – activities on the 150 Play List to discover. Whether the activity is familiar or completely new, each activity page includes all the rules, equipment, and adaptations needed to incorporate physical activity into your Canada Day and beyond – no matter your age or ability. ParticipACTION's 150 Play List initiative runs all year long, with lots of resources for communities, workplaces, and schools to get involved.
Sources:
Arctic Sports. Yukon Aboriginal Sport Circle.
Boccia. PartcipACTION.
Disc Golf. PartcipACTION.
Goalball. PartcipACTION.
Kinball. PartcipACTION.
One-Foot High Kick. PartcipACTION.
ParticipACTION.
Snowsnake. (2009). Canadian Heritage Information Network.
Snowsnake. PartcipACTION.
What is Boccia? Boccia Canada.
About the Author: Lily is a fourth-year student in the kinesiology program at Western University, currently interning with SIRC. With a background in synchronized swimming, she continues to be actively involved in the sport as a coach and varsity athlete.
---
---
The information presented in SIRC blogs and SIRCuit articles is accurate and reliable as of the date of publication. Developments that occur after the date of publication may impact the current accuracy of the information presented in a previously published blog or article.